Intentional Parenting
Every Wednesday, from 01/10/2018 to 02/21/2018, 6:00 PM - 7:30 PM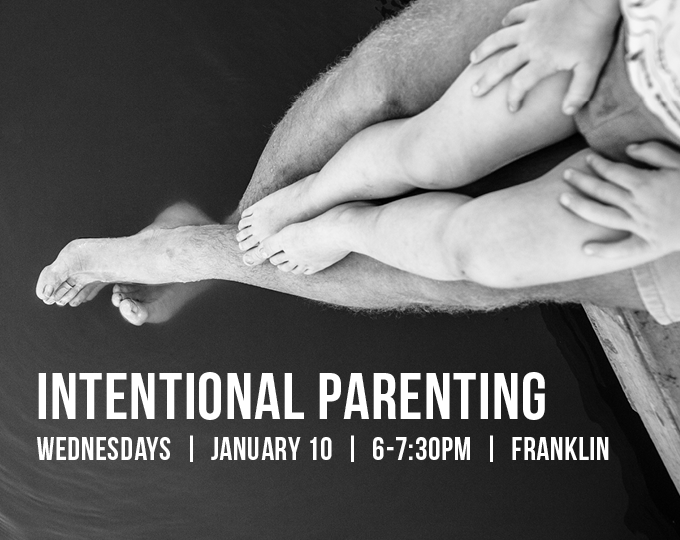 10 Ways to be an Exceptional Parent in a Quick Fix World
Every parent has dreams for their children. As parents, we all start out with the best intentions. Although, at some point, we move from DREAMS to DUCT TAPE and hope that each day everything will just stick together. Raising kids in today's culture is a difficult challenge and it requires a plan. Without a plan, parents usually default to Quick-Fix Parenting. Let's face it; it's just easier to focus on immediate problems rather than deal with the deeper and more important ones. Surviving each day is much easier than taking the time and energy to consider how parenting actions impact a child's future. We get it.
To be an exceptional parent, you need to be an intentional parent. But, don't worry! We know that it takes a village and that is why we are offering an Intentional Parenting class on January 10 from 6-7:30pm. This is a video and discussion based class that will work through an "Intentional Parenting" study by Doug and Cathy Fields.
It's never too late to become an intentional parent. Remember, you are the GREATEST influence in the life of your child (no matter their age)! And it can all begin with these resources. Let's walk this important journey – together
Childcare: Programming happens on Wednesday night for elementary through high school kids. No need to register grade-school kids. However, if you need childcare for any preschool aged [0-pre-K] children, that's covered too. When you register for the Bible study, you'll be emailed a link to register preschoolers for childcare.
To register contact Chase Baker.