Student Mission Trip - Washington, D.C.
Saturday, June 16, 2018 - Friday, June 22, 2018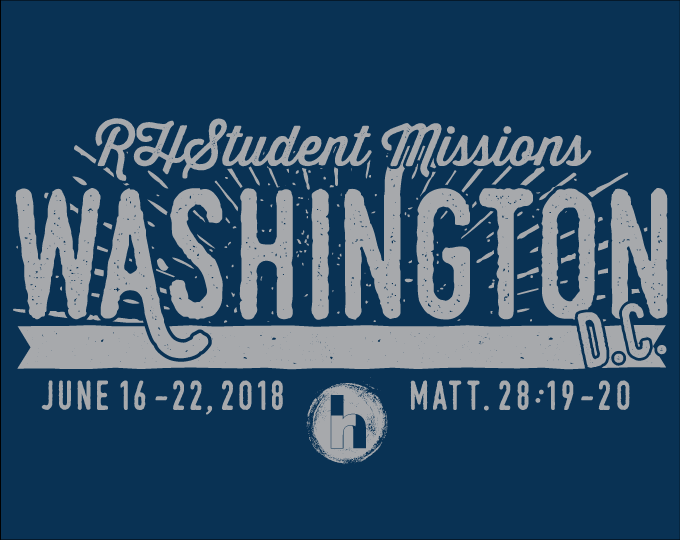 WHO: Students in Grades 9-12
Students who have completed grades 9-12 by Summer 2018 are encouraged to serve with us this summer in Washington, D.C.! Only 20 spots are available for this trip - register today!
This will be our 6th summer taking a team of RH High School Students to serve in D.C.!
WHEN: JUNE 16-22
COST: $475/Student
$150 deposit due at the time of registration. Cost includes all travel, lodging, meals, t-shirt, and activities.
WHAT: PARTNERSHIP WITH national community church
We'll spend the week partnering with National Community Church. We will have several opportunities to be a part of their local homeless ministries as well as lead Kids Camp throughout the week.