The RHCC Staff team at Franklin is made of some amazing people who love the Lord, love to serve and love to use the gifts and talents God has given them for Rolling Hills Community Church.
Meet the staff teams for our other campuses: Nolensville Belmont Heights
Filter By: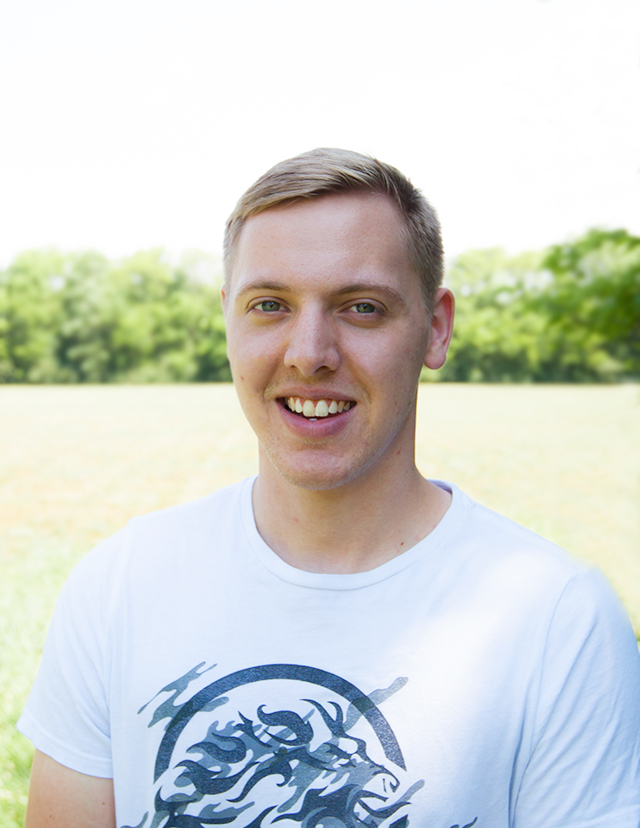 A Heart For Sound
Andrew Piland, aka Hawksilver, is a composer, guitarist, and producer who serves as our AV/Technical Director at our Nolensville campus.
Originally from Hampton Roads, Virginia, Andrew received a bachelor degree in classical guitar from Norfolk State University in 2013. He's had the privilege of partaking in master classes from classical guitar greats Manuel Baruecco, Andrew York, and Gabriel Bianco. His love for music and film, however, has led him to explore the compositional styles of James Newton Howard, Hans Zimmer, and John Powell to name a few. Andrew's versatile style and compositional technique whisk you away with grand epic scores featuring modern day sound design effects and hybrid orchestras, yet he reels you in with intimate heartwarming pieces. His palette of styles has also presented him with opportunities to co-compose for university theater productions. Referred to as a "Jack of all trades."
Andrew has developed many skills from sound design, editing, orchestrating, and most importantly a knack for interpreting a person's idea or musical thoughts. It is with these skills he has begun to intertwine the "score sound" into a lot of the music he produces for several different artists. He has become quite the connoisseur.