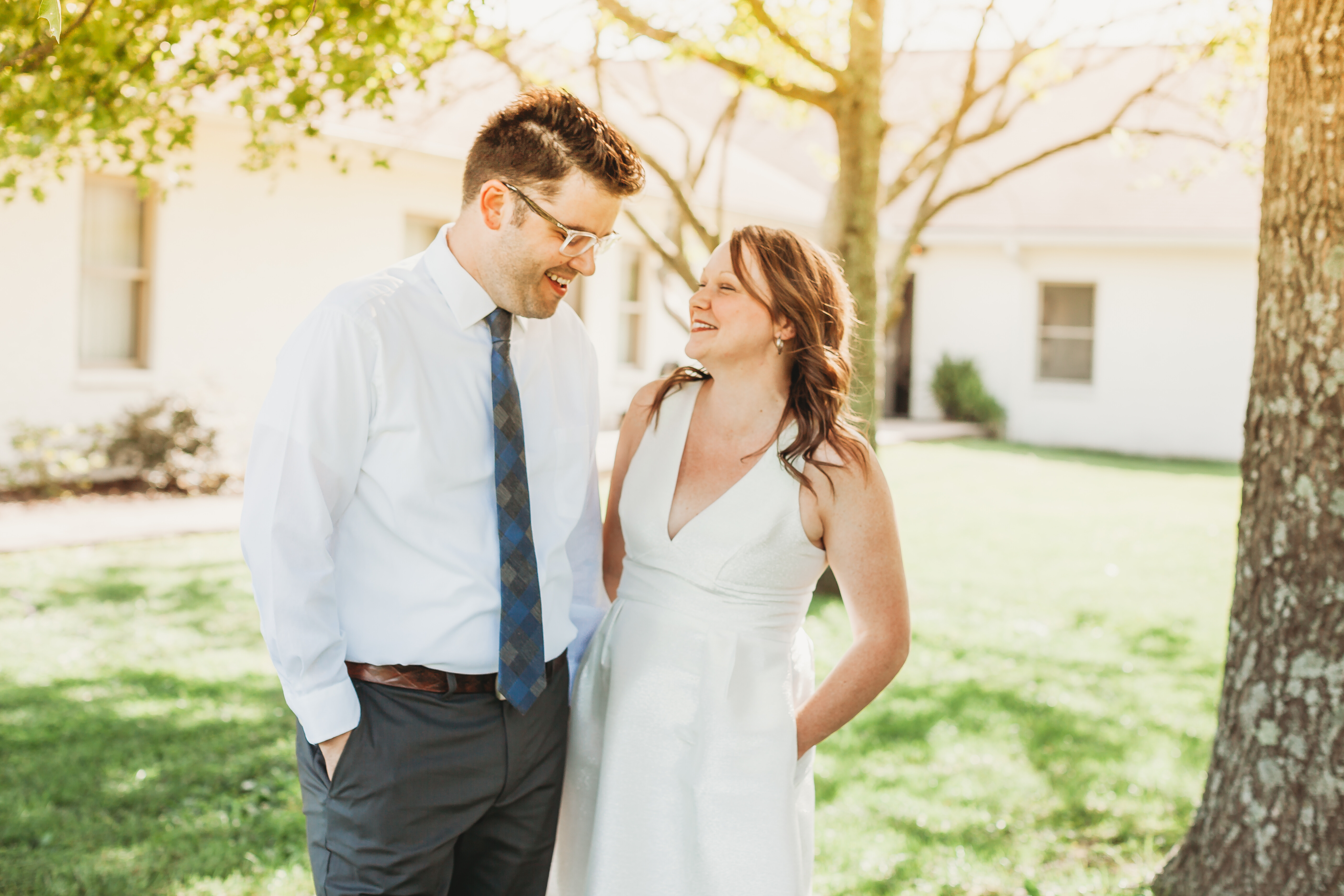 S3E1: Blended Families
LISTEN
SHOW NOTES
Questions we ask
When your two families became one, what were the challenges you faced along the way?
In that process of blending two families, what are things you wish you would have known?
What have you learned about each other and your marriage?
What have you learned about God in this process?
What is the greatest piece of advice you were given?
What would you tell people who are trying to figure a blended family out?
Highlights:
Joel is the Worship Pastor at the Rolling Hills Nashville Campus. Tiffany works for Baptist Collegiate Ministries (BCM) at Vanderbilt University in Nashville. Together they have four daughters—both brought two from previous marriages.

When two divorced individuals start to date, it's not just about them, their feelings, and their emotions if there are kids in the mix. You don't want to create more drama for your kids, so you don't want your kids to get attached to someone unless you feel really strongly that there's a potential future there.

Your kids have already dealt with the loss of a relationship, in their own way. You don't want to watch them deal with that kind of loss all over again, if it doesn't work out with the person you're dating.

Single parents don't really have time to casually date. It seems counter-cultural, but we had conversations really early on that were BIG conversations—we even went so far as to say that this wasn't going in the direction of marriage, there was no point in fostering the relationship at all.

In a blended family with kids that have a wide range of ages, it's a challenge to find something that we can do together as a family. The older kids really have to be gracious about doing things the younger kids want to do or are capable of doing.

Knowing that there is going to be difficulty in marriage might make it easier to navigate, but the emotional difficulties can still catch you off-guard. Something that is completely innocuous can trigger a memory or a hurt from your past relationship, and you begin to insert value into a situation that wasn't there in your current one.

Your kids aren't going to embrace your relationship and this new family dynamic at the same pace you are. They might be all-in one day, and not at all the next. And even though you know that this is a completely natural response on their part, it doesn't always make it easy to navigate.

There's a difference between equal and equitable. When you have kids, there's really no such thing as "equal." You have to parent each child in a way that is appropriate for their personality. You'd do that in any family. But when you have a blended family like ours, we have two kids that are in our house 100% of the time, and two kids who are in our house 50% of the time. Two of these kids have four parental figures in their lives, who are offering advice and making sure their needs are met. So when it comes to the things we buy, things we do, and even how we discipline, we've had to learn that there's a difference between equal and equitable.

We have to manage parenting the younger two, who are with us all the time, and parenting the older two, who are being co-parented. We want the best for every one of them, but that looks very different on a child-by-child basis.

We wish someone had made a point to tell us "don't get easily offended." Still, two plus years into our marriage our kids will say "goodnight mom" or "goodnight dad" but not address the one of us that isn't their biological parent. And that's not to fault the kids, but early on that was something that would have really offended us.

It caught us off guard, to not be the biological parent but want to be recognized in that role.

God is a redeemer, and there is so much hope in that.

We are shaped by our past experiences, but we're not defined by them.

Statistics show that second marriages have an even worse track record than first marriages. But seeing the way God has redeemed our pasts gives me a lot of hope that even if we encounter something in our relationship that seems insurmountable, that He's going to be faithful to redeem that, as well. What an amazing picture of grace and providence.

I shouldn't give into regret, or let the past rule, because that's what led us to each other.

Our past experiences actually help us walk our kids through the realities and complications of being kids in a blended family. We help them see "this is the hand you've been dealt, this is the life that you have, and how can you see the goodness of the Lord in that?" Our faith is deeper because we've been tested. It's the faith that's tested that produces endurance.

The Lord can ALWAYS re-write your story even better than you imagined it.

As a divorced individual or a blended family, you feel like an outsider… especially in the church. But a perfect family isn't reality. There are tons of broken families in the Bible. All throughout scripture, there are blended families. And there's comfort in that.

It's very hard to watch someone else parent your child. It's very hard to balance differing parenting styles, especially when you haven't parented together since that child's day one.

My advice to parents, especially in a blended family, is to make sure you're united. Sometimes you just need to have a sidebar—take your conversation to another room, get on the same page, and then come back to your kids and give them an answer.

In Revelation, it says "He writes all things new." And we've seen it. We've seen it in our lives, and we've seen it in each of our kids' lives. This wasn't God's original design for either of our lives. And He's redeeming it for all six of us.
Resources:
Saving Your Second Marriage Before It Starts

- Drs. Les & Leslie Parrott

Saving Your First Marriage Before It Starts

- Drs. Les & Leslie Parrott