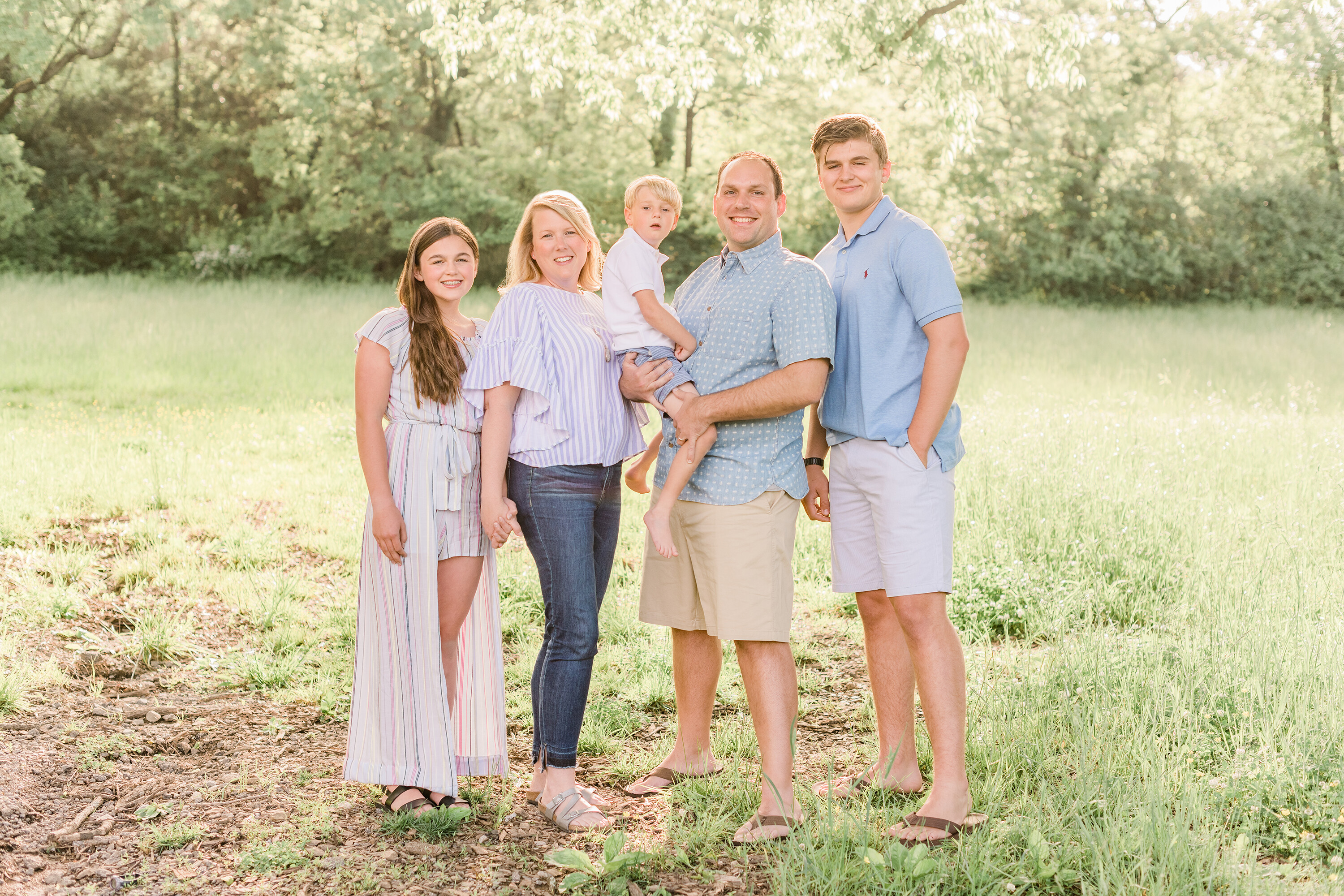 S3E2: Adoptive Families
LISTEN
SHOW NOTES
Questions we ask
Can you tell us a little about your adoptive story?

What are things you wish you would have known as you went through the adoptive process?

Once you received the kids into your home, what were the challenges you faced along the way?

What did you learn about each other and your marriage?

What have you learned about God in this process?

What is the greatest piece of advice you were given?

What would you tell people who are looking to explore adoption?
Highlights:
Dave and Katie Styblo have three children, two who they fostered to adopt. They always felt that adoption was something the Lord called them to do, and then through a series of "God winks" were led down the path toward becoming foster parents.

Their oldest two children were in their home as a DCS placement for a year and a half before their situation moved toward adoption. Their biological son was born two months after the adoption was finalized.

When fostering a child, there are a lot of obligations with appointments (doctors, dentists, counseling, court, DCS). It can be almost a full time job, and you want to do it well because many of these children are behind on pieces of this care.

These kids don't necessarily understand that their birth mom and dad, and home situation, are not healthy. No matter how traumatic the situation they've come from, in many cases it's all they've ever known, so they do long to go home.

On the flip side, in a children's mind, stability and routine equate to safety, which can make children eager to stay in their foster situation.

DCS is overwhelmed and understaffed. The process can be slow. Certain elements can be frustrating. The timing is completely out of your control, and you need to mentally prepare yourself for this.

These children have had to care for themselves, in some way. As a foster parent, you will need to re-set boundaries with them to ensure they're safe—needing to check in with a parent, not making all of their own decisions, etc.

Many foster children have a "fight or flight" mentality. When faced with challenges, they fight back and can be more argumentative than other kids. Alternatively, they shut down or, in some cases, literally flee the situation. It's important to de-escalate situations and take some time out early into a conflict, because these kids tend to get more emotional about things than kids who have not experienced the foster system.

Fostering and adoption will test your marriage. There are lots of opportunities for division and friction. It's important that you remain in a triangle with the Lord, each pursuing Him individually and coming closer together as you do. God needs to be your rock, your connection and your foundation. In this way you will avoid pitfalls.

You want to put kids at the center of your marriage, but it's more important to keep the Lord there. God has put these kids in your lives for a reason, as a gift, and there's only so much you can do. You do the best you can, and the rest is in God's hands.

"God loves [our kids] way more than both of us combined. They're His. Having that mindset makes it easier to trust Him with them, and to trust Him with our family as a whole."

Say yes to the Lord, and then allow Him to open and close doors after that. Be a willing servant.

Have the viewpoint that these kids really do belong to the Lord. They are His, on loan. He is allowing you to care for them, sometimes just for a season, and sometimes for their lives. He's got them, and He is partnering with you to shepherd and raise them.

There are tough days, when you question if you made the right choice, when kids you've loved for a season leave, when kids fight back and are hard. Cling to the

Yes Jar: make a jar of simple options you would never say "no" to (stickers, healthy snacks, a piece of gum, etc.). When these kids who have been told "no" a lot and have not had a lot come to you wanting something, they learn they can always have something from that jar. This is a fun way to be able to affirm them, and to let them hear "yes,"no matter the time of day.

The kids in foster care did not make the choices that created the situation from which they needed to be removed. They want and deserve to be loved by somebody. Our job is to love them well.

Find a community, and surround yourself with a village of believers. Not only will these people be the ones who bring meals, provide childcare, and give hand-me-downs, but they'll surround you, advise you, pray for you, and support you.

We truly believe that, while not everyone is called to adopt, the Bible mandates EVERYONE is called to care for widows and orphans in SOME way. Being the village for someone fostering and adopting is obeying that command from God. We are all a part of the story.

Find other adults who will pour into your kids and help and encourage them on their spiritual journey.
Resources:
Sticky Faith: Everyday Ideas to Build Lasting Faith in Your Kids

| Dr. Kara E. Powell & Dr. Chap Clark