Welcome
Welcome. We are so glad you're here. Whether you just moved to middle TN or have been here a while, Rolling Hills Community Church is excited to welcome you into a family of believers who will encourage you to live a life of faith for the glory of God. Rolling Hills is a multisite congregation with campuses in Franklin, Nolensville, and here in Nashville. At our Nashville Campus, in addition to our English speaking services, we are honored to host our Cambodian [Khmer] campus. Whether it's our family ministry programming on campus for preschool, elementary, middle, and high school students or our men's, women's, or active, older adult ministries or active, we have Bible studies, programs, and service opportunities that provide connections and build community. Come and fellowship with us on Sunday mornings for our Bible study hour at 9am and Khmer language worship service at 10:30am. We have a seat saved just for you!
SERVICE TIMES
Sundays at 9
Bible study fellowship & family ministry programs (preschool, kids, and students.)
Sundays at 10:30 am
Worship Service
Office Hours
Monday-Thursday from 9am-2pm
1507 Compton Ave., Nashville, TN US 37212
Plan your Visit
From the moment you walk up to the building you can expect a heartfelt greeting to make you feel right at home.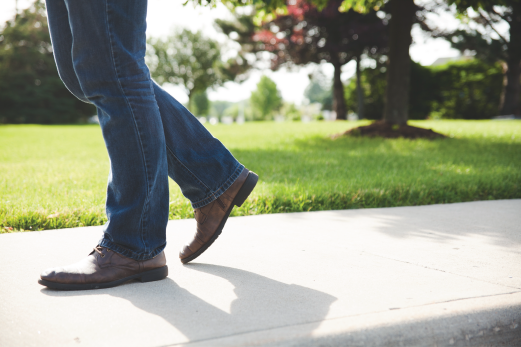 Getting Started
No matter where you are in your faith journey, where you choose to take your first step is very important. Whether you have a lifetime of wisdom or are just starting, we would love to come alongside you and grow in faith together. We believe together, we can advance God's kingdom.
STEPPING OUT IN FAITH
We are so glad you are stepping out in faith here at Rolling Hills, where we have one clear and concise mission in Jesus Christ, to be a people of God, Reaching Out, Growing Up and Giving All.
What To Expect
At Rolling Hills, you can expect to meet a warm and smiling face at the door. As you enter, greeters are there to help you make your way to our nearest free coffee station or Next Steps kiosk, where you can find answers to any question about programing, upcoming events or visitor information. As you make your way into our chapel, you will receive a worship guide for our Sunday morning experience. Our worship is prayerfully planned each week to include music, prayer, and Bible teaching. Here, we value community and love engaging in meaningful worship with each other. Our atmosphere is casual and inviting. We hope to see you soon!
SERVICE DETAILS
Our Bible study gathering and family ministry programs begin at 9 am and our worship service is at 10:30 am. We encourage you to wear what you feel comfortable in, but at our church we are casual. So come as you are. This is a great place for a fresh start. We look forward to seeing you.
What About The Kids?
Each of our Rolling Hills campuses emphasizes the value of Family Ministry. The call of parents, grandparents, and the broader church community to pass faith to the next generation is one of our most important calls. At our Nashville campus, preschool and elementary children from our English and Khmer speaking congregations are fully integrated. When you arrive, you'll be directed to a computer kiosk that serves as a check-in station to check-in children birth through 5th grade. There, a friendly greeter will show you where each age group gathers. Those ministry environments are available at both our 9 and 10:30 am hours. Students from the Cambodian campus gather in Bible study at 9 am and worship together with the intergenerational church body at 10:30 am. In addition to Sunday mornings, there are many other opportunities to connect in our Family Ministry groups. Check out those ministry values and philosophies on each age group page. Preschool, Kids, Middle School and High School.
SAFETY
In our day and generation, we must stress safety and security. All of our staff and volunteers have undergone safeguard training against abuse and have passed a nationwide criminal background check. We also ask that parents complete registration at our safe check-in stations every Sunday.