EQUIP Parent Conference | Pornography
Monday, November 28, 2022, 6:00 PM - 7:30 PM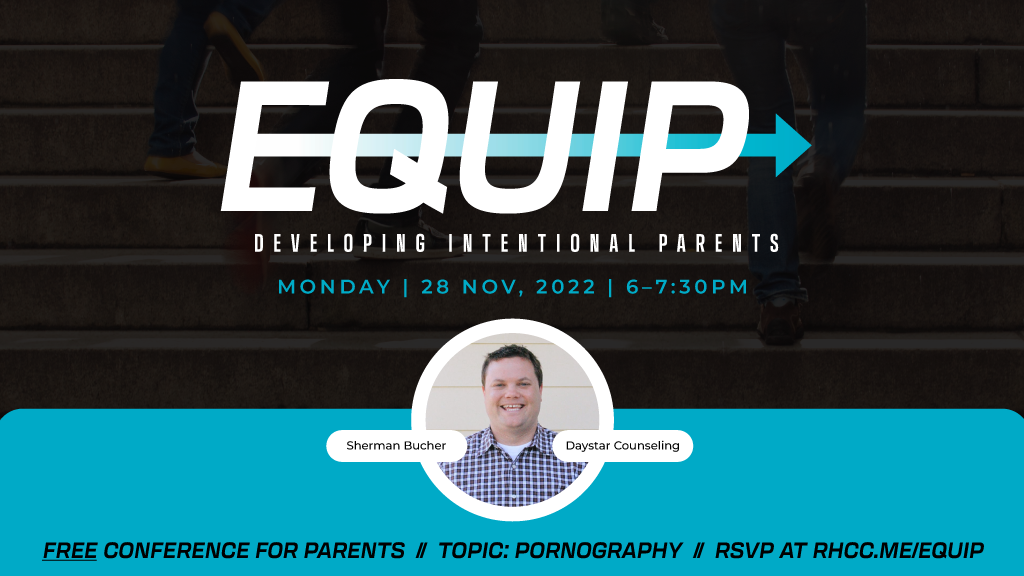 Parents, our desire is to resource, equip, and link arms with you as you disciple your child through every age and stage. EQUIP

is a new series of parent seminars designed to develop your intentionality as a parent and equip you for various milestones, tough conversations, big decisions, and more.
Monday, November 28 | 6–7:30pm
Room A, Franklin Campus
Sherman Bucher, Professional Counselor from Daystar Counseling Ministries, will be joining us to talk specifically about the topic of pornography. Regardless of which Rolling Hills campus you normally attend, we hope you'll join us for this important time of learning, and leave encouraged and equipped with the skills to tackle a topic we know is difficult but which is so important to address!
Childcare is not provided. Please note: this event is specifically designed for parents, and not intended for kids/students to attend.

Contact Chase Baker, Family Pastor, with any questions.