Reading the Bible Better | Mid-Week Group
Every Wednesday, from 03/22/2023 to 05/03/2023, 6:00 PM - 7:30 PM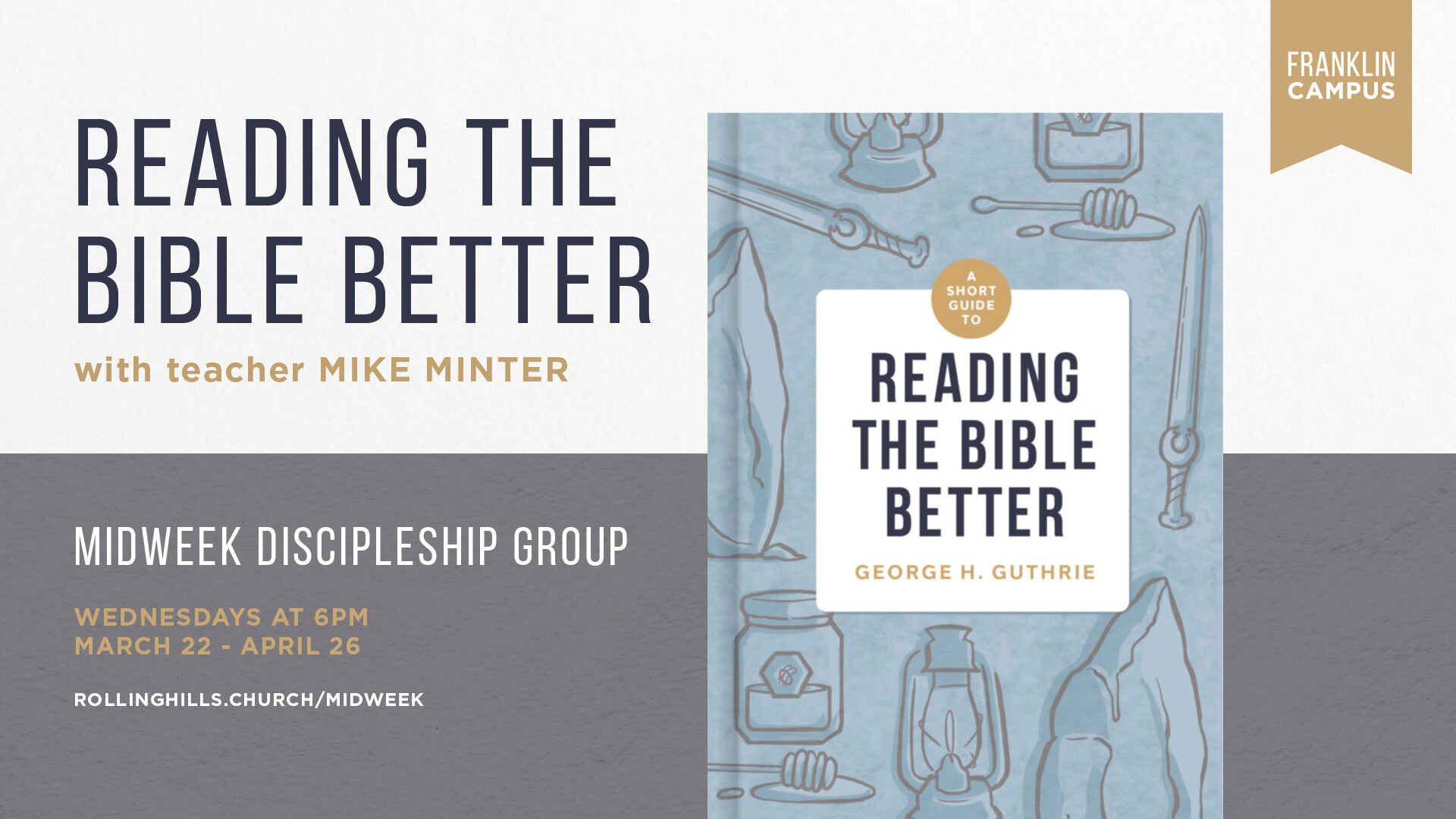 CO-ED
6 PM-7:30 PM
Led by Mike Minter
The number one predictor of a person's spiritual health is the regular practice of personal Bible reading.
But this is precisely the point where many Christians stumble. Why? For many reasons, but one of them is simply that reading the Bible can be challenging. Even when we set aside the time and space, we don't always know where to begin, understand what we're reading, or know how one part connects to the next.
Wouldn't it be helpful to have a guide for reading the Bible better?
Reading the Bible Better is an accessible group to help you better read God's Word, whether you are new to the Bible or have been reading it faithfully for decades.
A clear and concise roadmap for reading God's Word well, this group will equip you to open God's Word with intention, purpose, and context every time so that you may see God transform your hearts and minds as you read.