Community Group Leader Info Meeting
Every Sunday, from 06/10/2018 to 06/17/2018, 11:00 AM - 12:00 PM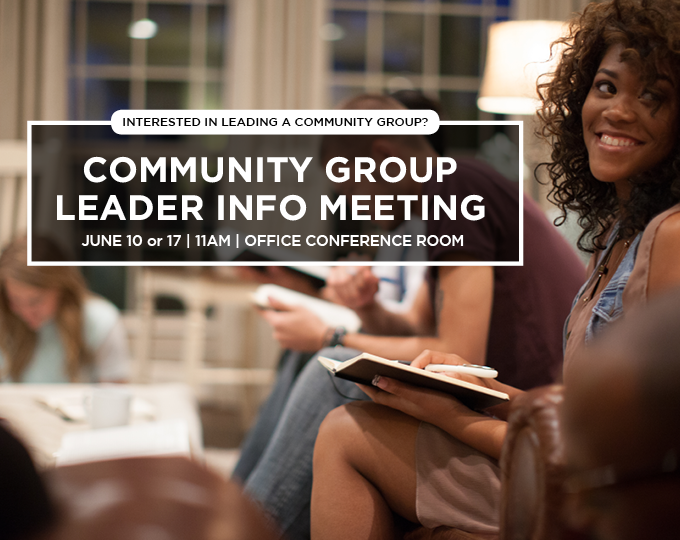 Interested in learning more about what it means to be a Community Group leader at Rolling Hills?
Join us for an informational meeting where you can learn more about leading a Community Group. There are two option you can attend Sunday, June 10 and Sunday, June 17 at 11am in the Office Conference Room.
For more information contact Laura Chapman.