The Gathering | Evening
Every Wednesday, from 09/04/2019 to 05/06/2020, 6:00 PM - 7:30 PM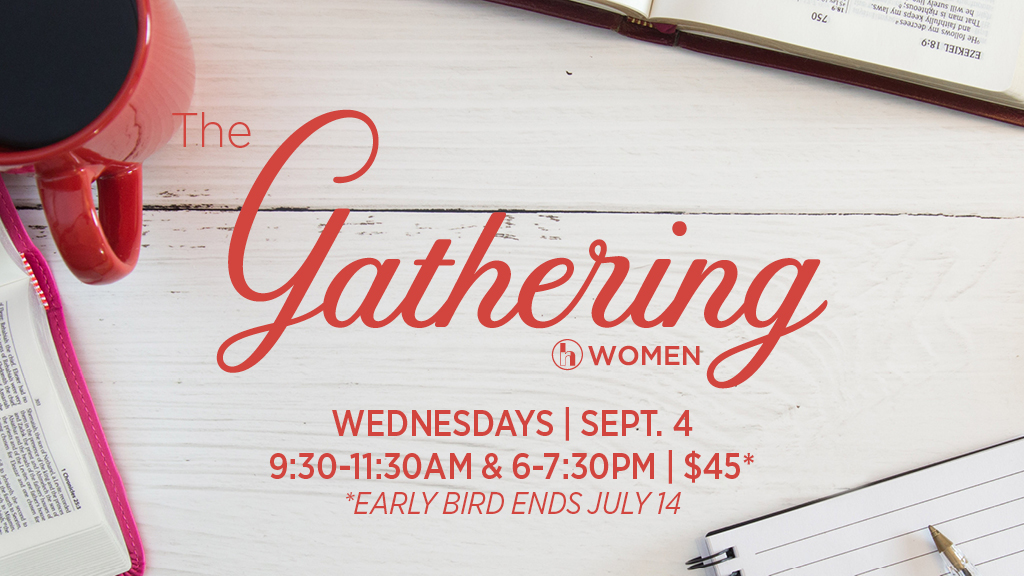 Growing Women in God's Word
Every Wednesday evening, throughout the school year, the women in our community will gather for a time of food, fellowship, and studying God's Word. We meet from 6-7:30 pm and have two options available for you!
"Mom Life" is the track we have developed for moms who are looking to study Biblical fundamentals of parenting. In this track, you will be reading through a book or a study. You will spend time in your small groups discussing what it looks like to trust God and put Him at the center of your parenting.
Bible Study -
God of Creation
by Jen Wilkin - With o
ver 10 sessions of verse-by-verse study, dive into Genesis 1-11 by following three critical stages of understanding: comprehension, interpretation, and application. Revisit familiar stories and historical figures, challenge your basic knowledge and discover deeper meanings in the text. As God reveals Himself through Scripture, we can only begin to understand ourselves when we first glimpse the character, attributes, and promises of our Creator.
Available Tracks:
1. God of Creation by Jen Wilkin
2. Mom Life - Biblical Truths of Today's Mom
To register, please contact Lele Griesheimer.
Free childcare available for preschoolers. Programming provided for Kindergarten - 5th Grade and Middle and High School Students.