Game On | Mother-Son Event
Saturday, September 07, 2019, 3:30 PM - 6:30 PM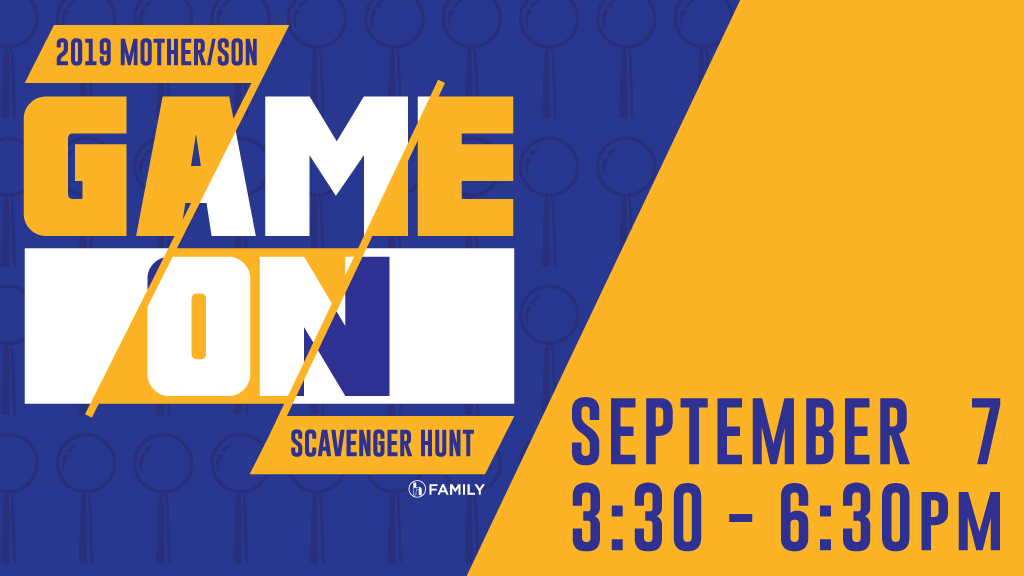 Moms and sons ages 4 years old-8th grade won't want to miss our inaugural mother/son event: GAME ON!
September 7, 3:30-6:30pm
$20/mom & 1 son, $25/mom & 2 or more sons
Central Event @ Franklin Campus
Moms and their sons will compete in teams, solving riddles and completing challenges for points, with the ultimate goal of being the first to cross the finish line. Cost includes dinner!