Passion 2020
Tuesday, December 31, 2019 - Thursday, January 02, 2020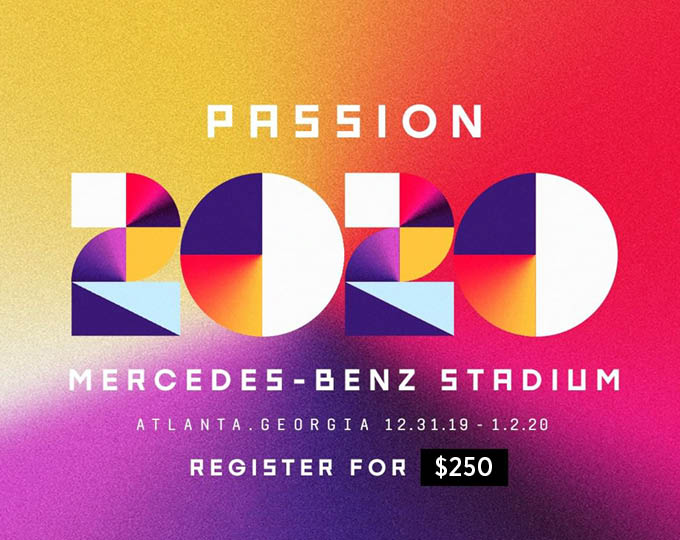 If you are a College Student or a Young Adult we would love for you to join us for the Passion Conference on December 31-January 2.
Passion is more than a conference. More than an event. More than a feeling. Passion is you and me saying goodbye to lesser things and saying yes to Jesus, the One whose name is above every name.
Tickets are only $250, a deposit of $75 is due upon registration. This does not include meals, which there will be between 8-10 meals, or for any souvenirs you would like to purchase.
For more information, please contact Renee Cochran.