Nashville Rescue Mission
Thursday, October 10, 2019, 4:30 PM - 7:00 PM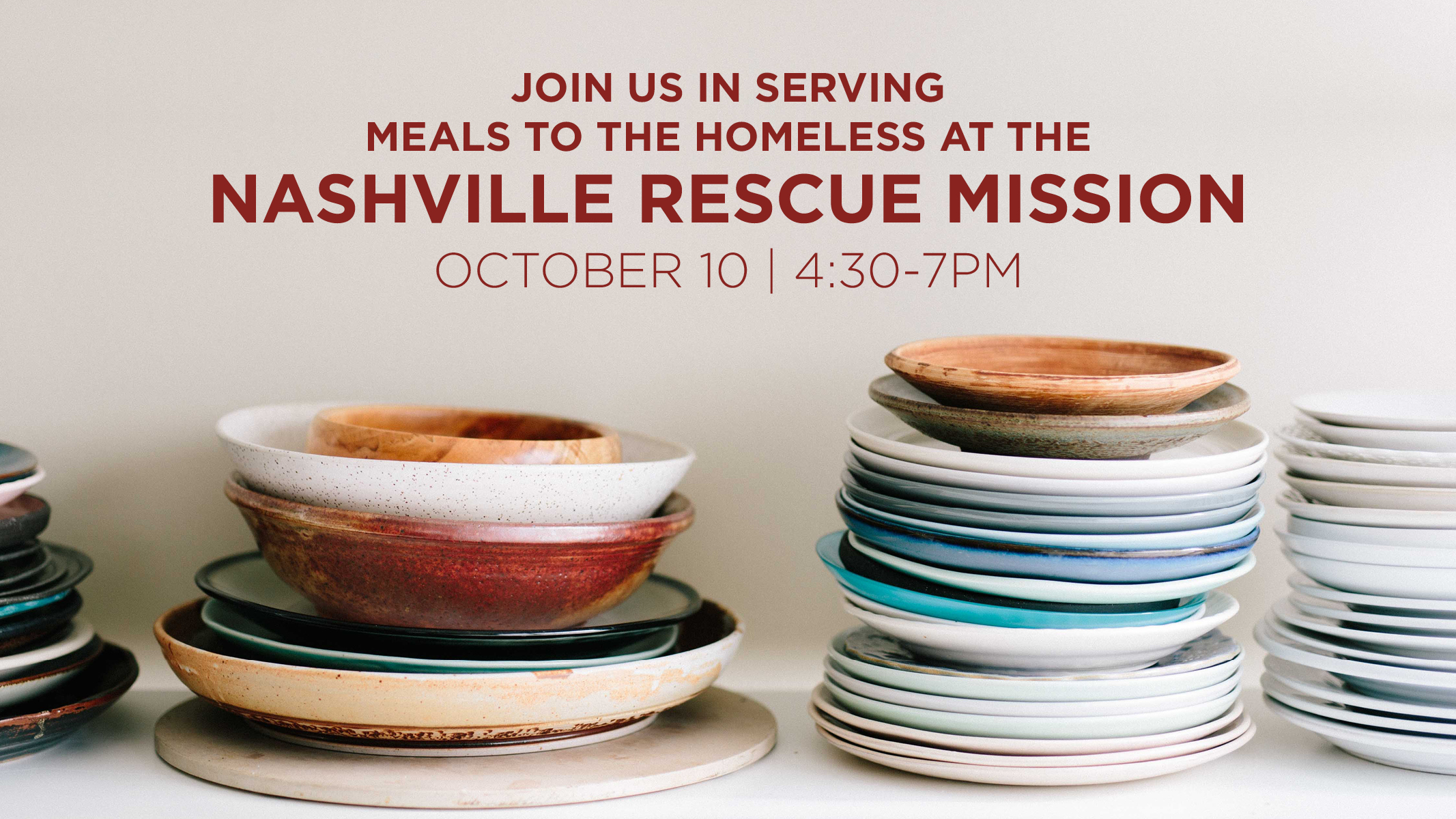 Join us on October 10 from 4:30-7 pm as we serve at the downtown Nashville Rescue Mission. Volunteers are needed to help prepare and serve the dinner meal. In addition to working in the kitchen, you will have the opportunity to interact with the guests of the rescue mission and share the love of Jesus in a very tangible way.
The minimum age to volunteer is 10 and anyone between the ages of 10-17 must be accompanied by a parent.
For questions or additional information, please contact Thea Lesnik.