Father & Son Bowl
Saturday, February 01, 2020, 7:15 AM - 2:45 PM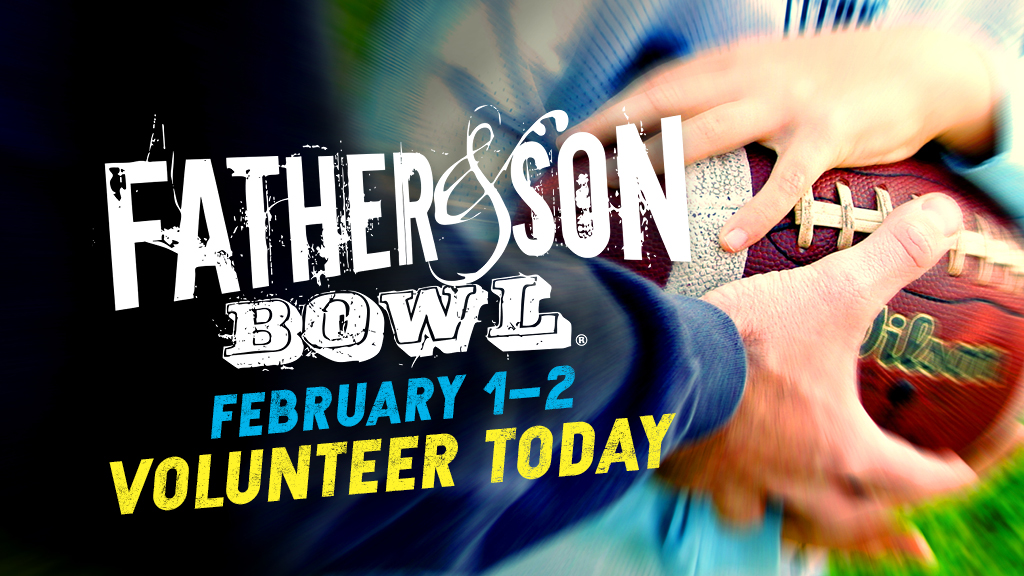 Let's Invest In The Next Generation
We're getting excited about the 14th annual Father & Son Bowl, a community backyard style flag football event for men and boys. This year we will be gathering again on February 1-2.
Did you know 40% of kids in the U.S. grow up without a father in the home? Stop for a second and think if you know any boys or young men who don't have a dad in their life. If you do, consider bringing them and making a positive impact in their life. Together, we can help raise up the next generation of Godly young men.
We all need people to play alongside us, but we also need people to cheer us on. If you are interested in volunteering to help us with the ins and outs of this event, gather your friends and sign up today!
Schedule
Your start time is when you should check in with your volunteer coordinator at the volunteer tent. Give yourself time to get there and get parking before checking in.
If you can do more than one shift that is a tremendous help and also reduces the total number of volunteers needed. All day volunteers on Saturday get a FREE lunch from Battleground BBQ!
Weather
We play in rain, snow, sleet or shine. You may want to bring a change of clothes, the fields can get a little muddy. It also tends to be a little windy at the fields and a little cooler. Popsicle kids are not happy kids. Dressing in layers is wise.
Questions
If you have any questions or issues regarding volunteering, please contact our amazing volunteer coordinator, Thea Lesnik.
**If you are interested in playing with a child in need on Sunday
Click Here