Easter Jam 2020
Saturday, April 04, 2020, 10:00 AM - 12:00 PM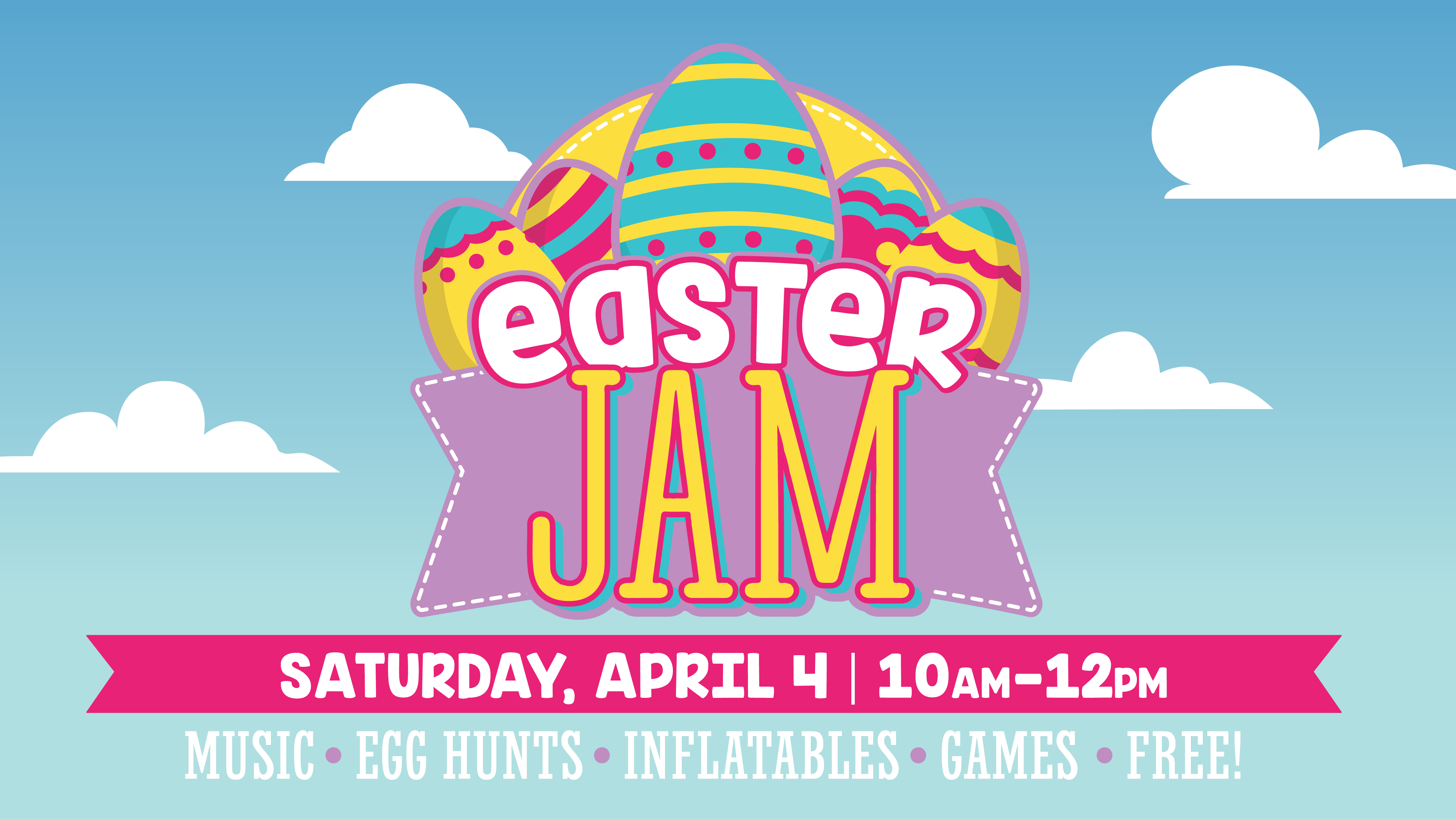 Fun + Family + Easter = Easter Jam
Grab your kids, your parents, your friends, your neighbors…and step into an unforgettable Easter experience with us at Easter Jam! Doors open at 9:40am - snap a festive pic at our photobooths before the show! Then grab a seat, because you won't want to miss a second of the fun we have planned - the show starts promptly at 10:00am. Afterwards, head to the Gallery for our can't-miss AFTER JAM! The After Jam will include petting zoos, inflatables, egg hunts, crafts, treats and more! **Easter Jam and the After Jam are completely FREE!**
Egg hunts will be offered for the following age ranges:
0-1 Year Olds
2-3 Year Olds
4-5 Year Olds
Kindergarten - 3rd Grade
4th & 5th Grade

He is RISEN!
Join us to as we celebrate our Risen Savior!

It's FREE. It's FUN. And it's FOR YOUR FAMILY.
We've created a morning for your family to spend time together, sing songs, laugh til your sides hurt, and hear the Easter story told in a way that engages every age. We truly cannot wait to share this experience with you.