Finding Hope in the Holidays
Sunday, December 06, 2020, 4:00 PM - 6:00 PM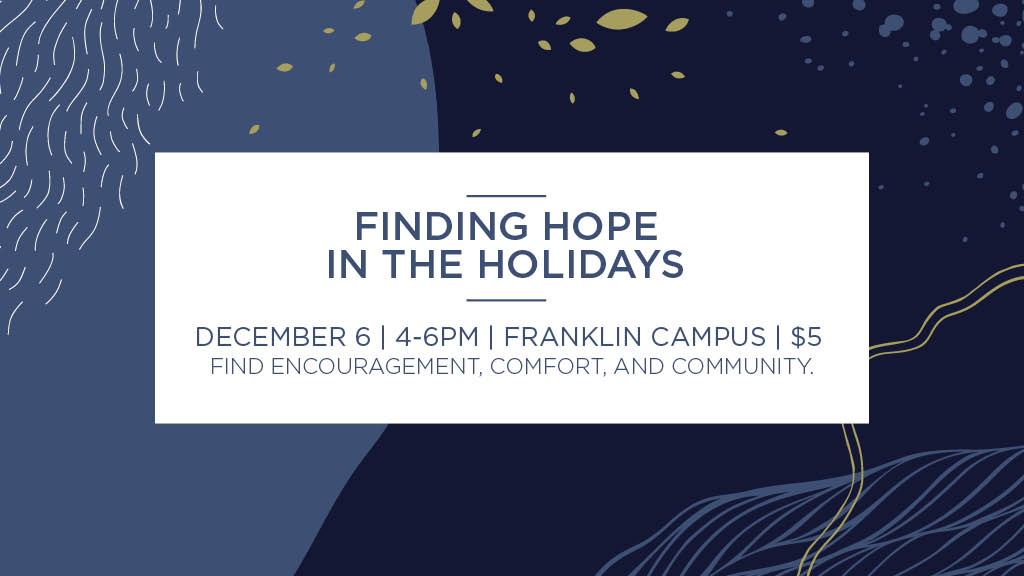 Wondering how you will survive the weeks surrounding Thanksgiving and Christmas? Are you dreading these holidays?
We hope you will join us for Finding Hope in the Holidays. This one-day seminar, on December 6 from 4-6 pm, is designed to offer hope, help, and healing for those navigating difficult times during the holidays.
If you have any questions please contact Kathy Koon.