Sounds of Christmas
Saturday, December 11, 2021, 5:00 PM - 7:00 PM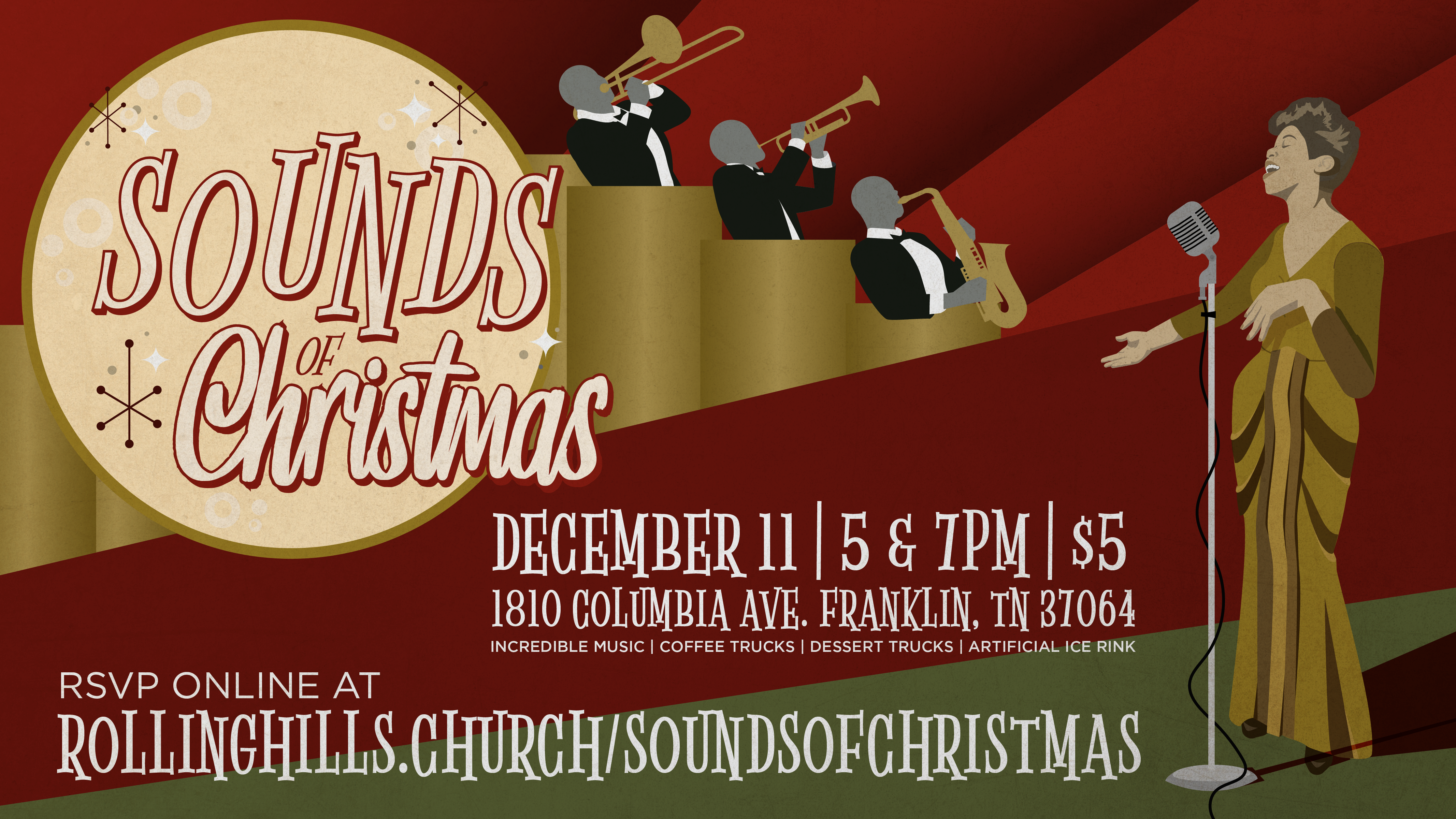 It's time for one of our very favorite events of the year: Sounds of Christmas! If you haven't heard about Sounds of Christmas before, here's what you can expect: incredible music, coffee and dessert trucks, an artificial ICE RINK, and a reminder of what this season is really about – Jesus!
You're invited to join us for our RH Worship's Sounds of Christmas Concert on Saturday, December 11. Our concert will premiere at both 5 & 7pm, and our coffee and dessert trucks, artificial ice rink, and other holiday activities will be taking place all night long! Sounds of Christmas is a special opportunity for you to INVITE. Our hope is that this event will provide you with a chance to bring friends from work or the gym, adult family members, your next-door neighbors, and others in your life along to hear the Good News of Jesus this Christmas. Make it a double date night, a time to reconnect with friends you haven't spent time with in a while, or bring someone you've been trying to share your faith with – let's make this night a night to invite, connect, and share Jesus.
So, do two things today:
Begin inviting those in your life to this incredible outreach opportunity this Christmas.

Then RSVP using the link below.
We can't wait to see you there.
For more info, please contact Leo Ahlstrom, Worship Arts Pastor.