Beach Week 2021
Monday, June 14, 2021 - Friday, June 18, 2021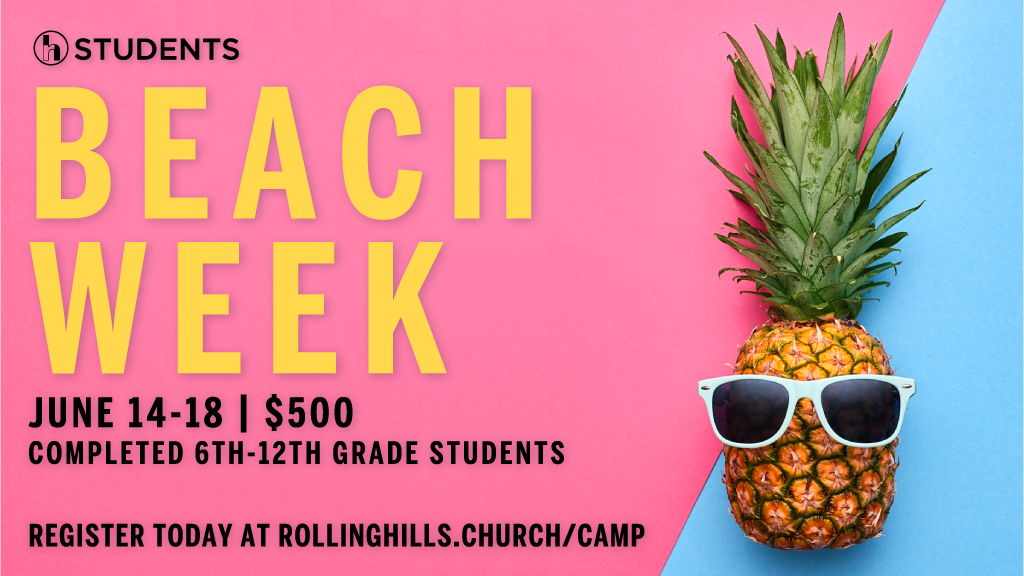 RH Student Camp will be June 14-18, 2021 and students DO NOT want to miss it! For the first time ever, Student Camp = BEACH WEEK! We will be going to Laguna Beach Christian Retreat in Panama City Beach, Florida this year!
Open to all CURRENT 6th-12th graders.
Registration closes Thursday, May 20.
For more information about BEACH WEEK, visit our Camp page!