Pick-Up Basketball
Every Sunday, 6:00 PM - 8:00 PM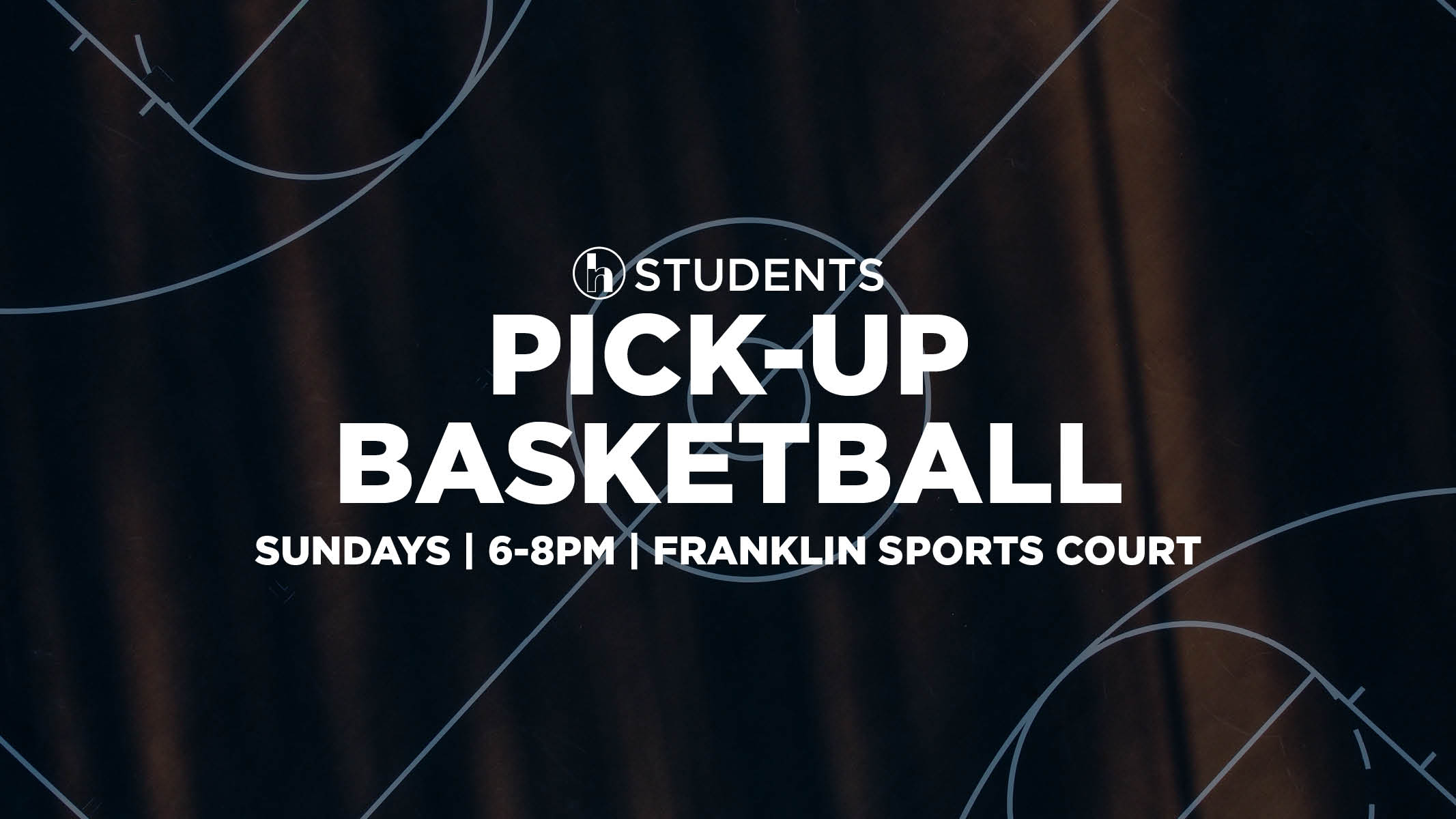 PICK-UP BASKETBALL is back, high school guys! If you're a high school student and you love playing basketball, we want you to join us on Sunday nights.
Right after our High School Ministry meets on Sundays at 4 pm, we'll be headed out to the basketball courts from 6-8 pm to play some pick-up basketball games. It's an incredible opportunity for you to shoot some hoops, meet some new guys, and spend time with a great community. This is an outreach ministry designed to reach the high school community through basketball, so every high school student is invited to come play!
Sign up for the text messages and keep up-to-date on our pick-up basketball schedule here.