Finding Hope in the Holidays
Tuesday, December 07, 2021, 6:30 PM - 8:00 PM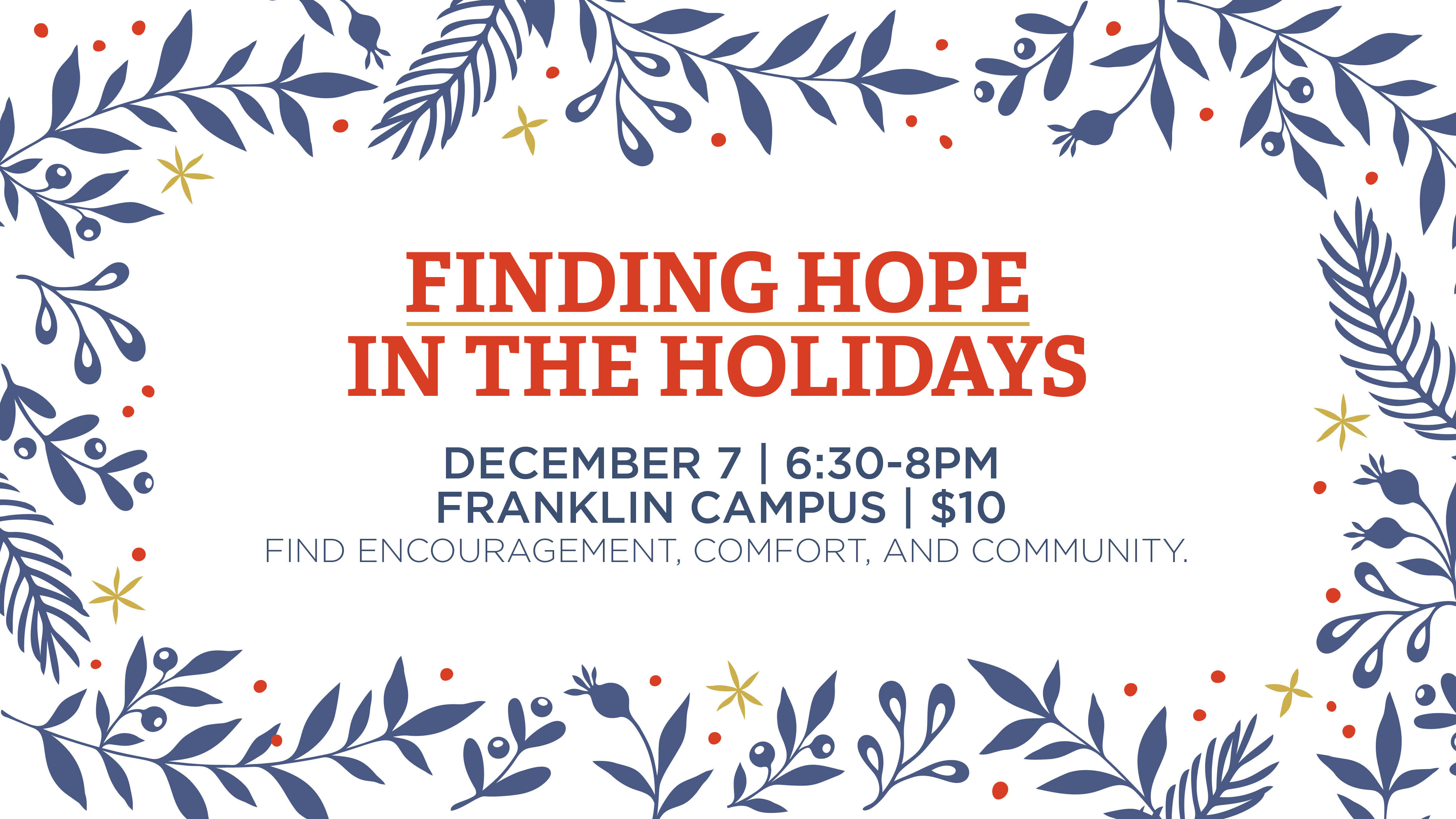 If you are facing any type of trial or suffering and the upcoming holidays seem like too much to endure, join us for a time of encouragement, hope, help, community, and practical tools for navigating this holiday season.
Registration fee: $10 (Scholarships are available and free childcare provided.)
If you have any questions please contact our Counseling Director, Kathy Koon.