Christmas Day Special | NBC
Saturday, December 25, 2021, 8:30 AM - 9:30 AM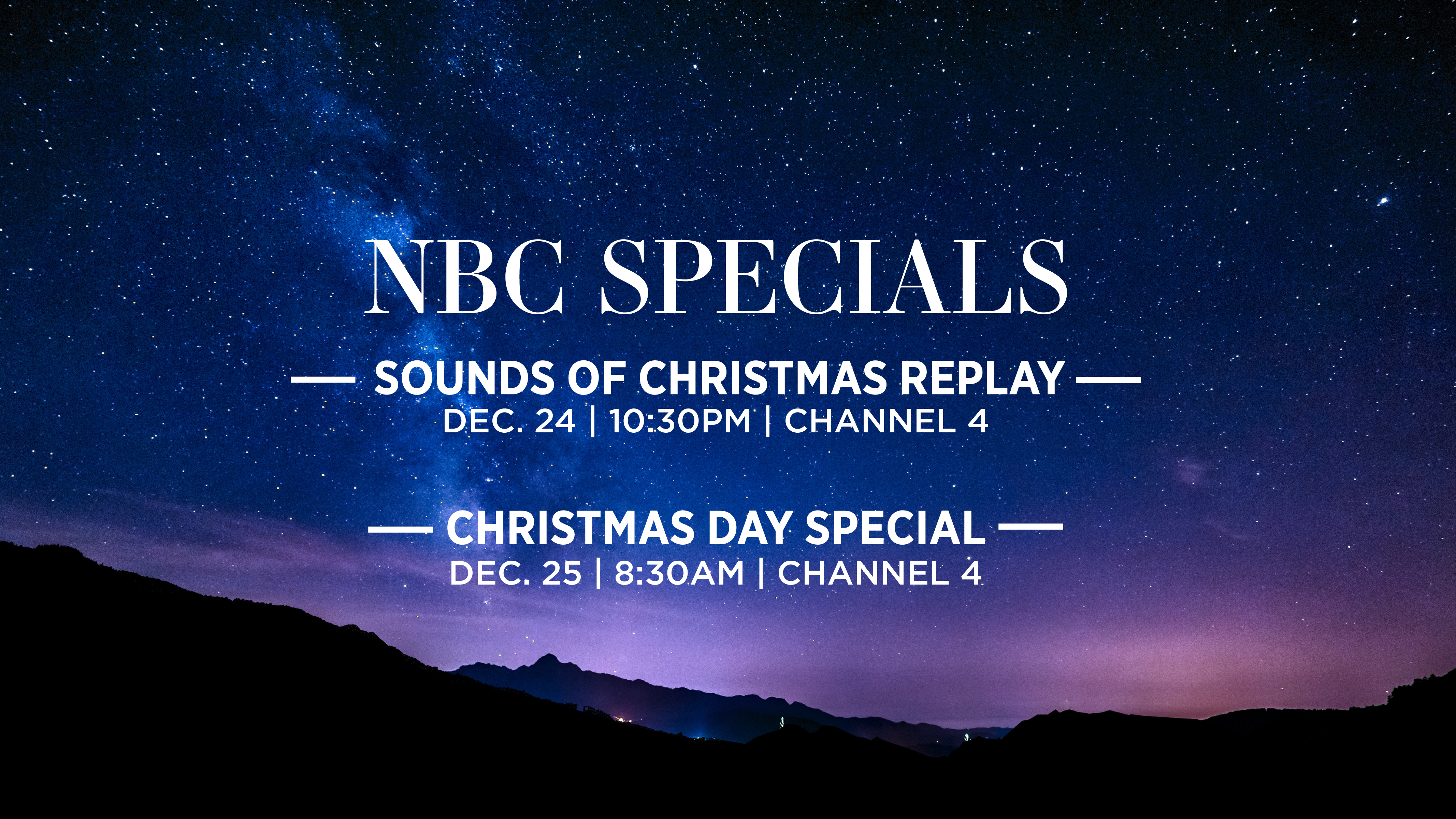 Christmas Day Special
NBC | CHANNEL 4
FRIDAY | DECEMBER 24 | 10:30PM
SATURDAY | DECEMBER 25 | 8:30AM
It's beginning to look a lot like Christmas, and, trust me, we are SO excited! This year, it's especially exciting because we get the joy and opportunity to have our Sounds of Christmas Concert Replay broadcasted at 10:30 pm on Christmas Eve and then a Christmas Day Special at 8:30 am on NBC Channel 4! From Christmas carols you can worship along with to awesome music from Sounds of Christmas to a message from Pastor Jeff, this Christmas Day Special is one that you will certainly want to tune in to – and invite your family and friends to experience, too. Our prayer is that our Christmas Day Special will reach people around the country, as well as loved ones in your very own living room.
Set a reminder and let your family and friends know, and get ready to experience our Sounds of Christmas Replay and Christmas Day Special at home! You can tune in to NBC on Channel 4 at 10:30pm on Friday, December 24 for the concert and 8:30am on Saturday, December 25 for our special. Let's celebrate Jesus together!