Wrapping Station
Saturday, December 04, 2021, 9:00 AM - 4:00 PM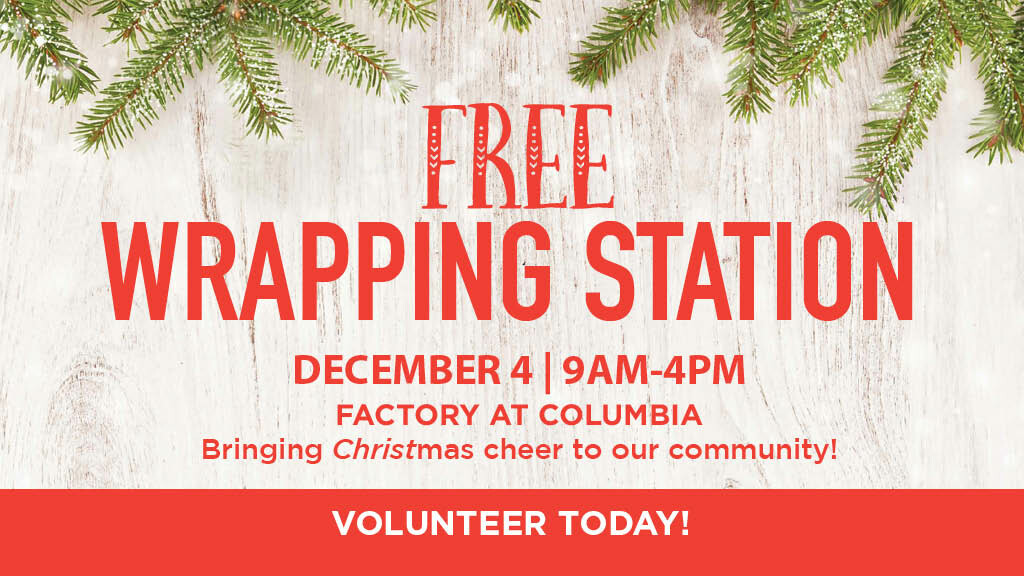 DO GOOD LOCAL WRAPPING STATION
This unique outreach gives us an opportunity to share the love of Christ with those who visit the Factory at Columbia during the holidays. Our hope is that, amid the hustle and bustle of the season, we are able to peel back the commercialism of Christmas and reveal the true meaning of why we celebrate this special season… Christ! Not just that He came alive, but that He is alive!
Join us this year as a host or wrapper and engage with our community through great conversations, ribbon curls, bows, and more. If you would like to sign up as an individual, family, or community group, click the link below. Don't forget to share this event with your friends!
Can't find a volunteer slot for your Community Group or family? Please contact Tiffany Tabor.