Connect Community Groups
Every Sunday, from 10/23/2022 to 11/13/2022, 12:30 PM - 2:00 PM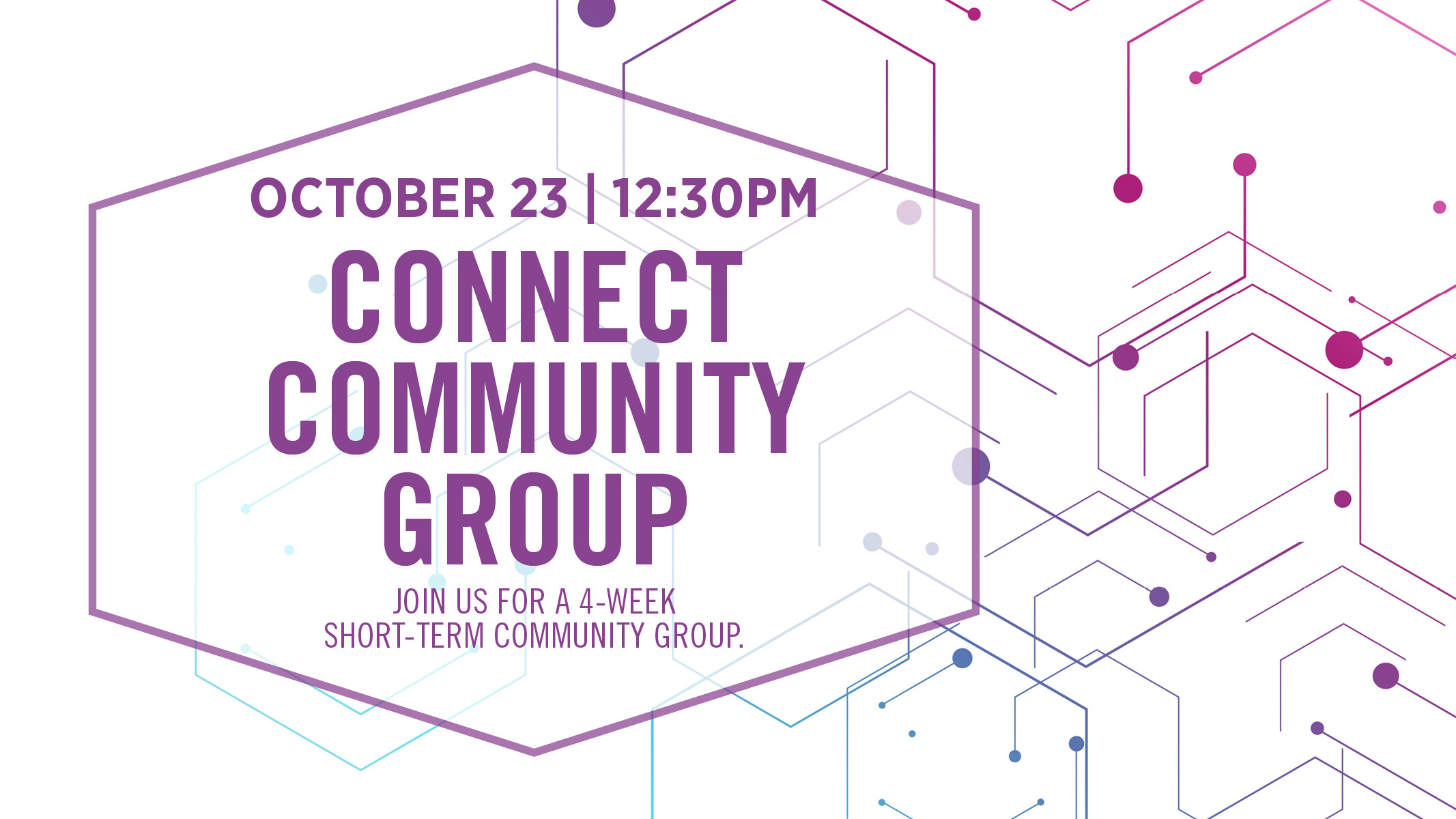 WE ARE CREATED FOR COMMUNITY.
WE ALL NEED THAT TYPE OF CONNECTION.
It is a healthy practice of a follower of Christ to gather with a small group of believers to study scripture, encourage one another, and walk forward in Christlikeness together.
Our Community Groups are designed to provide that. We are coming up with new ways to help you get connected to this type of community.
Are you new to Rolling Hills and want to get connected in community? Then this is for you!
We want to invite you to a new type of Community Group called, Connect Community Groups.
Connect Community Groups are a 4-week short-term community group to help new people get connected. The first one starts on October 23 at 12:30 pm in the Auditorium.
The group will meet:
October 23
October 30
November 6
November 13