Premarital Counseling Course
Saturday, November 05, 2022, 8:00 AM - 12:00 PM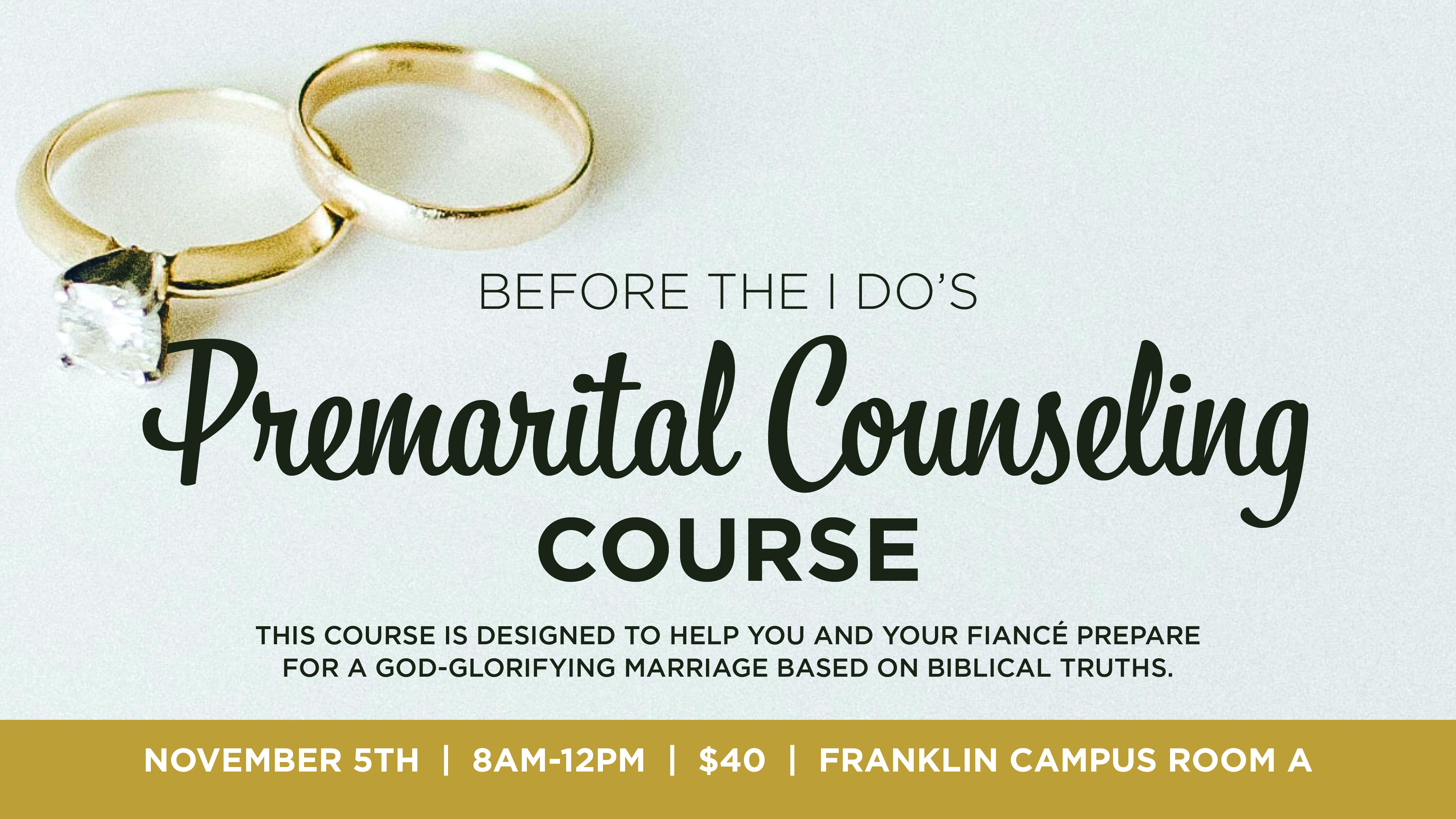 Are you engaged or considering an upcoming engagement? Join us for a 4-hour premarital counseling course to help prepare you for a God-honoring marriage. Using the Prepare-Enrich curriculum, each couple will receive a personalized report of relationship strength and growth areas, as well as couple's activities tailored to grow your relationship as you prepare for marriage.
The $40 per couple will cover the 4-hour group course, an individual couple's counseling session, the Prepare-Enrich premarital assessment, a personalized Couple's Report, Couple's Workbook, and a Certificate of Completion for a marriage license.
If you have any questions, please contact Kathy Koon.
Registration is now closed.