Hope In The Holidays | Nashville
Wednesday, December 07, 2022, 6:00 PM - 8:00 PM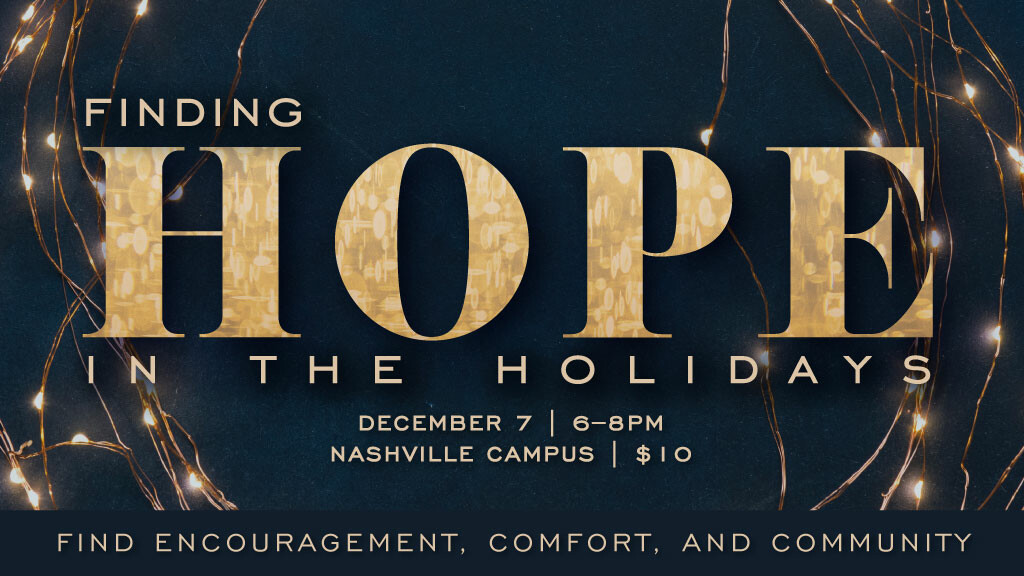 For so many, 2022 has been filled with trials and hardship.
As we begin to prepare for the holidays, we recognize that this might be a difficult time for you — your life looks different because of what you have walked through this year, or even in the past several years.
⁠
If you are facing any type of trial or suffering, and the upcoming holidays seem like too much to endure, join us for a time of encouragement, hope, help, community, and practical tools for navigating this holiday season.
Registration fee: $10
Scholarships are available.
Childcare is provided.