Christmas Eve | Nashville | Dec 24 - 2:30PM
Saturday, December 24, 2022, 2:30 PM - 3:30 PM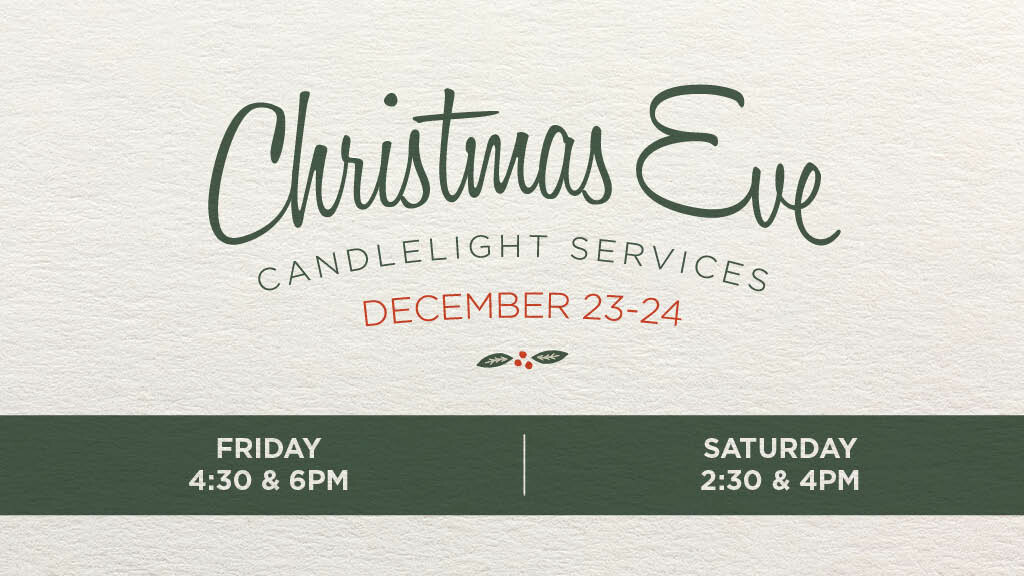 Experience the wonder of the Christmas story, as hundreds of candles light the room and the sweet melody of Silent Night fills the air. This is an experience you truly do not want to miss.
Don't let the Christmas season slip away without stopping to pause and celebrate the reason for it all. Come celebrate Christ and the gift of His love at one of our campuses. Whether this is your first time visiting or you've been here for years, Rolling Hills is a place where you will truly find a loving community of family and friends. We hope to see you there!
Join us in Nashville on December 23 at 4:30 and 6 pm or December 24 at 2:30 and 4 pm, as we recount what Christmas really means and Who it is all about.
Visit our Christmas Eve Landing page to learn more about what to expect, service times at our other locations, and our Advent guide!