WAY-FM Shoe Drive
Saturday, July 28, 2018, 9:00 AM - 3:00 PM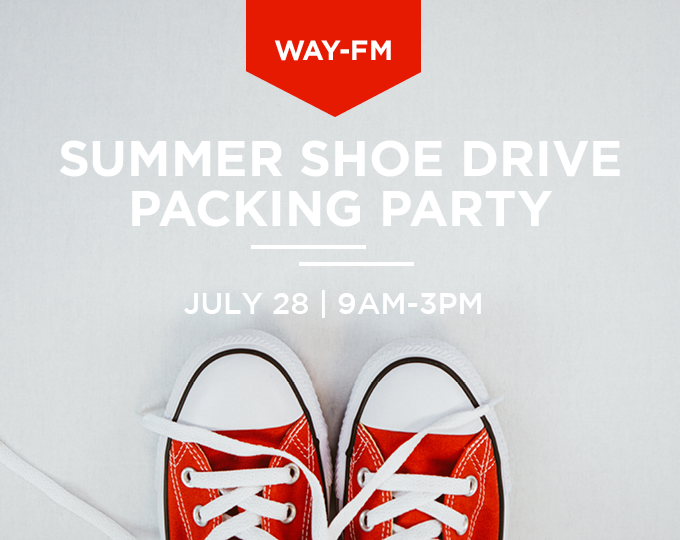 Come celebrate the end of WAY-FM's Buckner Shoe Drive by volunteering alongside our staff, and community to pack the shoes for their journey to their new home!

You will help process, sort and pack shoes as well as write encouraging notes to the children who will receive these shoes and place the notes inside the shoes.

Anyone with a willingness to serve can help. It's the perfect activity for your church, school or community group!

Let us know you are coming by RSVP'ing on the Way-FM event page or by clicking the button below.