Journey Guide Where we've been The Need Prayer GIVE
The church will never be the buildings we occupy. They are simply tools which enable us to serve those God has called us to reach. In being the best stewards of these tools, we will continue to pursue facilities which are functional, multipurpose and preferably tenant-supported. With that in mind, we need to address the issues which constrain our future growth, now, so that we are ready for the next phase of ministry the Lord has set in front of us. As in prior development phases, our Land and Facilities Team has worked closely with ministry teams and architects to address our future needs.
On the pages that follow, you will see the five key areas we hope to impact through For the Kingdom as we pray and give together.
Through "For the Kingdom," we will raise funds supported by a three-year pledge, to invest in growing Kingdom leaders for today and tomorrow. We will build a new education and worship space at our Franklin Campus for our Middle and High School Ministries, and expand education space for preschool and elementary children. At Nolensville, we are investing by providing both Sunday and midweek environments for our growing family ministry. At Belmont Heights, in addition to preschool, kids and student environments, we want to increase our reach to college students by providing engaging worship and small group environments.
We continue to hear amazing stories of life change and see God bring new people each week to our Nolensville Campus. While it has been a tremendous blessing over the past several years to meet at Edmondson Elementary and now at Nolensville Elementary, our reality is that due to Williamson County School guidelines, our rental agreement will expire at the end of 2019. That leaves us just 13 months to locate a new space to meet and have a permanent presence in our community. We are actively researching options for leasing a new building or even purchasing land. In the end, we know God will provide the solution we need, and we want to be ready financially to take this important next step as a campus when He makes His plan known.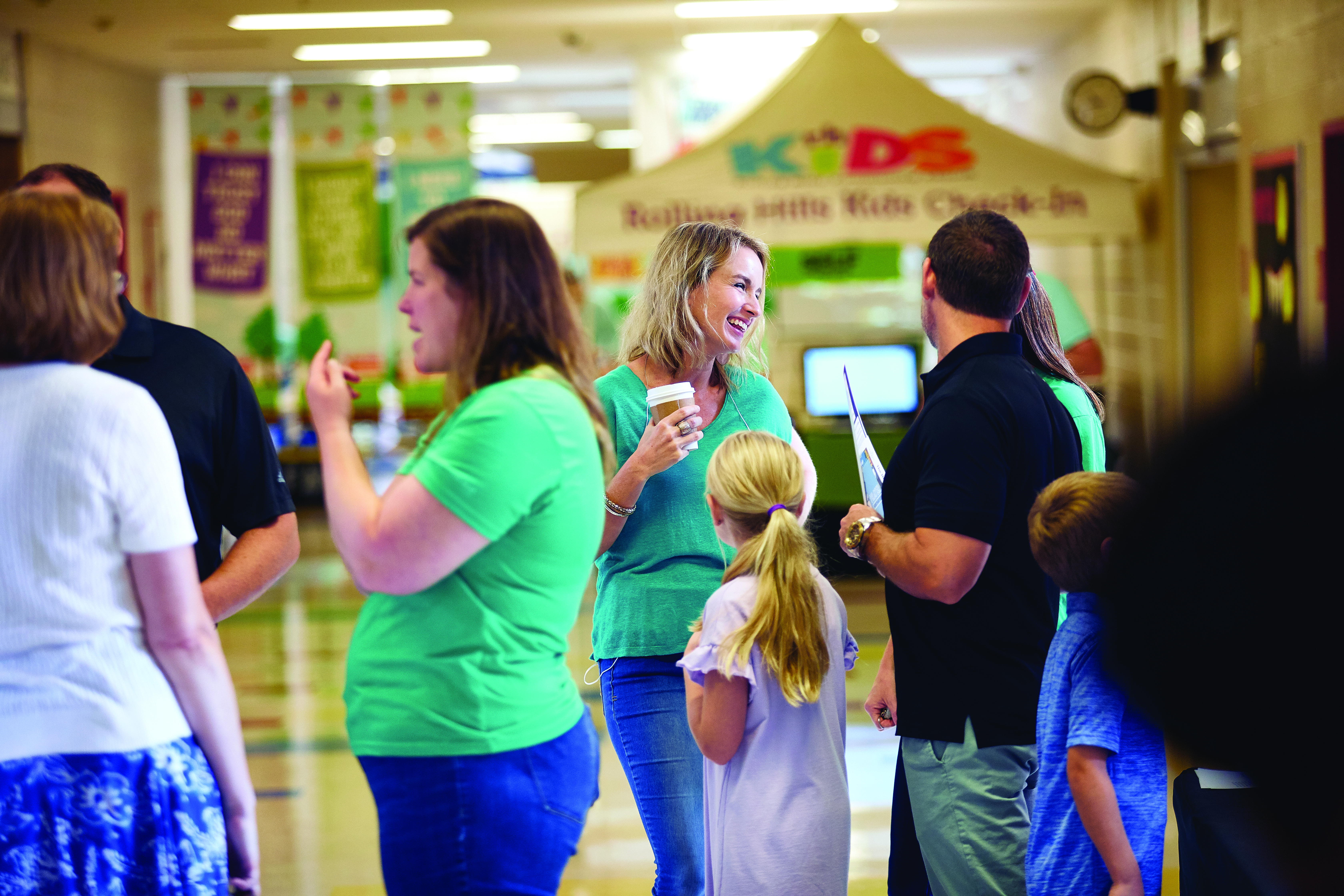 What we've experienced at Belmont Heights since our initial soft opening in January is just amazing. We've seen God beautifully merge two churches into one body of believers with a shared goal of reaching the city of Nashville with the life-saving message of Christ. With more than 250 in attendance at our grand opening, it was quickly evident that we need to start looking now for a new location in this Belmont community to accommodate our growing campus.
When we moved into the Franklin Campus in 2009, we were a young church with limited resources, but the same God-sized dream to reach people and see them mature into growing disciples of Jesus. Over the years we've seen explosive growth at our Franklin Campus, especially in our Preschool, Kids and Student Ministries. Over the past nine years we've taken steps to address this growth, and through For the Kingdom, we want to build out education space for adults as well. Also, we are seeing several of our worship services at max capacity and have plans to make upgrades to the existing Auditorium to improve sightlines and add additional seating. Also, we want to make sure additional parking is added, and traffic flow is improved. As our church has grown, so has our fantastic staff. The final area of work at our Franklin Campus will be additional office space for our Justice and Mercy International and Rolling Hills staff teams.
Construction at the Franklin campus will start in 2019 for completion in 2020.
Keeping with biblical principles, we will tithe 10% of the funds raised in this campaign to address the growing ministry needs of Justice and Mercy International, specifically the addition of two new transitional living homes in the south of Moldova. Since starting JMI in 2008, we have seen a fantastic life transformation. When we first began our work, we were alarmed by a statistic that 60% of girls trafficked into prostitution in Eastern Europe came from this small country of Moldova. By God's grace and through the work of our more than 20 staff now working in Moldova, we're seeing that trend change as kids find Jesus and hope for their future. One of our most successful initiatives is our Transitional Living Program. We currently have two transitional living homes in the north and two in the central part of the country. With the strategic addition of these two homes in the south, we will be better equipped to reach the hundreds of orphans we serve in Moldova.