Reach Out With Us
At Rolling Hills, we want to be a people of God reaching out and sharing the Gospel in our community. In Matthew 28:19-20, Jesus commissions His disciples to "go" and "make disciples" proclaiming His word throughout the world. We are able to do this through our local missions initiative that pinpoints areas in our own community where we can invest our time, talent and gifts.
Our desire to reach people and share Christ's love is fulfilled through partnerships with local ministries. We are able to fulfill God's call to go by supporting our local ministry partners, our service days and community outreach events.
We ask our Community Groups to volunteer together three times a year—once in the fall, once during the holidays, and once in the spring. If you are looking for a way to plug in and serve in our community with us, check out our complete list of local mission partners, here.
NATIONAL MISSIONS TRIPS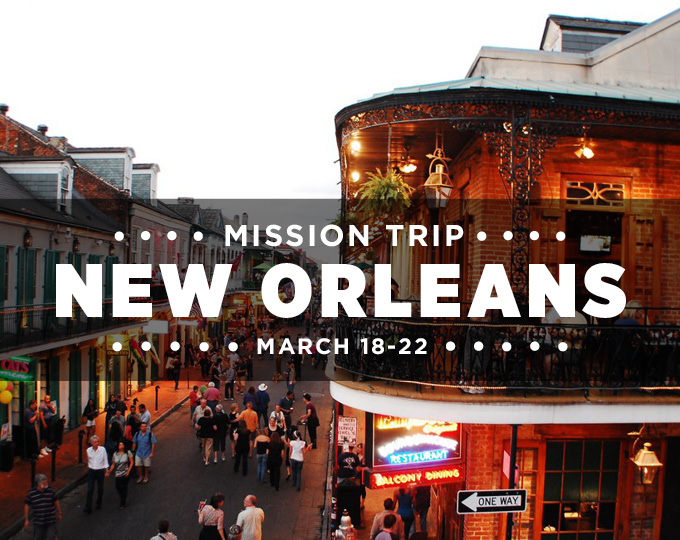 NEW ORLEANS MISSION TRIP
March 18-22
This team will have many opportunities to serve alongside local ministries in New Orleans. Some of the opportunities may include outreach, light construction, food pantry distribution and more.
Here is a message from the leader T
Team Leader: T Lusk
Focus: Local Outreach
Accommodations: Bunk style
Food: Family Style
Age Limits: All ages 4th grade and up
4th grade - 6th grade with a parent
Cost: $350

Register
LOCAL SERVING OPPORTUNITIES
SATURDAY SERVE
May 4 | 9AM-12:00PM
Saturday serve is a great opportunity for you and the entire family to come together on a Saturday morning from 9 am-12 pm and serve with local ministries and organizations here in our community.
If you have any questions, contact Thea Lesnik.
LOCAL SERVING OPPORTUNITIES
PATH PROJECT
Make an impact by volunteering to tutor on a Tuesday or Thursday afternoon at Path Project. To find out more contact Community Director of Franklin Estates, Margaret Jane Strelecki.