THIS SUMMER
WE HAVE A CHALLENGE FOR YOU!
LET'S LOVE THOSE AROUND US
AND LIVE OUT THE GOSPEL.
Below is a list of practical ways for all of us to dedicate our summer to "Loving Everyone Always"! We will have a specific focus each week. Check back here for updates and new ways to Love. Everyone. Always.
God is ready to use us to build His kingdom!
Are you ready?
Week 1 | Path Project | May 11-17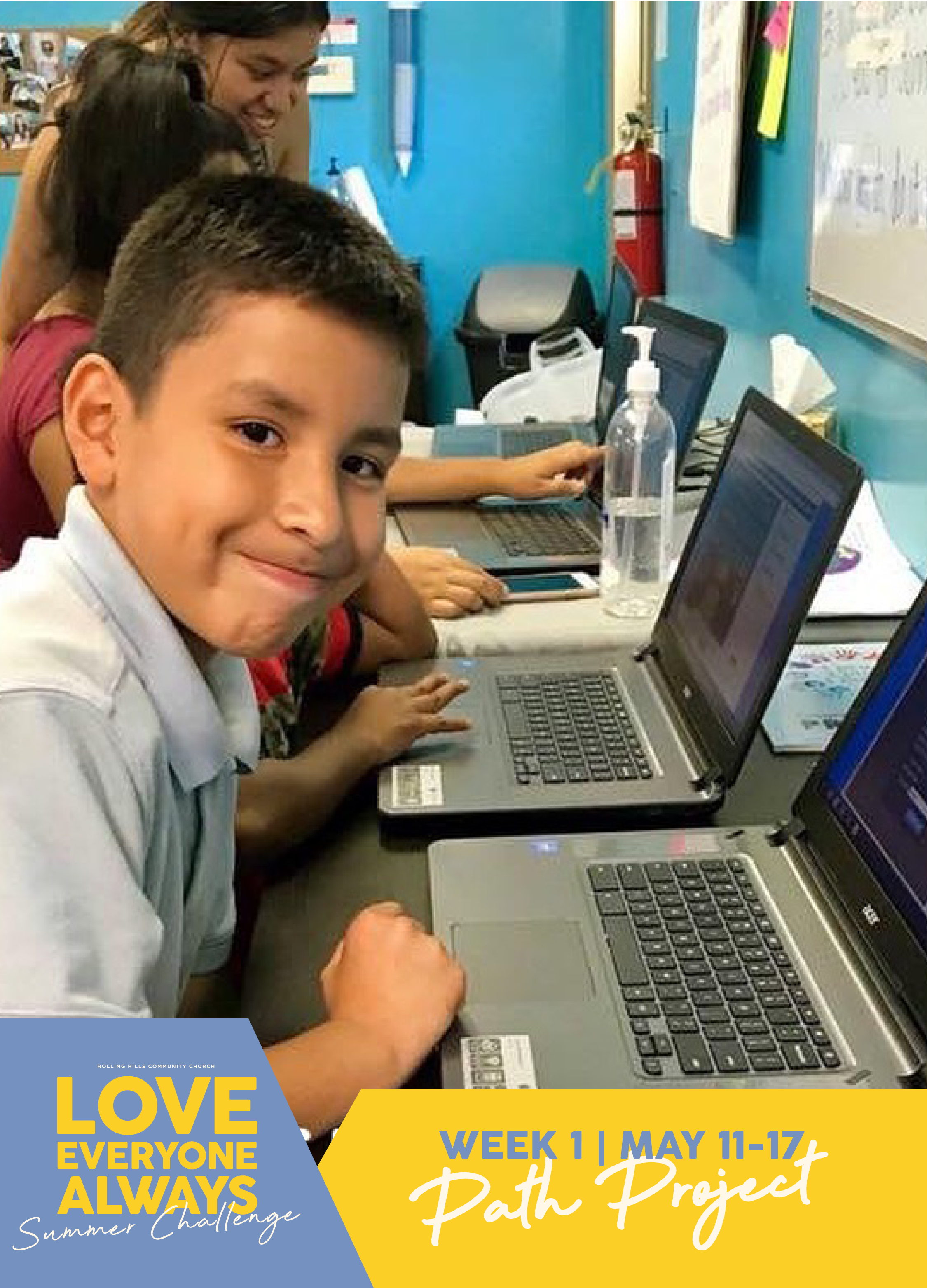 HOW CAN WE HELP?
CHROME BOOK DRIVE
In this increasingly digital world, we want to help Path Project provide a Google Chromebook for each family at Franklin Estates. So that every family has a chance at the highest level of education. They've been able to get 50 Chromebooks but to reach that goal, they need another 25 Google Chromebooks.
So What Can You Do?
1 Chromebook costs $165, meaning we need to raise $4,125. If we can get 50 people to donate $85 dollars we will reach that goal. Are you willing to share some love?
YOU ARE AMAZING!! WE HIT OUR GOAL!!
If you didn't get a chance to give this time, that's okay! We will have more opportunities throughout the summer to Love. Everyone. Always.
Week 2 | Teachers & School Administrators | May 18-24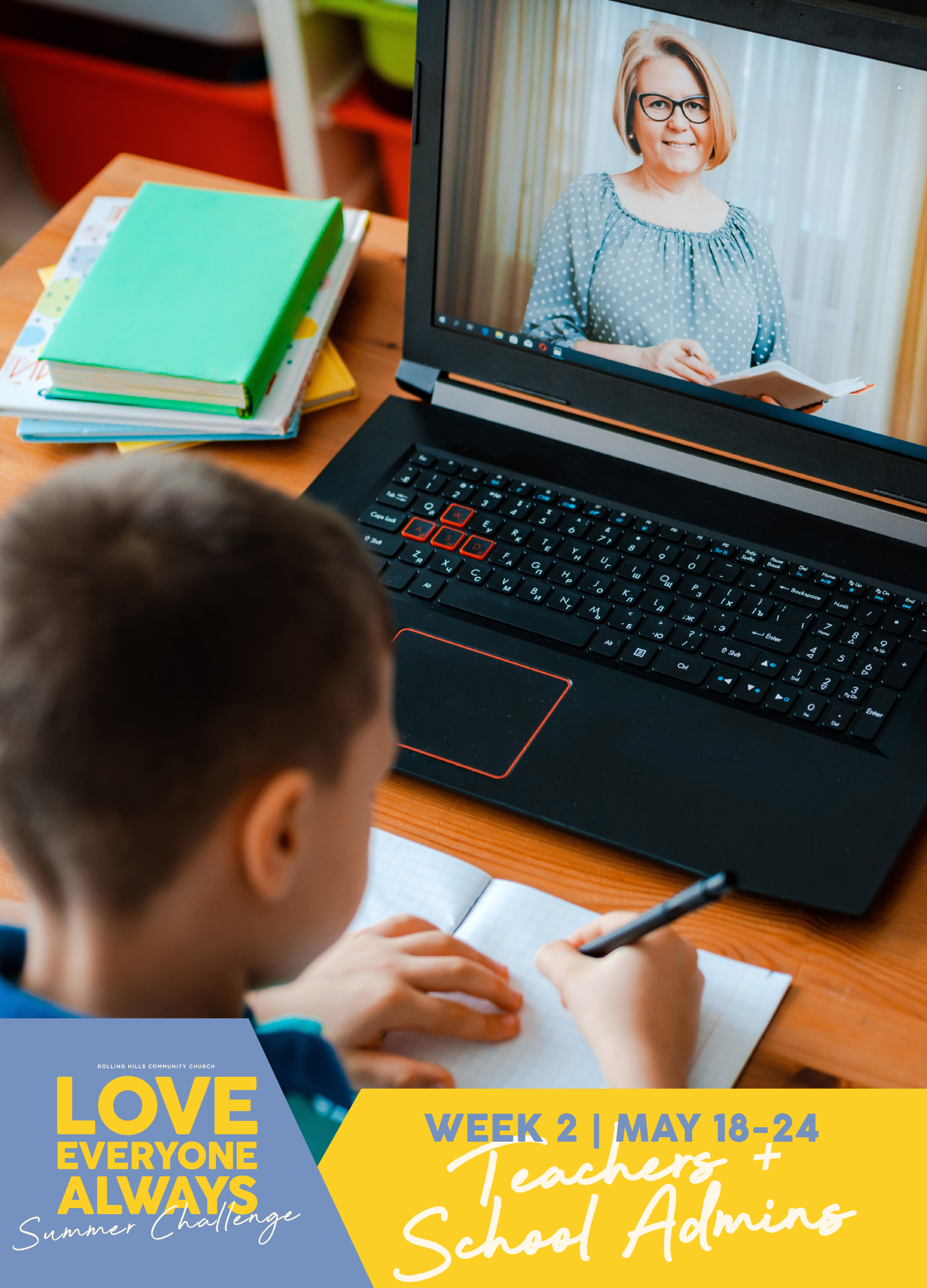 HOW CAN WE HELP?
This week we are challenging you to go above and beyond to love the Teachers and School Administrators in our lives. One thing we should always be doing is praying for them. There is no greater impact you can have on them than praying for their task as educators.
Below are four more ideas on how you, your family, or your Community Group can reach out. Make sure you tag #loveeveryonealways so we can see how you are loving the community.
FEATURED WEEK | Justice & Mercy International | May 24-31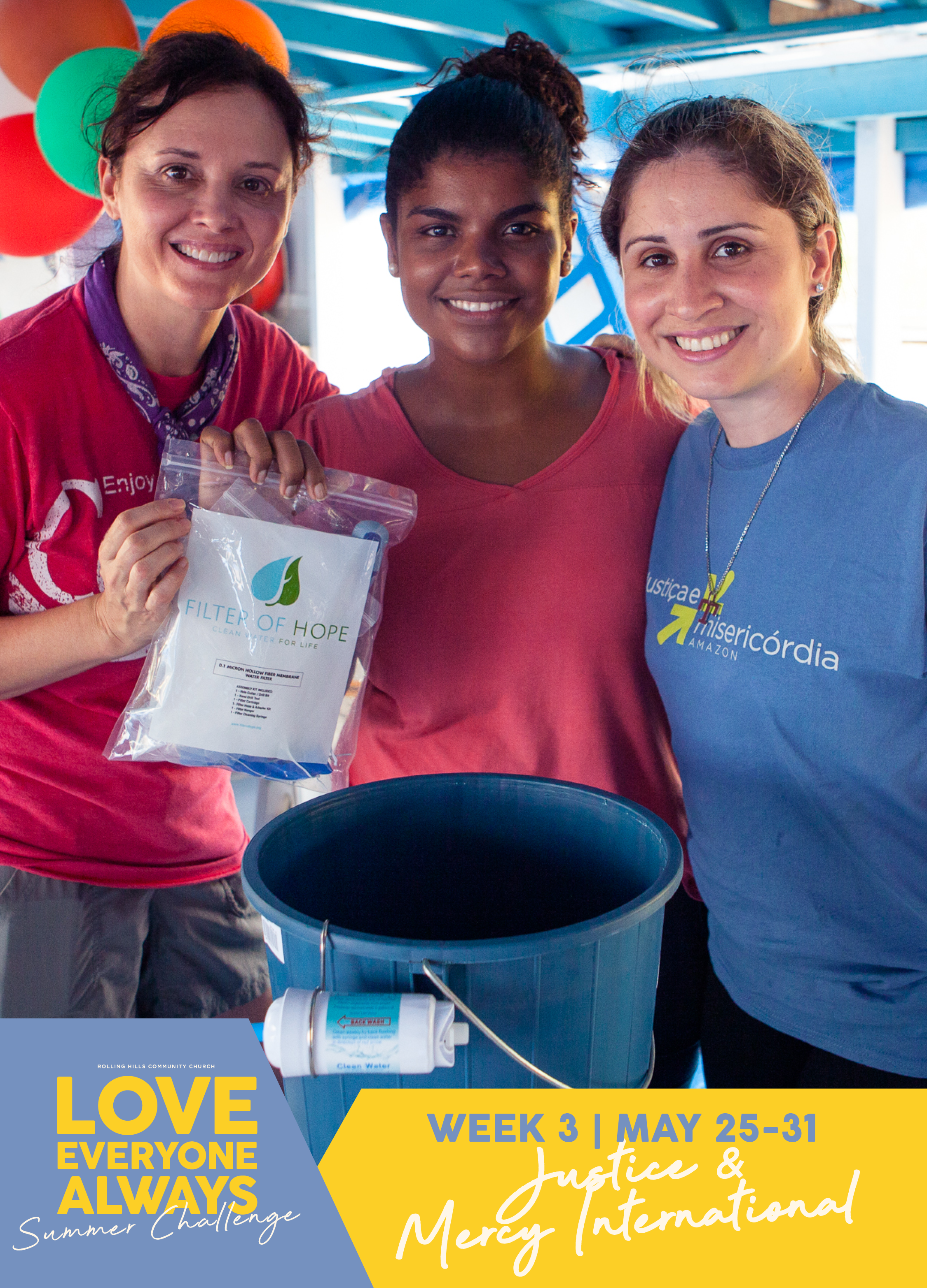 HOW CAN WE HELP?
This week we are focusing our challenge on global missions by loving Justice and Mercy International. This pandemic has hindered our ability to send teams to support the work on the ground in Moldova and the Amazon, but that doesn't mean we can't make a difference from where we are. JMI is still working to build God's kingdom on the ground in these areas and here are the four ways you can love them this week.
Week 4 | Families with Food Insecurity | June 1-7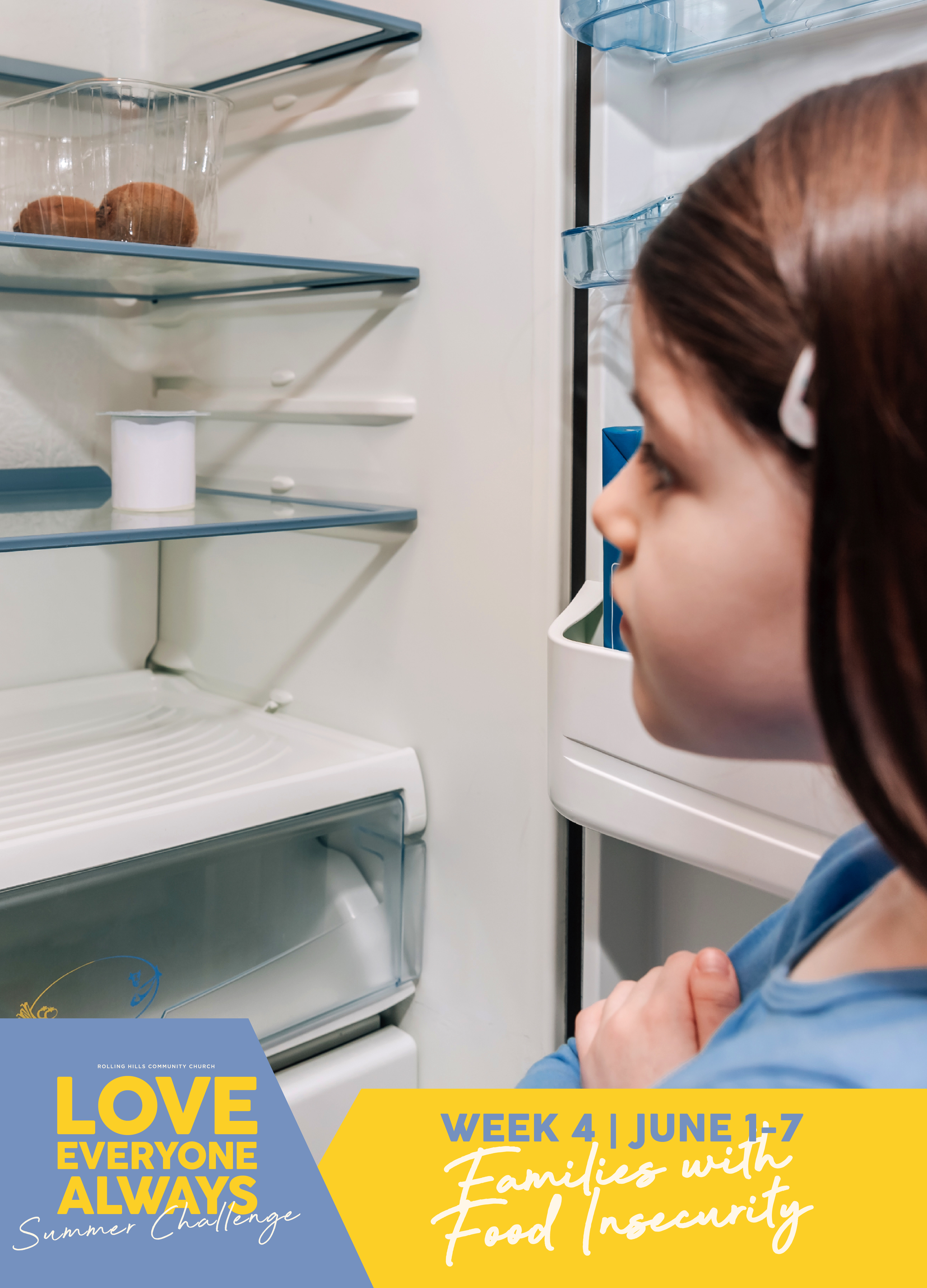 HOW CAN WE HELP?
This week we are challenging you to make an impact by loving those in our communities with food insecurities. This season has only elevated this issue for families that were already facing this struggle weekly. Our local food pantries are always striving to care for these families, but this crisis has put an enormous strain on their resources. We are going to do our best to help them by having a food drive at all three of our campuses on June 7. Here is the information on how you can help.
Each campus will have clearly marked drop off spots for June 7.
Franklin Campus 1-4pm
Partner: One Generation Away
Items to bring:
pastas, beans, rice, mac and cheese, tuna fish, canned chicken, peanut butter, and canned green beans
Nolensville Campus 1-3pm
Partner: Nolensville Food Pantry
Items to bring:
Green beans, Ramen Noodles, Instant potatoes, crackers, canned meat, canned corn, canned tomatoes, beans, soups, chilli, canned or dry milk, Canned Spaghetti type meals, pasta,cereal, mac n cheese, canned fruit
Nashville Campus 1-3pm
Partner: The Bridge Ministry
Items to bring:
Pull Top Can Entrees (these are cans that don't need a can opener), Single Serve Snacks, Peanut Butter Crackers, and Single Serve Chips.
Week 5 | Medical Workers & First Responders | June 8-14
Check back next week for practical ways to bless and love Medical Workers & First Responders.
Check back soon for more weekly challenges.