Nashville Tornado Disaster Relief
As followers of Christ, we are called to serve those around us. We aren't able to do everything, but we can all do something. In these times of crisis, it's most clear that we truly are better together. Below are some ways that we can be the Church and respond to this crisis together.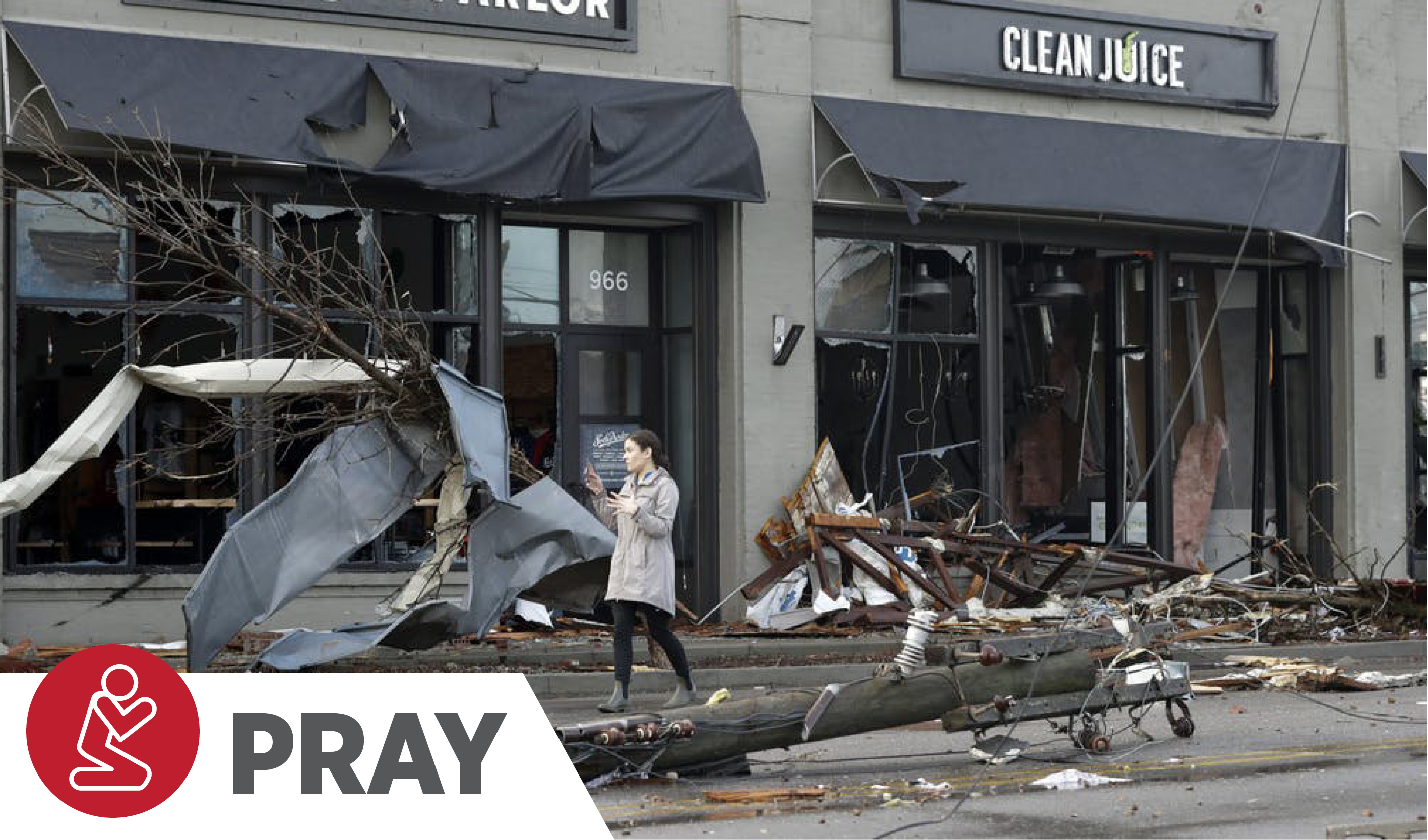 PRAY
Never underestimate the power of prayer (see James 5:13-18). Commit to spending time today and each day praying for those who have been affected. Pray specifically for the local churches that are in the thick of it as they provide basic needs and spiritual needs to the victims and their families of this disaster. Also pray for the American Red Cross, Samaritan's Purse, & Southern Baptist Disaster Relief. Pray for provision, endurance, and that the name of Jesus is lifted high during this difficult time. Pray too that God would reveal how He may be calling you to help. And ultimately, pray that people would be pointed to Jesus, even amidst such hardship.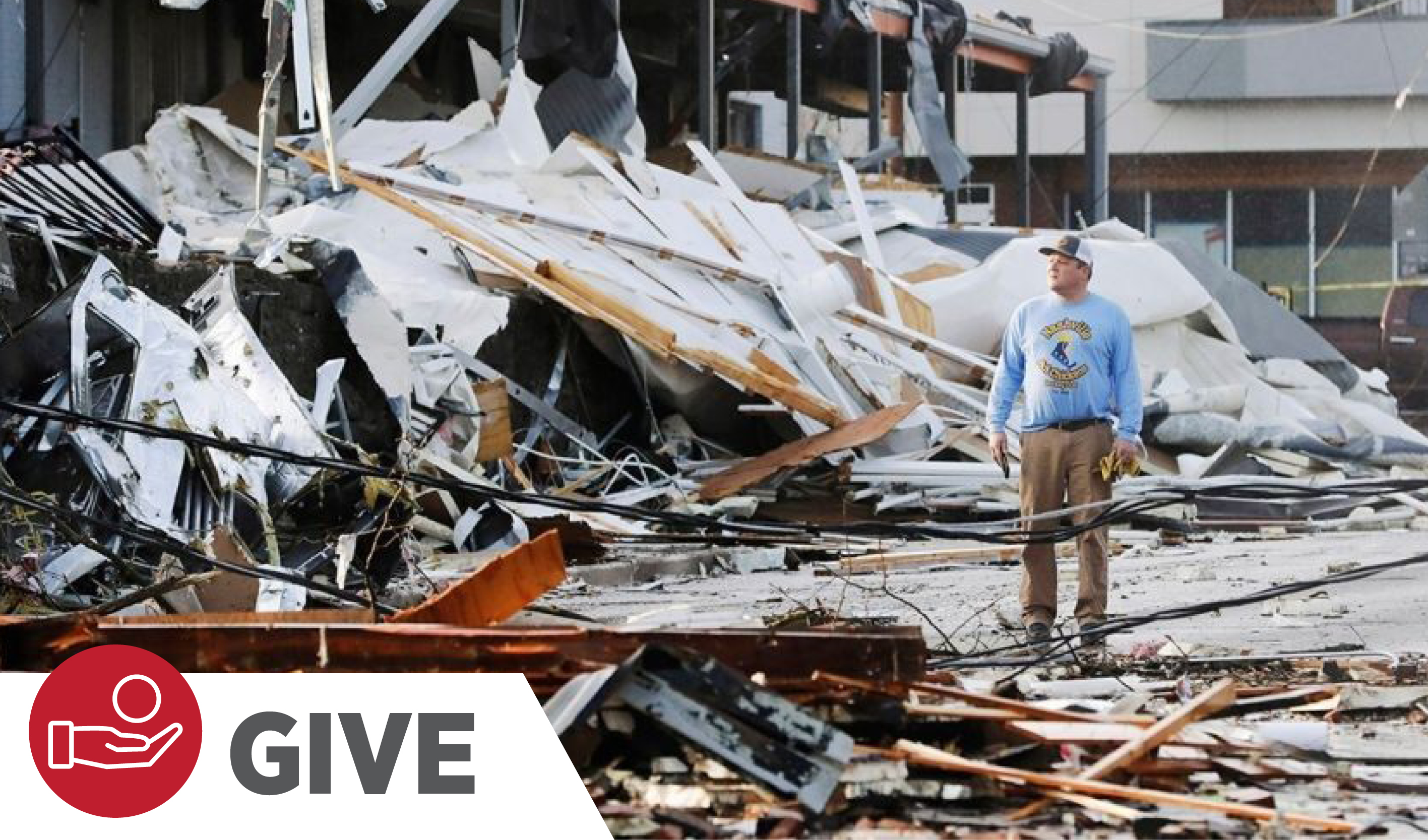 GIVE
Thank you to all who responded in a tremendous way to our collection of donation items this weekend! Because of the tremendous outpouring of generosity, we are currently pausing the collection of items. You can still GIVE to make an immediate impact by donating to the Disaster Relief Fund as we seek to come alongside families, organizations, and other churches in the recovery effort. Just click the giving button below, and selecting "disaster relief" from the "giving type" drop-down menu.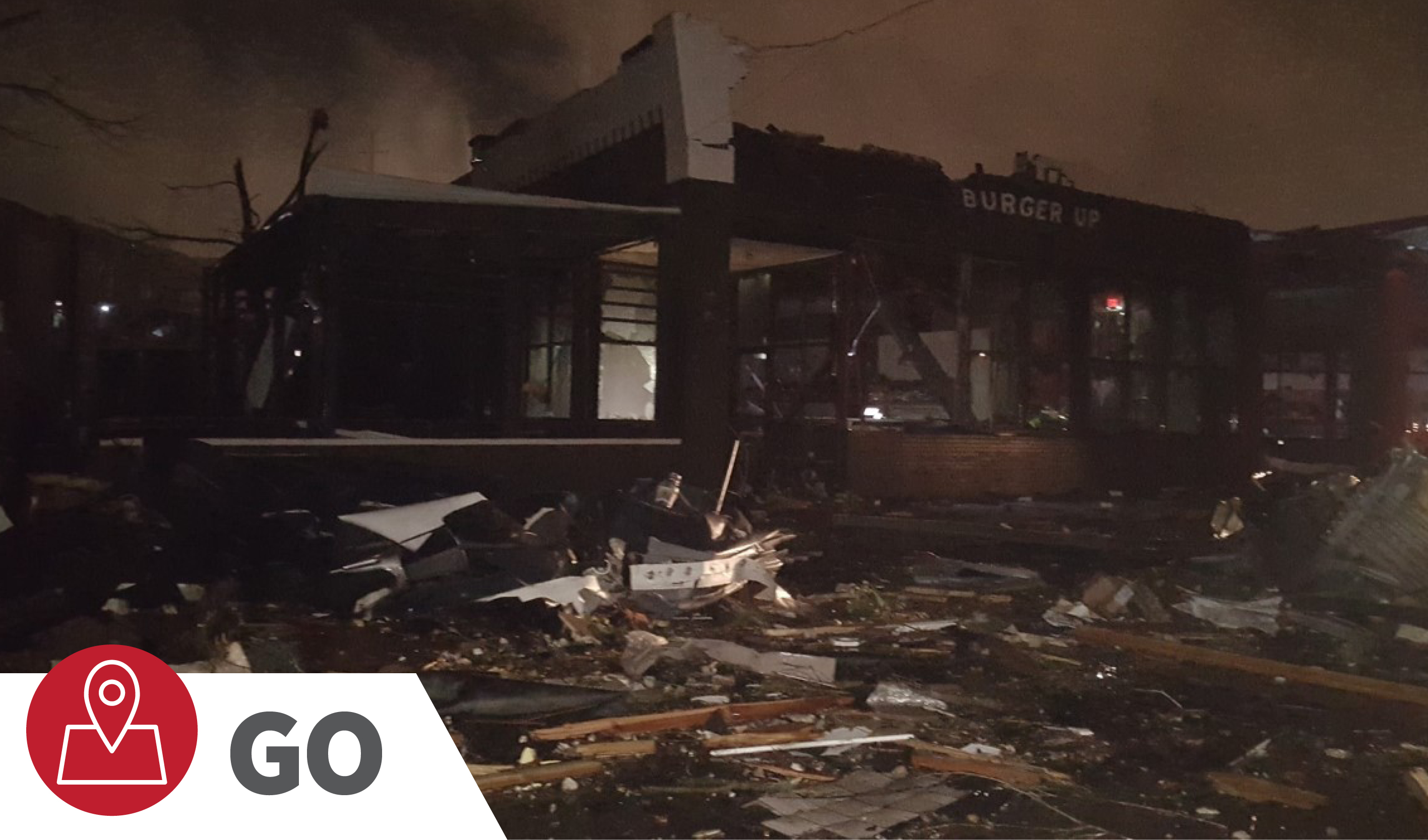 GO
Currently, first responders and emergency relief are working to clear the areas affected by the tornado. In the coming days, we will have options to serve the Nashville communities together as a church that has been affected by the storm. For safety, those we mobilize to serve must be 16 years of age or older. If you would like to receive updates about specific serving times and locations, simply complete the form below.