RH MEN
Events Community Groups Sports with a Purpose
The mission of RH men is simple – to inspire and equip you to be the man of God that you are called to be. Our strategy follows the overall missional strategy of Rolling Hills – to be men of God who are Reaching Out, Growing Up and Giving All.
We encourage you to get connected, get involved and join us in helping you become the complete and mature man that God wants you to be!
REACHING OUT
Sports With a Purpose
We know that it is sometimes tough to reach out to friends, co-workers, and neighbors and talk to them about faith. Sports With a Purpose is meant to provide regular opportunities for men to reach out to other men, by using sports as a tremendous bridge-builder tool within our community. There are co-ed and women's sports as well! We are currently developing men's softball teams, basketball teams, fantasy football leagues, and co-ed kickball teams. We are open to any new sport if there is a leader who is willing to develop a team or Sport With a Purpose.
GROWING UP
Men's Leadership Network
MLN exists to help men lead well at home, at work and in our communities for Christ. We want to be a resource for men who are seeking spiritual leadership principles, so they can live and lead differently in all aspects of their lives. This initiative is not just about reaching, but equipping disciples for Christ. This year we are changing the format of MLN and moving to a podcast form so you can easily access the inspirational interviews. In addition to the regular new episodes, there are scores and scores of past interviews on many topics that will encourage and inspire you. Be sure to keep the MLN web page link bookmarked so you can find helpful interviews at any stage and season of life.
Men's Connection Groups
Friday Mornings 6:30-8am White Bison, 12th Avenue South
Get together with a few other guys for prayer, connections, and encouragement.

What does a group like this look like? A group of guys will get together to:
Read One Passage (we assign the passage)

Answer Two Questions (we provide the questions)

For Four Sessions (you set the day/time/schedule)
After that, you can stay together and keep growing, try a new group, or explore other growth opportunities.
Fridays not a good day? Let's explore starting a men's connection group on another day of the week. If that's you or you have any questions or would like to sign up please contact Nic Allen.
Man Up Annual Men's Retreat
Our Annual Men's Retreat is for all men of Rolling Hills, from all campuses, and any friends who want to be challenged in their faith while having a fun, and an adventurous time! It is a two day and one night retreat.
Men's Bible Studies
Throughout the year we provide short-term Bible study classes on Wednesday nights at our Franklin Campus. These are excellent times of study, fellowship, and community.
GIVING ALL
A6
Getting it's direction from Acts 6, Rolling Hills A6 men are specifically recruited, vetted and interviewed to be shepherds of our church family at all campuses. A6 men Pray, Care and Serve our church family as prayer requests and needs arise. They serve a 1-year term from July 1 to June 30 every year.
MISSIONS
Future men's-only service opportunities are in development in the Nashville area, nationally and internationally in areas such as construction and leadership training.
UPCOMING EVENTS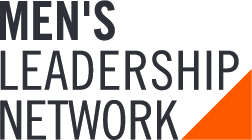 The Men's Leadership Network helps men lead well at home, at our workplaces and in our communities for Christ. We are a resource for men who seek spiritual leadership principles so that they live and lead differently in all aspects of their lives. This initiative is not just about reaching but equipping multipliers for Christ.