FOLLOW US ON SOCIAL
Follow us on Facebook and Instagram @rhwomen for the latest happenings with RH Women!
UPCOMING EVENTS
WOMEN'S CONNECT
SATURDAY, FEBRUARY 22 | 11 AM | PADDYWAX CANDLE BAR | 2934 Sidco Dr. #140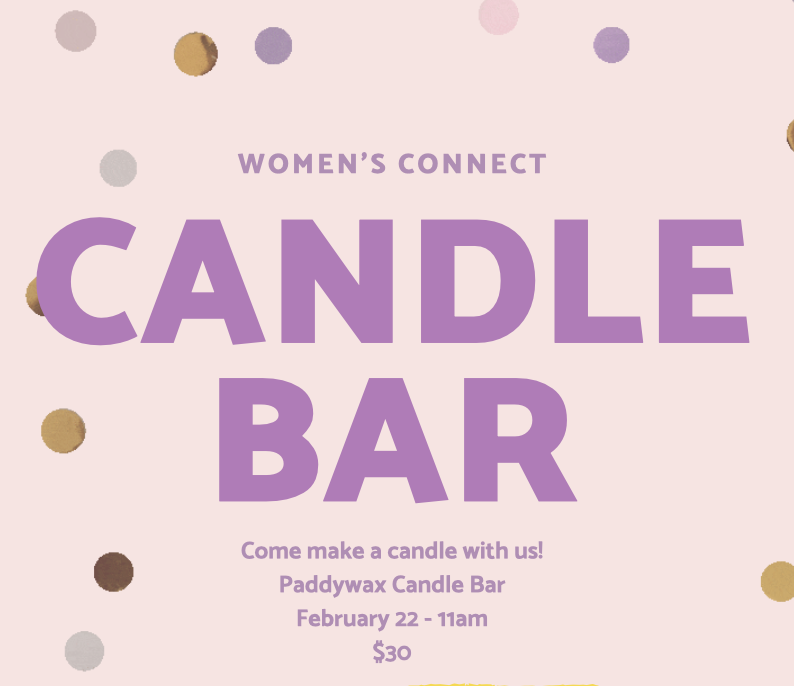 Come join our next Women's Connect on February 22nd! We will meet at the Candle Bar in Berry Hill. Come make a candle with us, meet and connect with women from the church, and be ready to have a ton of fun! Cost is $30.
If you have any questions contact Sam Piland.