A New Season of Classes
Here at Rolling Hills, we like to learn and grow together with a community that seeks to deepen their faith, broaden their understanding of God, develop discipleship in a specific area of life and are looking to find love and support within the body of Christ.
Here you will find a list of upcoming classes and programs that will be sure to challenge and inspire you to keep living for Christ and His glory.
To quickly find what you are looking for, select a group.
Co-Ed Study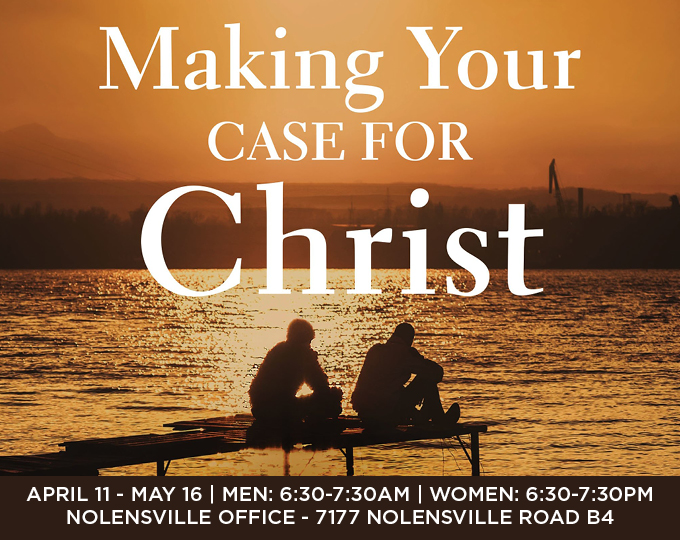 MAKING YOUR CASE FOR CHRIST
THURSDAYS | APRIL 11-MAY 16
MEN | 6:30-7:30AM
WOMEN | 6:30-7:30PM
NOLENSVILLE OFFICE - 7177 NOLENSVILLE ROAD B4

In his bestselling book The Case for Christ, Lee Strobel retraced his spiritual journey from atheism to faith by showing how the evidence he obtained from experts in the field of history, archaeology, and ancient manuscripts led him to the verdict that Jesus truly was the Son of God.
Now, in this six-week training course, Lee and coauthor Mark Mittelberg will equip you with practical tools to equip you to articulate this same message to your unsaved friends and present evidence that backs up Jesus' claims and credentials.
As you go through the course, you will discover how to:
Help your unsaved friends and family members open up to consider the case for Christ
Describe your own personal journey with Christ and how it has impacted you
Share with confidence about the biblical record of Christ—that Jesus was real
Present the evidence for the resurrection of Christ—that Jesus died and was raised to life
Explain the central message of Christ in an authentic and compelling way
Help your unsaved friends and family members respond to the truth of Jesus
Sessions include:
Helping Friends Consider the Case for Christ
Describing Your Own Journey with Christ
Backing Up the Biblical Record of Christ
Presenting Evidence for the Resurrection of Christ
Explaining the Central Message of Christ
Encouraging Friends to Follow Christ
A participant guide will be available for $5.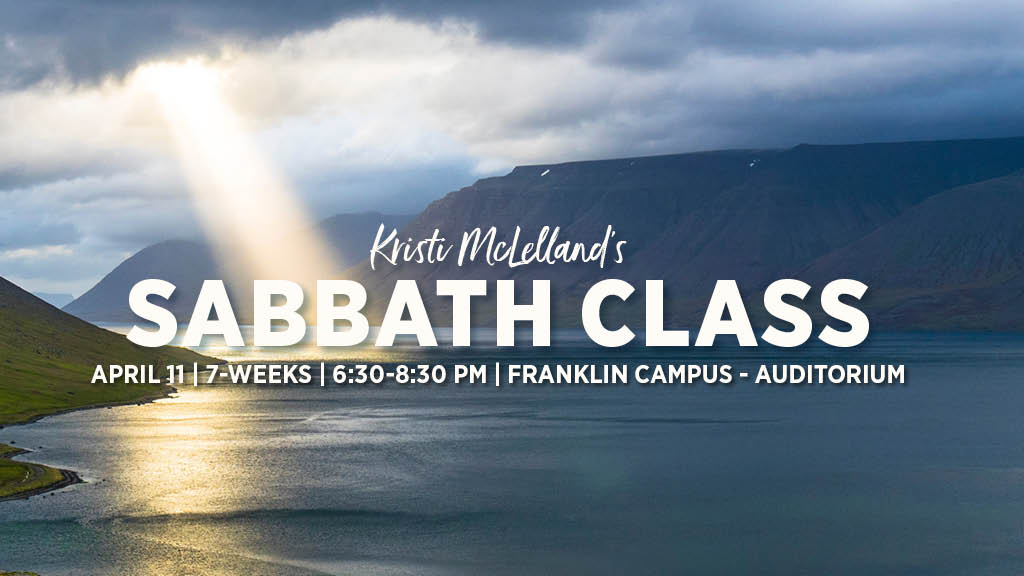 SABBATH CLASS
THURSDAYS | APRIL 11-MAY 23 | 6:30-8:30 PM | FRANKLIN CAMPUS - AUDITORIUM
When was the last time you truly took a sabbath? Join us beginning April 11, for Kristi McLellan's 7-week Sabbath Class.
Kristi McLelland is a speaker, teacher, and professor at Williamson College. Since completing her Masters in Christian Education at Dallas Theological Seminary, she has dedicated her life to teaching people how to study the Bible for themselves, teaching, preaching, discipleship, writing about how God is better than we ever knew by teaching the Bible through a Middle Eastern lens.
Her teaching focuses heavily on the idea that believers need to be postured to receive what God is saying and the best way to experience scripture is communally. Kristi teaches about the goodness of God, experienced through table fellowship, practicing hospitality and collaborative wisdom.
Childcare is available upon reservation. $10 per child for the entire series with a family max of $30.
Other Classes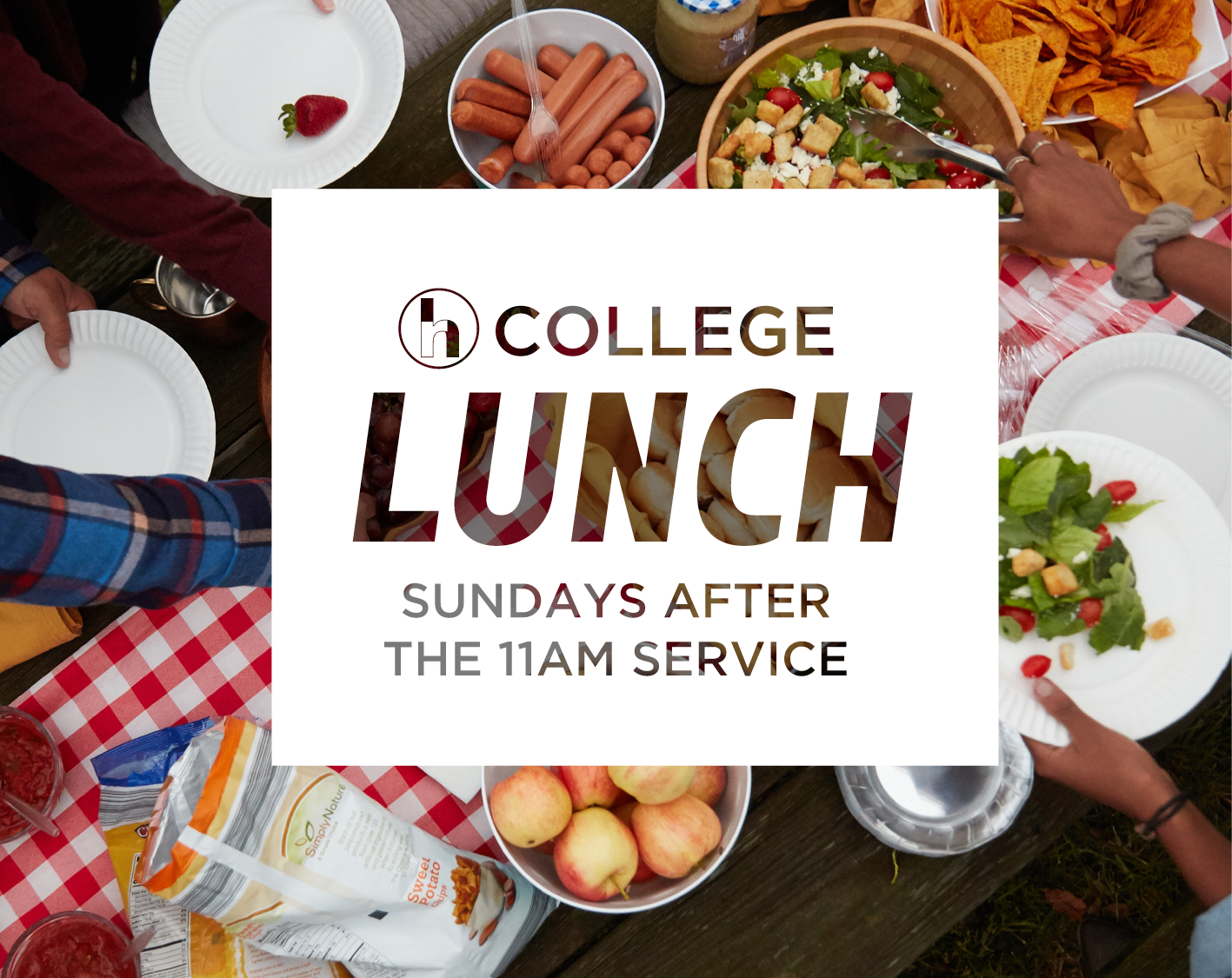 College Lunch
EVERY SUNDAY
FRANKLIN CAMPUS | AFTER THE 11AM SERVICE
BELMONT HEIGHTS | AFTER CHURCH
College Lunch happens every Sunday and gives an opportunity for college students to share a meal, connect in meaningful relationships, and challenge each other in what it means to walk out their faith in this season of life.
For more information contact Emilee Townes.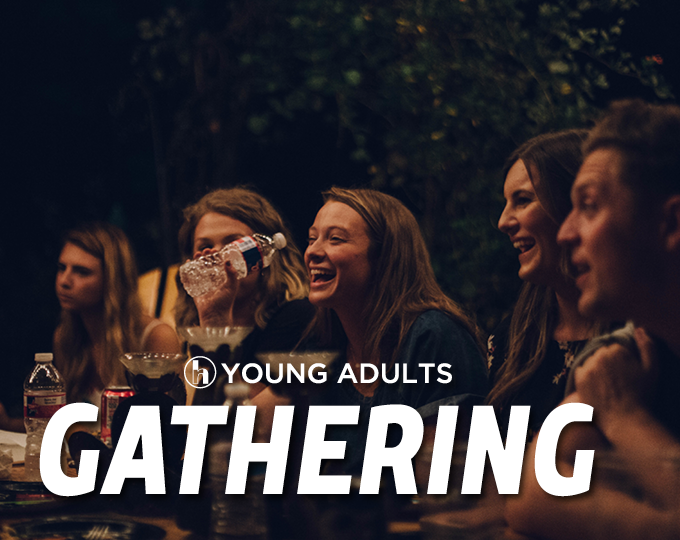 Young adult Gathering
1ST & 3RD THURSDAY OF THE MONTH | 6-8PM
Location: TBD
Topic: Crossroads of Life and Faith
For more information please contact
T. Lusk
.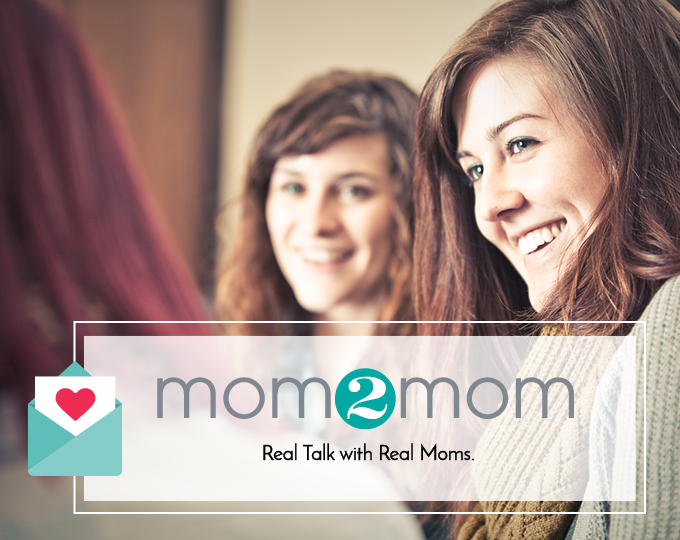 Mom2mom
TUESDAY AFTERNOONS 12-2PM (NO CHILDCARE)
WEDNESDAY MORNINGS 9:30-11:30AM
WEDNESDAY NIGHTS 6-7:30PM
If you're looking for Bible-based parenting principles, looking for connection, or simply looking for assurance that you're not alone in this endeavor, Titus 2 gives us a framework and a model to follow. This ministry follows the Williamson County School calendar and will meet from January through April. $35 materials fee for the second semester.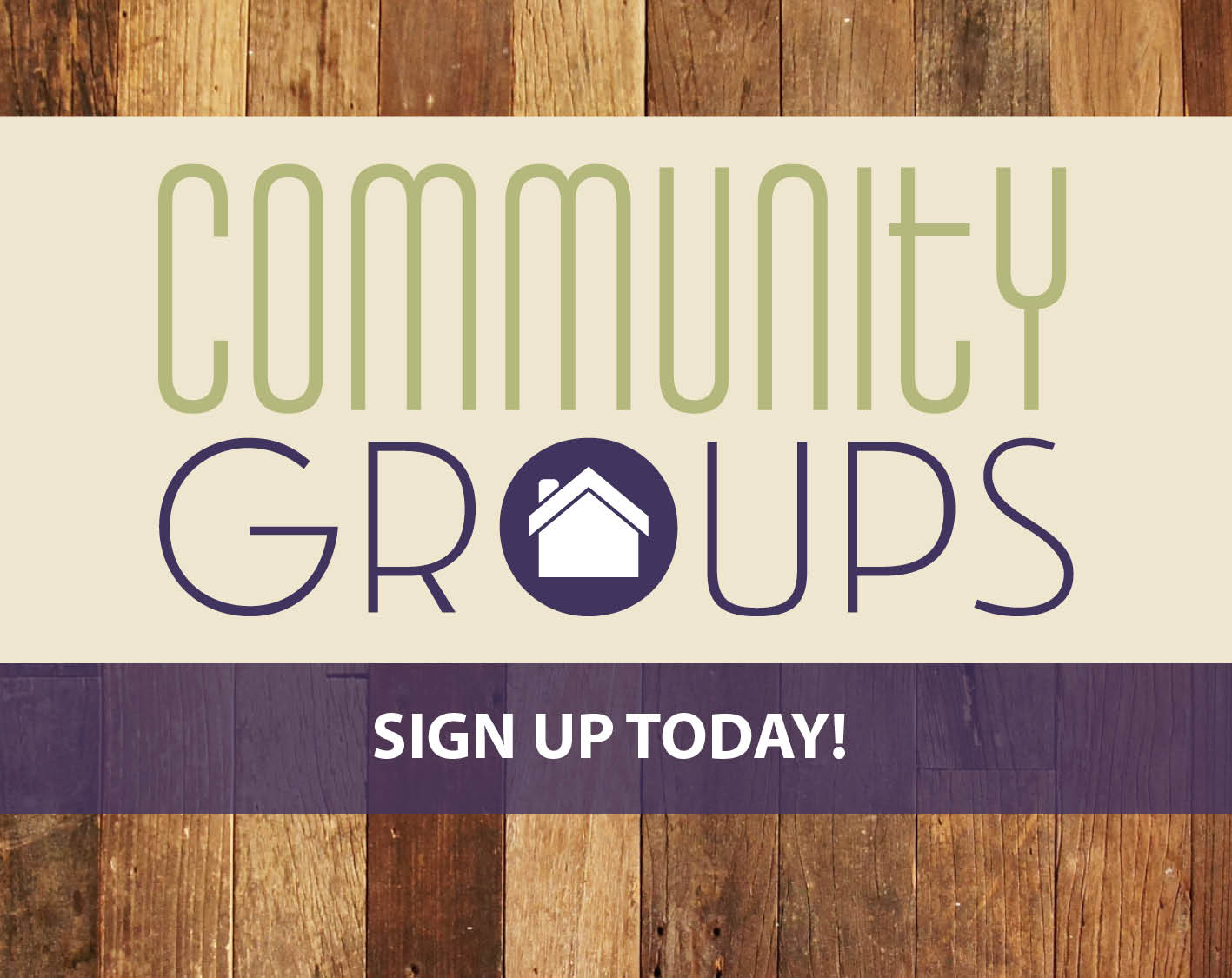 Community groups
If you want to grow in your relationship with Jesus, you need to have intentional relationships with people who have the same goal—and a Community Group is the ideal place for that. In a Community Group, ten to twelve adults meet regularly for a year or more to pursue spiritual growth and healthy relationships. You'll be encouraged to live out the truths you discover in the Bible as you encourage others to do the same. Groups meet at various times throughout the week. We even help with childcare reimbursement.
If you have any questions or would like to find a group please contact David Curtis.