STARTS JANUARY 12
7-Weeks | 6-7:30 PM
1810 Columbia Ave, Franklin, TN 37064
We are excited to announce we are offering short-term (seven-weeks) discipleship classes for adults starting January 12! During these seven weeks, there will be childcare for preschool and programming for kids, middle school, and high school.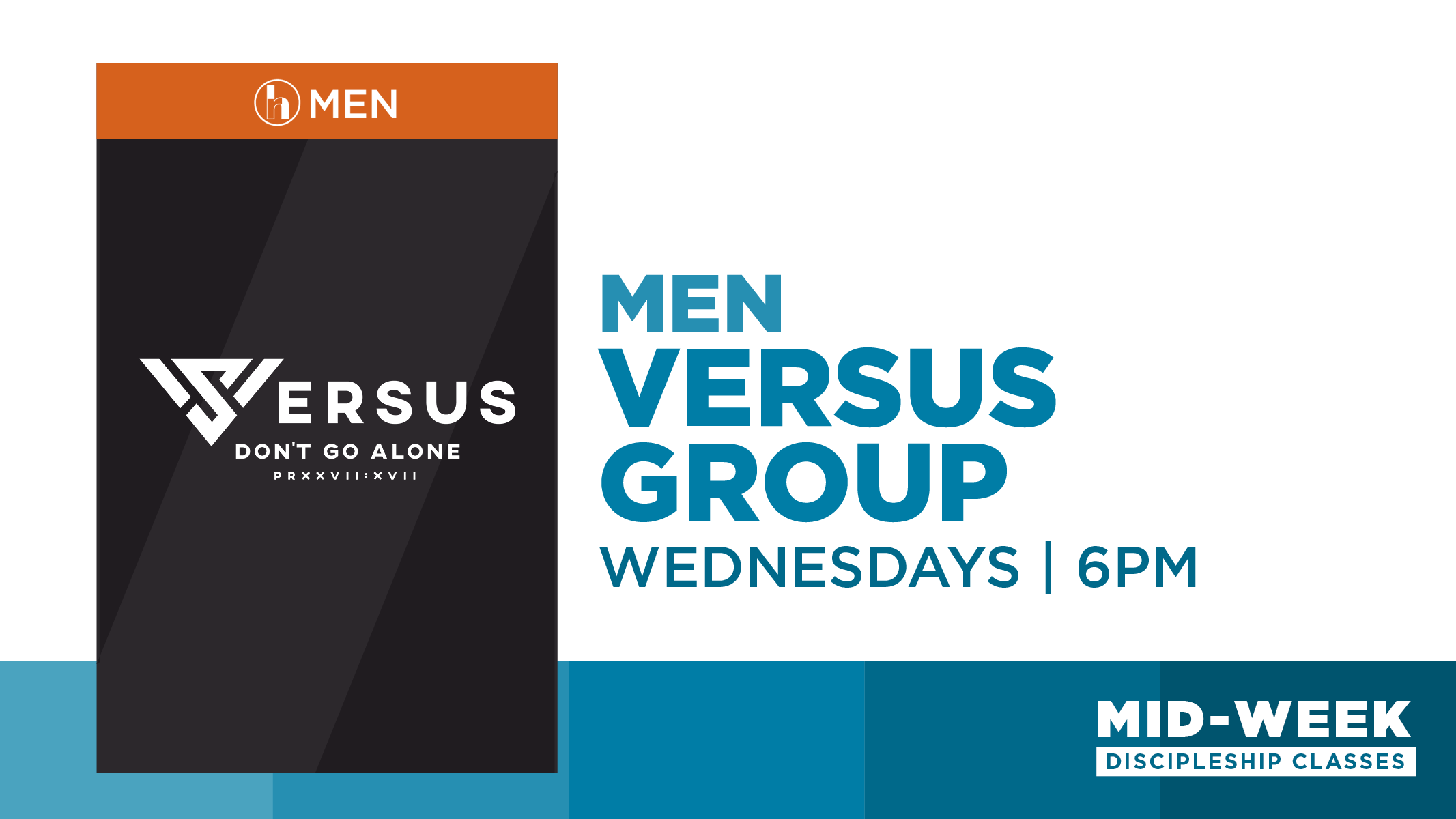 MEN
VERSUS GROUP
7-Weeks
Leader: Jason Hitchings
Proverbs 27:17 says, "As iron sharpens iron, so one man sharpens another." Our prayer is that this Versus curriculum will serve as a 5-week journey of you being sharpened by God's Word and your small group of men who are embarking on this journey with you.
Each week's curriculum consists of a short video, from men just like you, who are meeting together and talking through key issues men face, a brief written study guide with supporting scripture that dives deeper into the weeks topic, discussion questions that you can talk through when you meet, and a Bible reading plan to walk through each day. We've designed the curriculum as a mobile-friendly interactive PDF to make it easy to access the content whenever and wherever you are. Everyone in your group should have the curriculum, watch the videos, and read the questions before each meeting.
---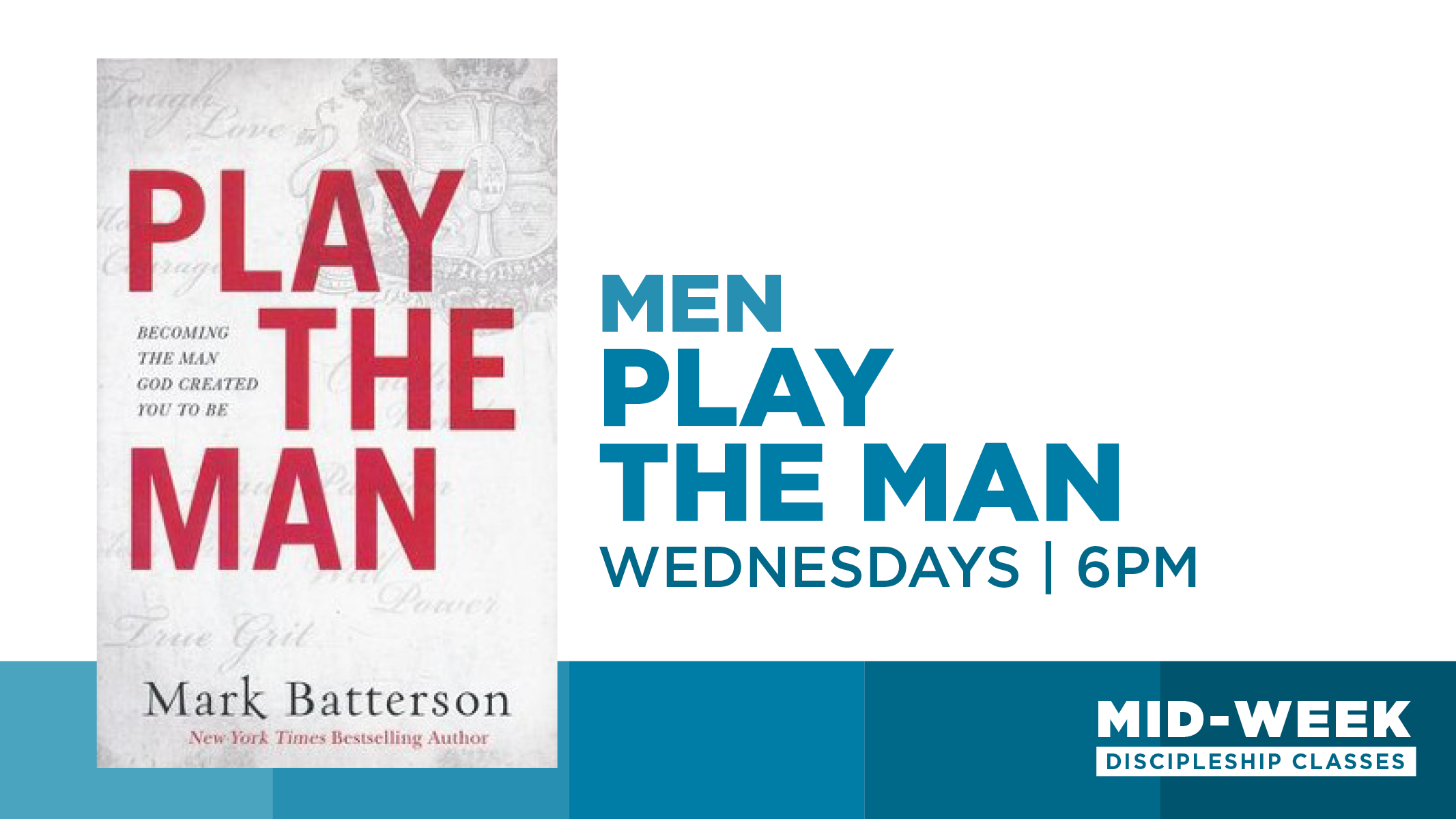 MEN
PLAY THE MAN
6-Weeks
Leader: Brad Dennis
Specifically For: Dads of 8th & 9th grade guys, and their sons
Somewhere along the way, our culture lost its definition of manhood, leaving generations of men and men-to-be confused about their roles, responsibilities, relationships, and the reason God made them men. Join us as we walk through Mark Batterson's book Play The Man in a 6-week study. In this inspiring call to something greater, Batterson helps men understand what it means to be a man of God by unveiling seven virtues of manhood. History will be coupled with practical ideas about how to disciple the next generation of men who will put God first, family second, and career third.
---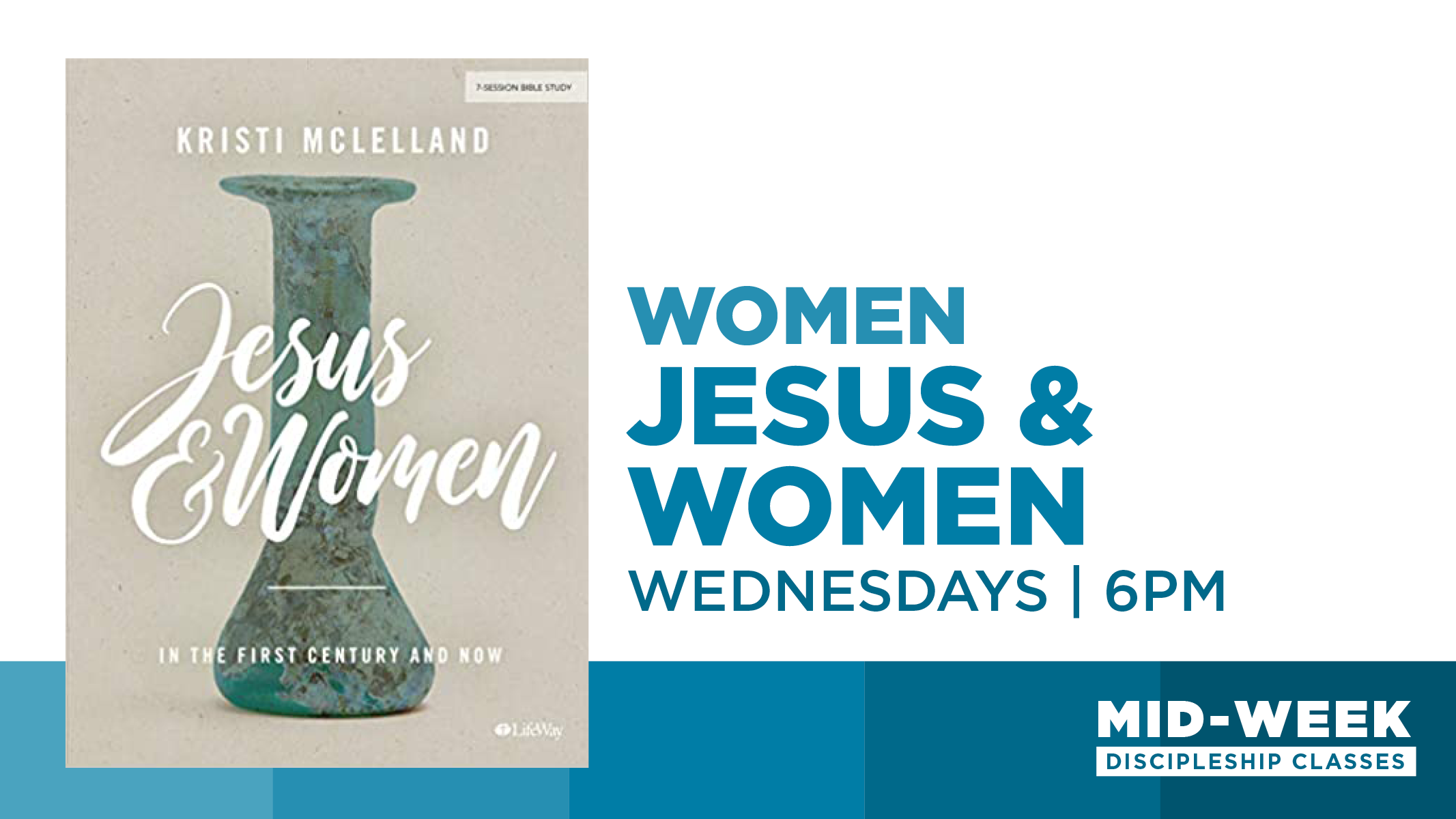 WOMEN
The Gathering PM
Jesus and Women by Kristi McLelland
7-weeks
Leader: Various
Imagine walking the dusty roads of Galilee with Jesus of Nazareth—braving jostling crowds just to touch the edge of His cloak and hear Him say, "Take heart, daughter, your faith has healed you."

Those words, once meant to comfort a hurting woman's soul thousands of years ago, were also meant for you.

Join biblical culturalist Kristi McLelland on those dusty roads as she transports you back to Jesus' world, following in the footsteps of the women who came face-to-face with the Living God. Over 7 sessions, examine the historical and cultural climate of first-century Middle Eastern society to not only understand Jesus more deeply but to fuel your worship of Him today.


(There will be a Spring Semester of classes as well that will be March 23-May 4)