Community Groups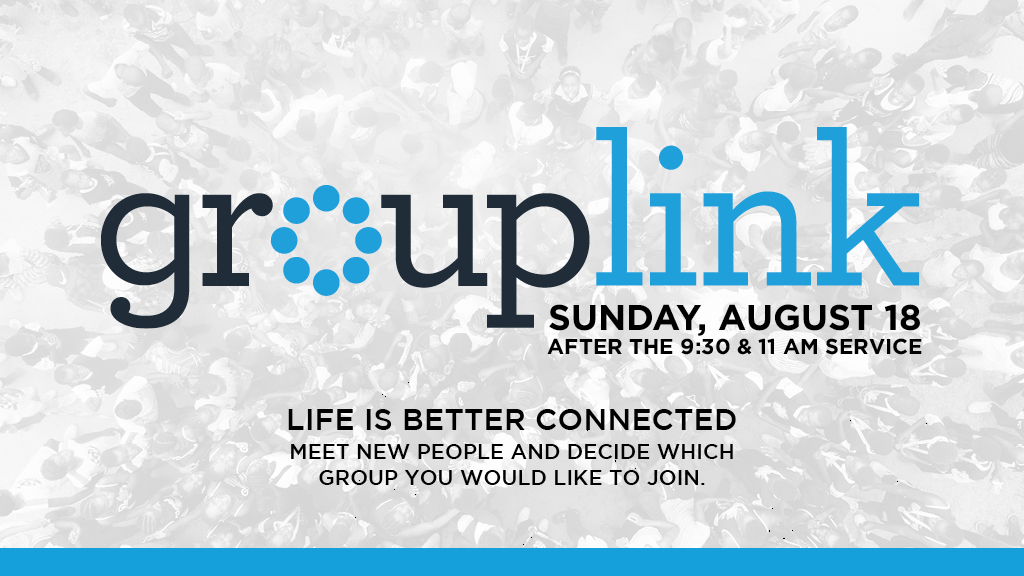 Ready to find people you like spending time with who also make you better? We can help you find a group that's right for you. Groups include eight to twelve adults who gather and discuss both real life and practical faith. Groups are one of the two things we strongly encourage you to do to make a big church feel smaller.
Serving
is the other one!
Join us on Sunday, August 18, after our services for GroupLink. During this time our group leaders will be present and you will have the opportunity learn about our Community Group options. We know face-to-face is important in making connections, so we encourage you come if at all possible.

Unable to make GroupLink? If you are unable to make GroupLink on August 18, we will certainly help you connect to a group. Complete this form and our team will be happy to help!
Click here for FAQs about our Community Groups.

*Childcare Reimbursement: To help parents with children participate in Community Groups, RHCC will reimburse at a set rate each week they utilize childcare in order to attend a group. RHCC only reimburses parents; it does not select, hire or pay babysitters and does not provide IRS Form 1099 to either parents or babysitters. (The 2019-2020 rate is $20 a week for sitters hired by individual families and $24 a week for groups who do group on-site childcare.)


Parents must be attending a group registered with RHCC to be eligible, and reimbursement requests must be made within 30 days of the group meeting. Reimbursement is made at RHCC's sole discretion and may be discontinued at any time.