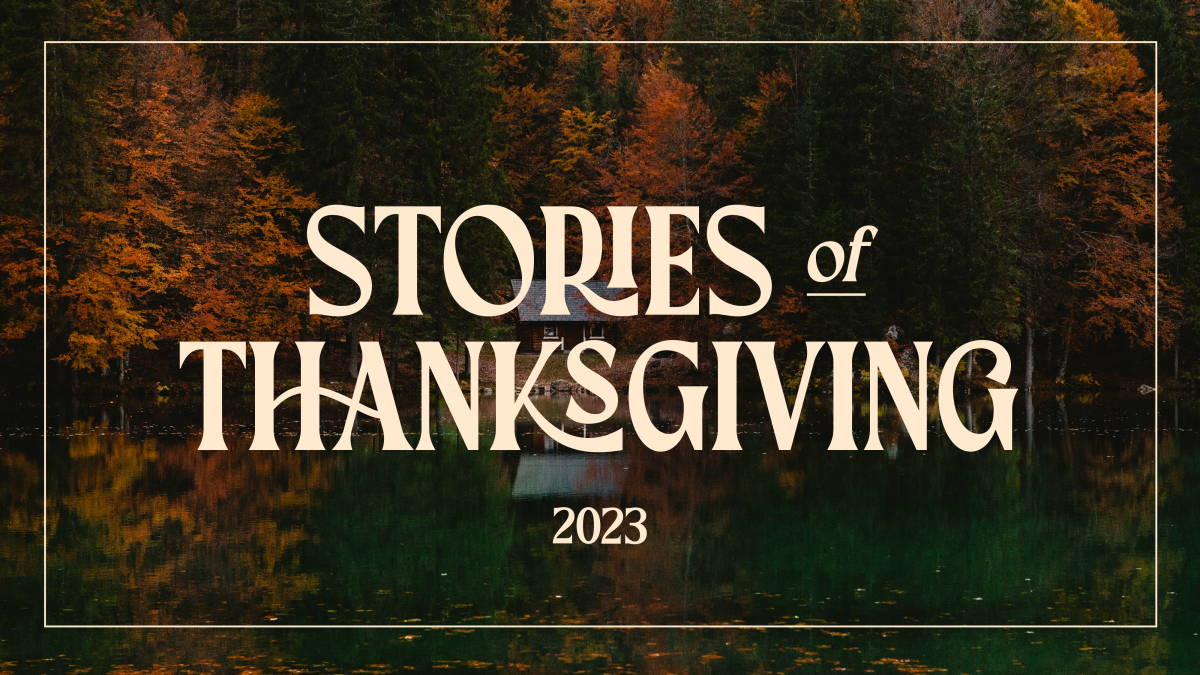 Series Home
Sermon Archive
Sermon Info
Summary
We all have so much for which to be thankful. Just think about it. Seriously! In the midst of all the family, food, and football, take some time this week to truly be thankful. Regardless of your circumstances, gratitude is a matter of the heart. We can all be thankful for salvation we have in Christ. We are loved – you are loved. Thank God for His Gift of Grace in His Son, Jesus, and the blessings He lavishes on us with family, church, friends, and so much more. May we always be a "Thanksgiving" people because of Jesus!
Content
Shout for joy to the Lord, all the earth. Worship the Lord with gladness;
come before Him with joyful songs. Know that the Lord is God.
It is He who made us, and we are His; we are His people,
the sheep of His pasture. Enter His gates with thanksgiving and
His courts with praise; give thanks to Him and praise His name.
For the Lord is good and His love endures forever;
His faithfulness continues through all generations.
Psalm 100
What are you thankful for today?
Take some time to write down the things that you are thankful for.





Rejoice always, pray continually, give thanks in all circumstances; for this is God's will for you in Christ Jesus. 1 Thessalonians 5:16-18