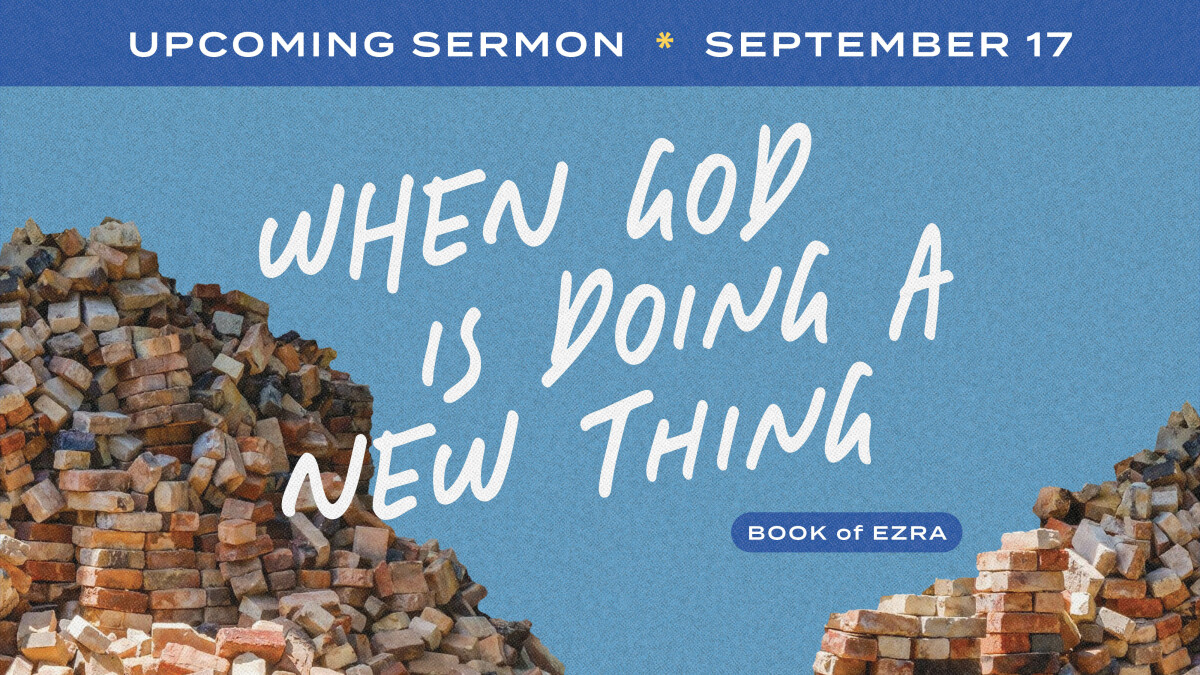 Series Home
Sermon Archive
Sermon Info
Summary
God is always working! God is always doing a new thing! Do you take the time to see it and position yourself in a place to be used by Him? So many stories in the Bible, including the book of Ezra, don't end tied up in a nice, neat package. Rather, these God-ordained moments and snapshots show us the need to continue placing our hope in Him, and they renew our passion to expect and anticipate more and more what He is doing. These stories also make us look forward with great joy to the day when He will call us all home to be with Him! Thank you, God, for the incredible stories you are writing! We can't wait to see what you have in store for us next!
Content
We can rest confident in God's Word.

We can understand our calling from God's Word.

We can expect conflict when we follow God's Word.

We can experience revival when we commit ourselves to God's Word.