The RHCC Staff team at Franklin is made of some amazing people who love the Lord, love to serve and love to use the gifts and talents God has given them for Rolling Hills Community Church.
Meet the staff teams from our regional campuses: Nolensville NASHVILLE
Want to join this awesome team? Find current openings on our employment page
Filter By: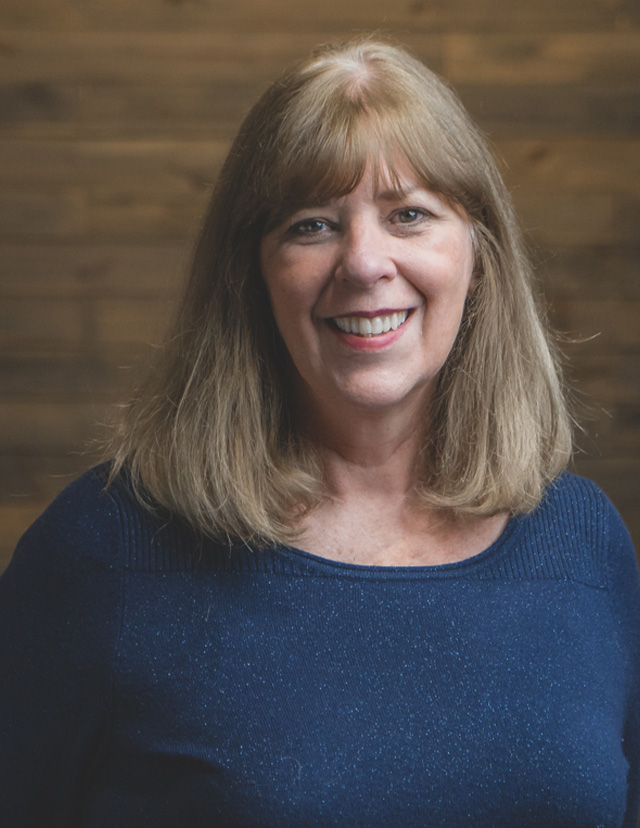 Encouraging Others Daily
Seeing God move in the hearts and lives of those who are seeking His healing and strength is what I love most about my job.
From Hyde Park, NY to the rolling hills of Tennessee, I have enjoyed mentoring and encouraging others along in their journey.
I attended and graduated from Mercer University with a BA in Psychology and Education, the University of Colorado with an MA in Counseling and Education, Denver Seminary with a degree in Christian Leadership and Liberty Theological Seminary with a Doctor Of Ministry - Counseling.
My husband Tim and I have four grown children: Sean who is married to Christina, Kelly who is married to Jessica, Erin who is married to Will Simmons and Jessica. We love our kids and Jessica's sweet cat, Secret, who keeps me company when Tim is traveling.