The RHCC Staff team at Franklin is made of some amazing people who love the Lord, love to serve and love to use the gifts and talents God has given them for Rolling Hills Community Church.
Meet the staff teams from our regional campuses: Nolensville Belmont Heights
Want to join this awesome team? Find current openings on our employment page
Filter By: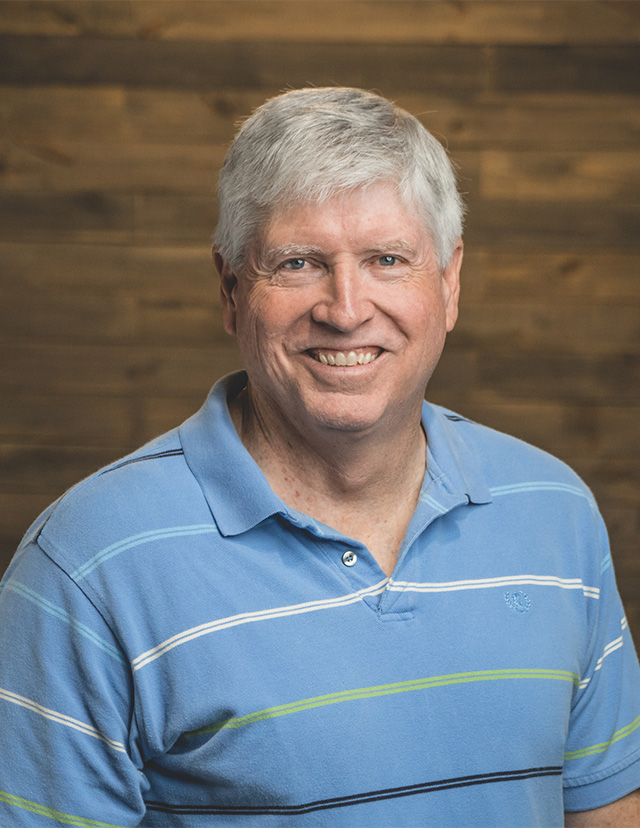 Reaching The World For Christ
Steve began working for Rolling Hills as its Minister of International Missions in August of 2007 and lives in Thompson's Station. His professional career includes 10 years as a Youth Minister and 17 years in the service of Baptist Children's Home Ministries and Children's Emergency Relief International.
Steve grew up in Richardson, Texas where he married his high school sweetheart, Vicki. He received a Bachelor's of Business degree from Dallas Baptist College in 1975, a Master of Divinity degree from Southwestern Baptist Theological Seminary in 1980 and a Master of Counseling degree from St. Mary's University in 1993. Along the way, two sons - Ryan and Shawn - were born and the Davises now have two grandchildren - Brooke and Tyler, all residing in Texas. A neurotic but lovable Shih-poo, Baxter, is the family dog.
"I have the best job in the world," says Steve. "Working on behalf of orphaned and destitute children around the world was never anything I would have aspired to, but God radically changed my heart's desire about all that. I've been privileged beyond anything I could have imagined to have served our Lord in Mexico, Russia, Romania, Ecuador, Haiti, Bangladesh, India, and Brazil, as well as helping with the care of the children coming out of the Branch Davidian tragedy of 1993 in Waco, Texas and many of the special needs evacuees from the Katrina/Rita hurricanes in 2005. But my greatest calling in life has been helping to develop Justice & Mercy International's programming for orphaned, abandoned and poor children in Moldova. It's as amazing to me to see what God has done in spite of me as He has done with and for me!"