Women's Summer Study | Daytime
Every Wednesday, from 05/30/2018 to 07/18/2018, 10:00 AM - 11:30 AM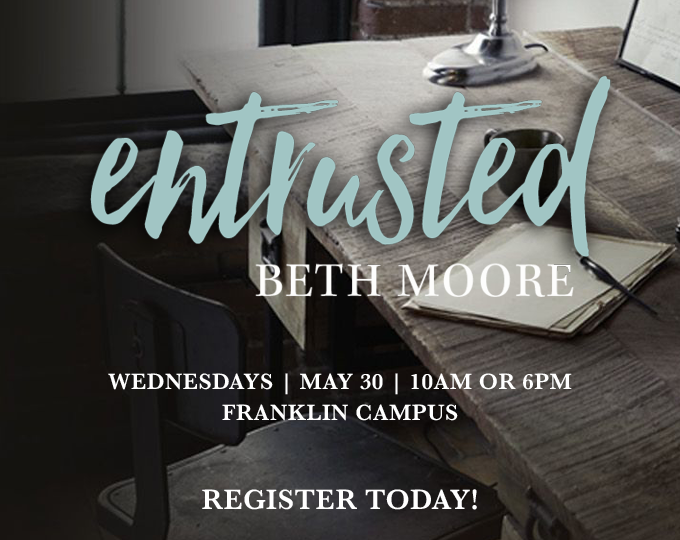 Wednesdays | May 30 | 10AM or 6PM | Franklin Campus
Contact Lele Griesheimer.
Beth Moore's Entrusted will be our summer study beginning May 30. In this 6-session Bible study, Beth will encourage you to guard what God has entrusted to you, further His kingdom by sharing Christ with others, and pour into future generations just as Paul once mentored Timothy.