FOLLOW US ON SOCIAL
Follow us on Facebook and Instagram @rhwomen for the latest happenings with RH Women!
Let's Pray
The first Saturday of each month all women are invited to gather to pray from 8-9am at the home of Tami Webb. We will start promptly, stick to the task, not linger and visit, but simply pray. Women only. Maybe you need prayer. Come. Maybe you have the gift of intercession. Come. Maybe you've never done this and it's intimidating, but you'd like to try. Come. Contact Tami, , for questions and/or location information.
Book of James Bible Study
TUESDAYS | MAY 28-JUNE 25 | 10-11:30 AM
No matter if you are a beginner or an expert at studying the Bible, this study is for you! While walking through the book of James we will learn different tools to study the bible.
For location or more information please contact Lele Griesheimer.
Seamless Bible Study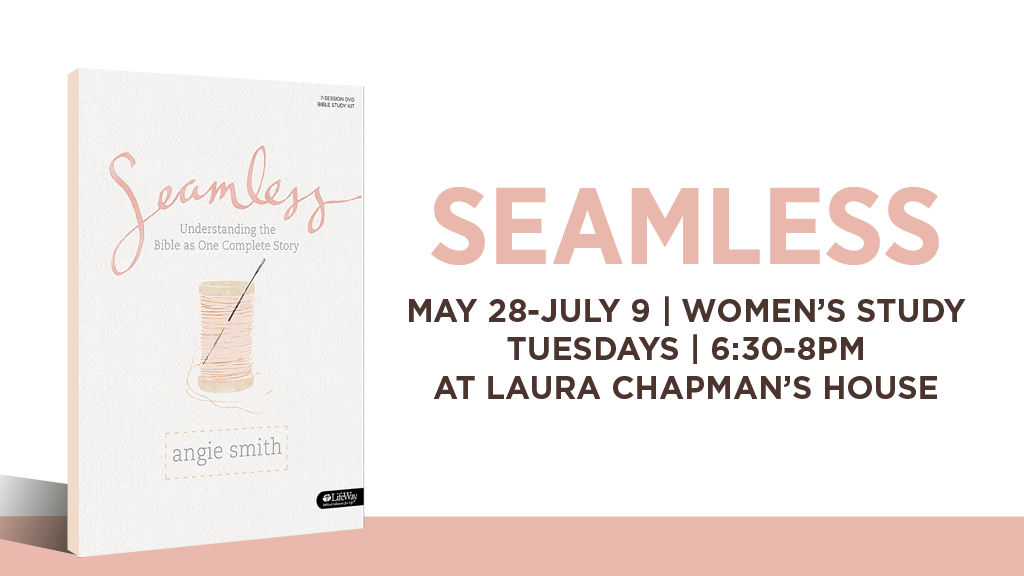 TUESDAYS | MAY 28-JULY 9 | 6:30-8PM
In 7 sessions, Seamless covers the people, places, and promises of the Bible, tying them together into the greater story of Scripture. Whether you've grown up hearing Bible stories or you're exploring Scripture for the first time, the full story of the Bible can be overwhelming.
Experience the Bible as a whole as you gain clarity and confidence in your understanding of Scripture. Discover a biblical context that reshapes and brings to life stories from the Old and New Testaments.
Each week is accompanied by maps, general Bible facts, and word studies.
For location and details please contact Laura Chapman.
Mom2Mom | 2018-19 Registration Now Open
Whether you are the mom to a newborn, in the throes of raising teens or striving to be a godly grandmother, Mom2Mom has a place for you.
The privilege and responsibility of influencing these next generations is something we highly value, as we know the influence of "mom" and "grandmother" is great!
If you're looking for Bible-based parenting principles, looking for a connection, or simply looking for assurance that you're not alone in this endeavor, Titus 2 gives us a framework and a model to follow. Through various study options such as parenting studies, Bible studies, or book studies coupled with large-group time along with small-group time, we will lock arms together. The "older" women with the "younger" women, and the grandmothers with one another, we'll share this journey together.
There is joy in the journey!
January Registration is Open. Groups resume the week of January 6. It is also a great time to join for the second half of the year. There is a $35 registration fee for materials for the winter/spring semester which will end in early May. Preschool childcare is available for an additional reduced cost. To join a group, please contact the leader listed.
ONE TUESDAY OPTION
Daytime
Noon-2PM | Main Street | Ministry Leader Charlotte Kenney
Please note childcare is not available for the Tuesday Mom2Mom option
TWO WEDNESDAY OPTIONS
Daytime
9:30-11:30AM | Main Street | Ministry Leader Saundria Keck
Evening
6-7:30PM | Treehouse | Ministry Leader Lori Campbell