Intro to Christian Theology
Every Wednesday, from 08/15/2018 to 09/05/2018, 6:00 PM - 7:00 PM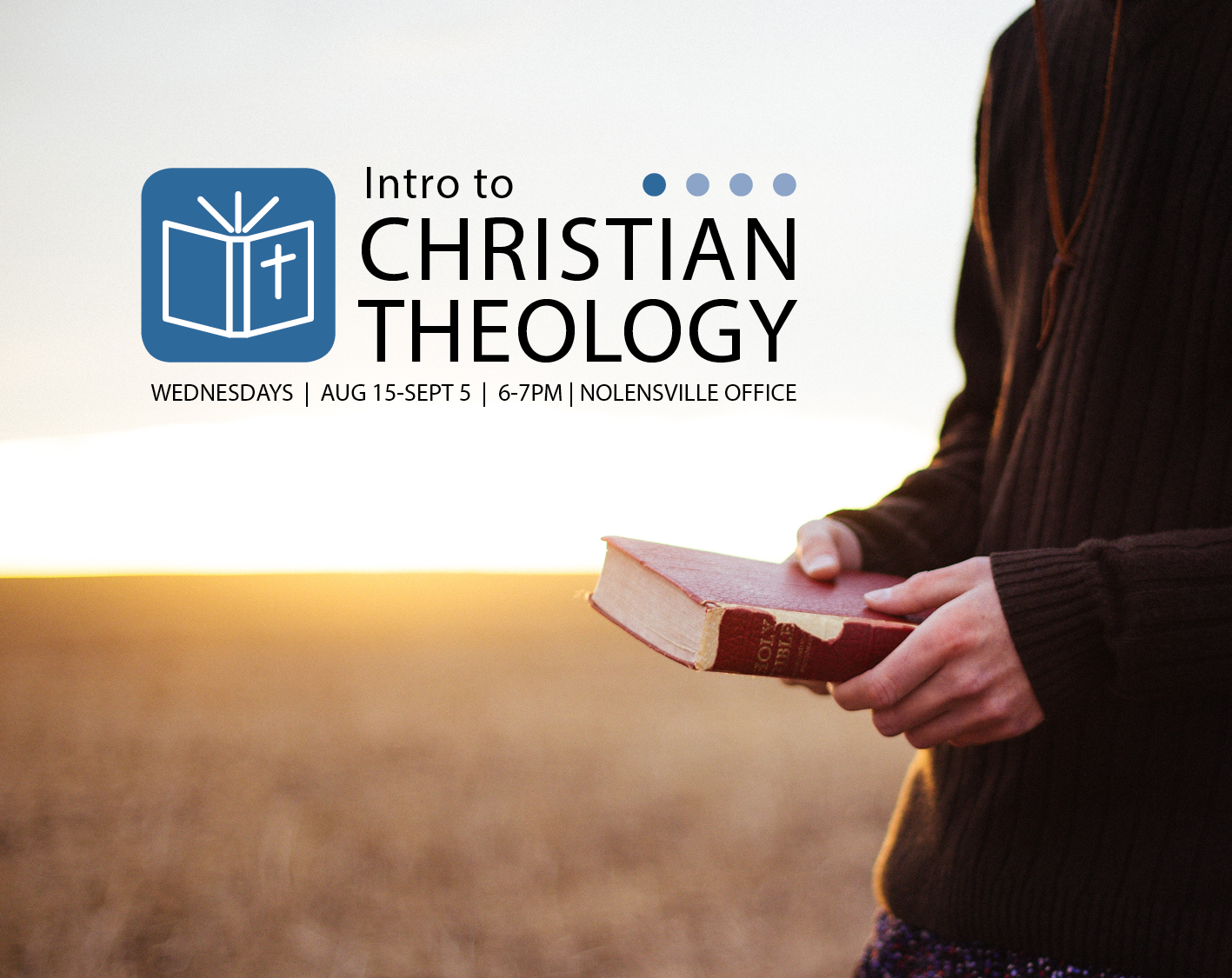 Theology is for theologians and seminarians, right? Can't I love God and fulfill my purpose as a Christ-follower minus the big words? YES. But, can diving deeper into things like systematic theology help shape my understanding of God and His word and strengthen my connection to Him? Also, YES!
We are beginning a 4-part theology overview course. Each part is 4 weeks starting with this installment of Intro to Christian Theology Part One. We'll cover broad theological terms and approaches and discover that ultimately, with or without proper study, everyone of us is a theologian.
Contact David Curtis for more information.