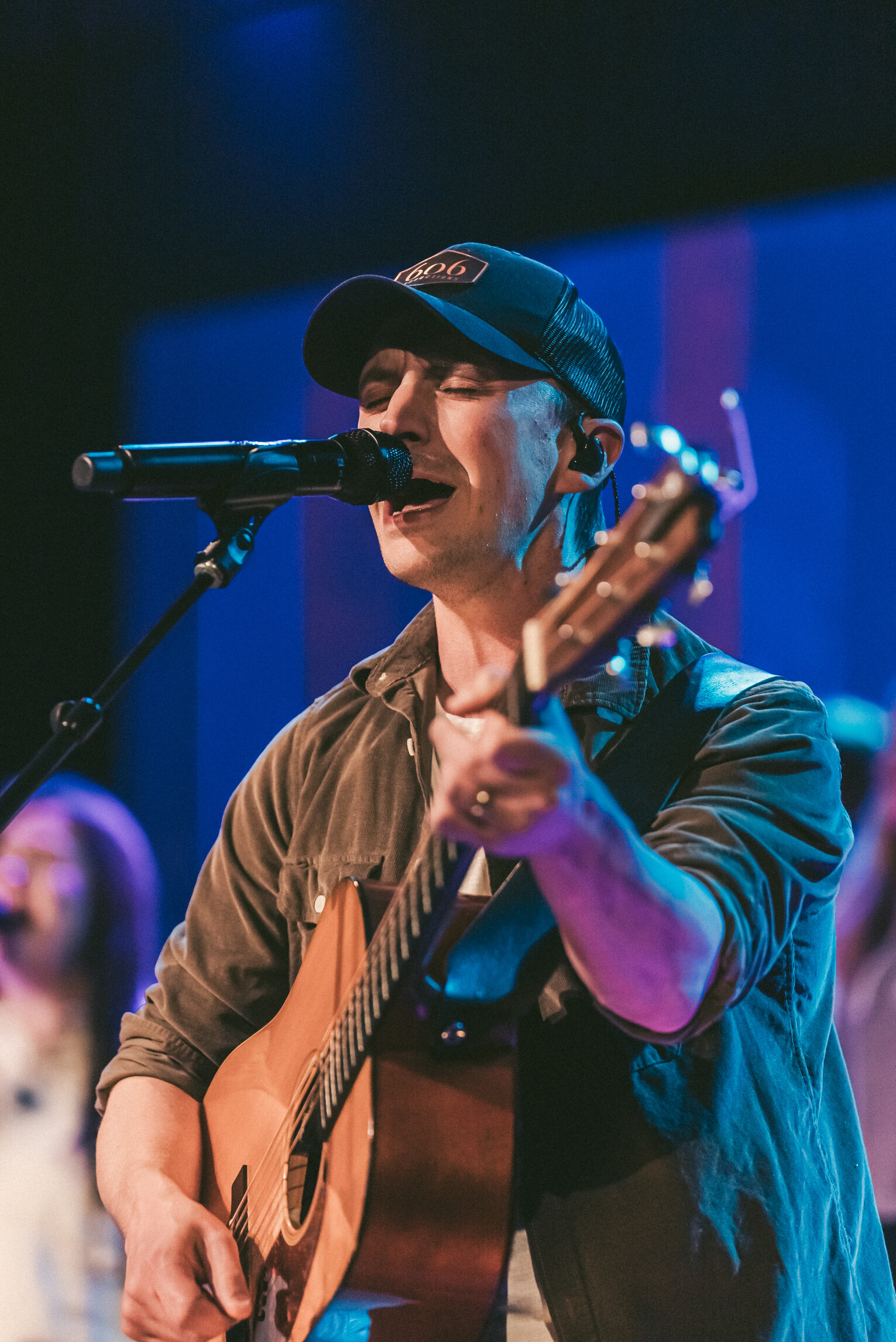 TRAINING. EQUIPPING. DEVELOPING.
THE NEXT GENERATION OF WORSHIP LEADERS
We feel strongly that there is no better place to grow as a musician and worshipper than Nashville, Tennessee... Music City! Whether it's the pursuit of worship pastoring, leading or writing worship music, or serving on a production or tech team, Rolling Hills Worship Institute faculty will help prepare students for a career in Worship Arts.
We have designed this program to equip students to be job-ready. It will provide education and practical hands-on training that will help prepare students for service in church ministry. We believe every church community has a God-given voice, and our instructors, who are active worship pastors and leaders, songwriters, producers, technicians, and industry professionals, will coach and mentor students to help them discover their contribution to church ministry.
If you have any questions please contact our Creative Project Manager, Kyndal Kearns.
Rolling Hills Worship Institute is now accepting applications for the following tracks:
1. Spring Interns
17 WEEKS

Spring Term: January 9, 2023-May 1, 2023
APPLICATION DEADLINE: DECEMBER 19, 2022
APPLY
2. Summer Interns
10 WEEKS

2023: May 15, 2023 - July 24, 2023
APPLICATION DEADLINE: APRIL 24, 2023
APPLY
---
Ministry Areas
If you are exploring a calling to ministry or looking for a place to serve and develop your leadership and gifting, there are a variety of Ministry Tracks for you to consider.
Leadership - Learning to lead in worship. Leaders lead.
Discipleship - Being a worship-leading disciple. Worship leaders teach what they sing – what are we teaching?
Leading Authentic & Passionate Worship - The nuts and bolts of designing and executing a worship service week after week.
Tech in the Church - Using modern technology in church.
Worship Songwriting - Learning to write songs your church will sing. Inspiring your congregation with new songs. Supporting your teaching pastor's sermons with music to help communicate the weekly message in unity.
Survey of Christian Music Business 101 - A broad-brush stroke of creating IPs, songwriting copyright, artist management, digital marketing, and more.
These tracks will work in tandem with lab exercises. The tracks will follow the Leadership Pipeline intern schedule – 10-15 hours for summer interns or 15-20 hours for spring interns.