PRAYER CARE GROUPS COUNSELING WEDDINGS
FUNERALS & MEMORIALS ADOPTION ASSISTANCE Ramsey+
---

PRAYER
God responds to prayer with power and love. He invites us to bring our requests to him. If you have a need for which you would like prayer, we would love to pray for or with you.
In addition to our staff team, we have two Servant Leadership Teams called our A6 and C3 teams who are always available and willing to pray with and for you. You can learn more about these teams here.
---

CARE GROUPS
Short-term Care Groups provide a safe place for you to find Christ-centered community, hope, life application, encouragement, and healing in the midst of trials and suffering. For additional information, please contact Care and Connections Pastor Laura Chapman.
GriefShare (13-Weeks)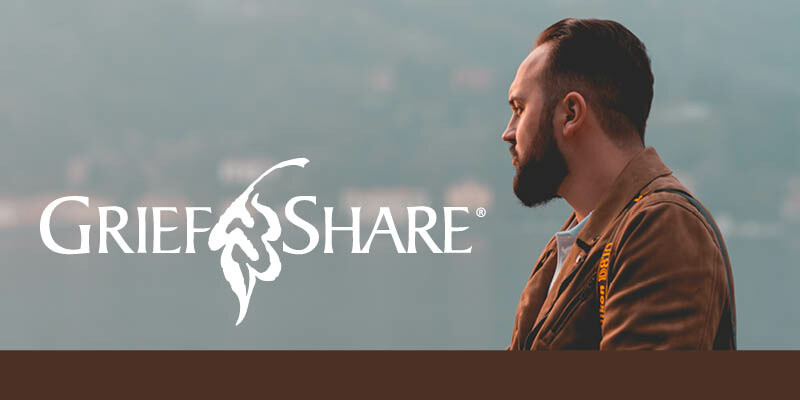 Hope, help, and healing after the loss of a loved one.
GriefShare is a friendly, caring group of people who will walk alongside you through one of life's most difficult experiences. You don't have to go through the grieving process alone.
GriefShare seminars and support groups are led by people who understand what you are going through and want to help. You'll gain access to valuable GriefShare resources to help you recover from your loss and look forward to rebuilding your life.
DivorceCare (13-Weeks)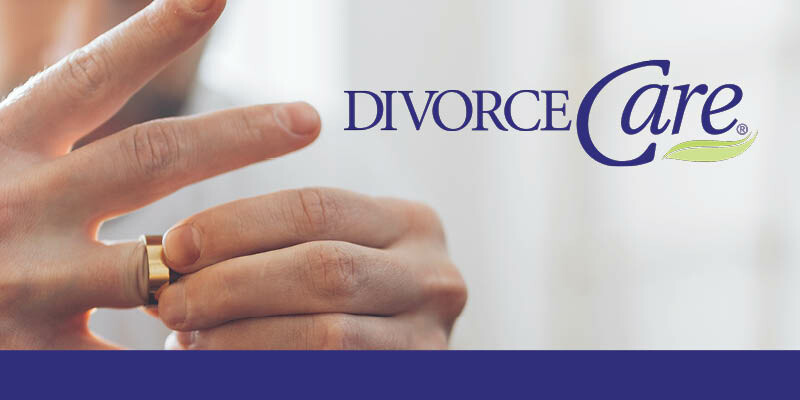 Hope, help, and healing for the hurt of separation and divorce.
Designed for those who are separated or divorced, this is a support group/seminar to help you heal from the hurt. It's a warm friendly environment led by people who know what you are going through. $25 fee for class materials.
Ramsey+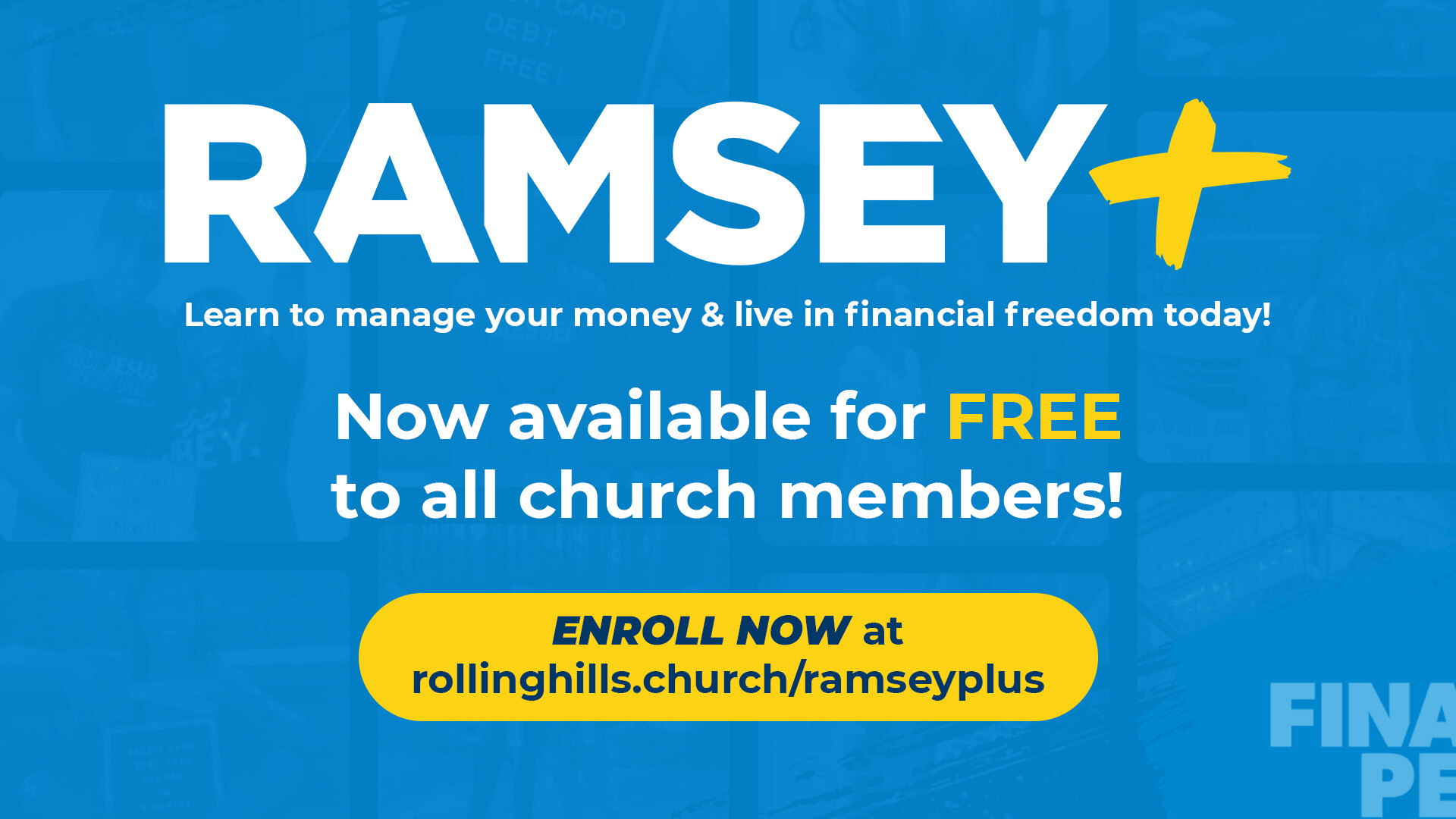 Rolling Hills has offered Financial Peace University (FPU) for many years. God cares about what we do with money because He cares about every aspect of our lives.That's why we are now invested in a new plan called Ramsey+. With Ramsey+, you'll not only have access to FPU but also additional courses like:
+ Jump Start
+ Budgeting That Actually Works
+ The Legacy Journey
+ Smart Money Smart Kids
+ Know Yourself, Know Your Money


Your all-access membership will also include budgeting tools such as the EveryDollar app and BabySteps app. You'll be able to create budgeting habits that will allow you to take control of your money every month and track your progress along the way.
access Your free one-Year Ramsey+ Membership Here.
---

COUNSELING
Rolling Hills Community Church's Counseling Ministry provides a safe and caring place for individuals and couples to share their personal struggles and relational challenges by bringing God's truth, hope, and healing to whatever situation you might be facing. Our Counseling Director, along with the pastoral team, trained marriage, and parent mentors, and other professional partners, are available to listen, pray, teach, encourage, help you apply biblical truths to your life, and connect you with additional resources to assist you in the hope and healing process. Requests for counseling can be made here.
Counseling Partners
Find Hope Franklin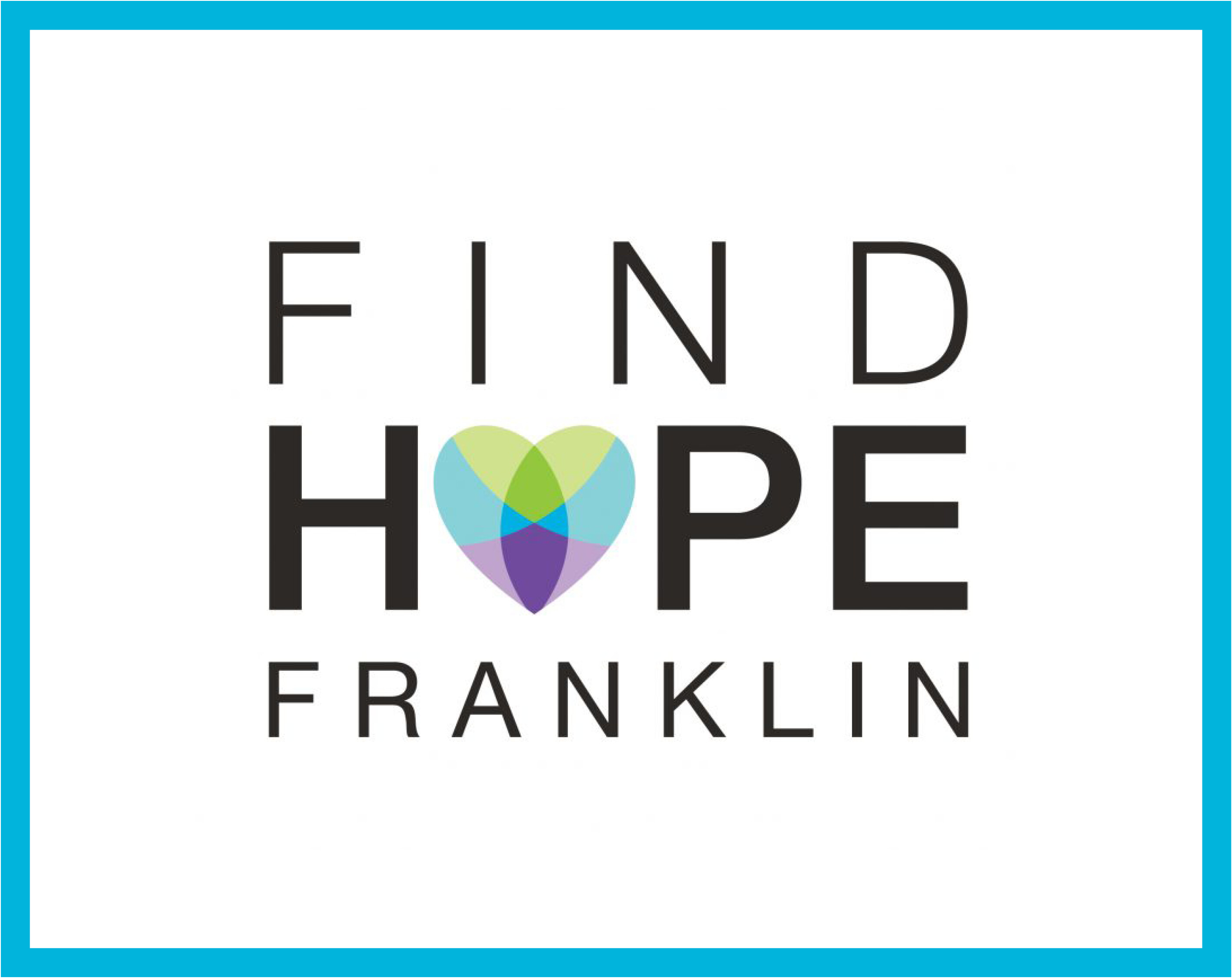 If you or someone you know is facing depression, anxiety, grief, addiction or thoughts of suicide, Find Hope Franklin can connect you to the help you need.
National Suicide Prevention Lifeline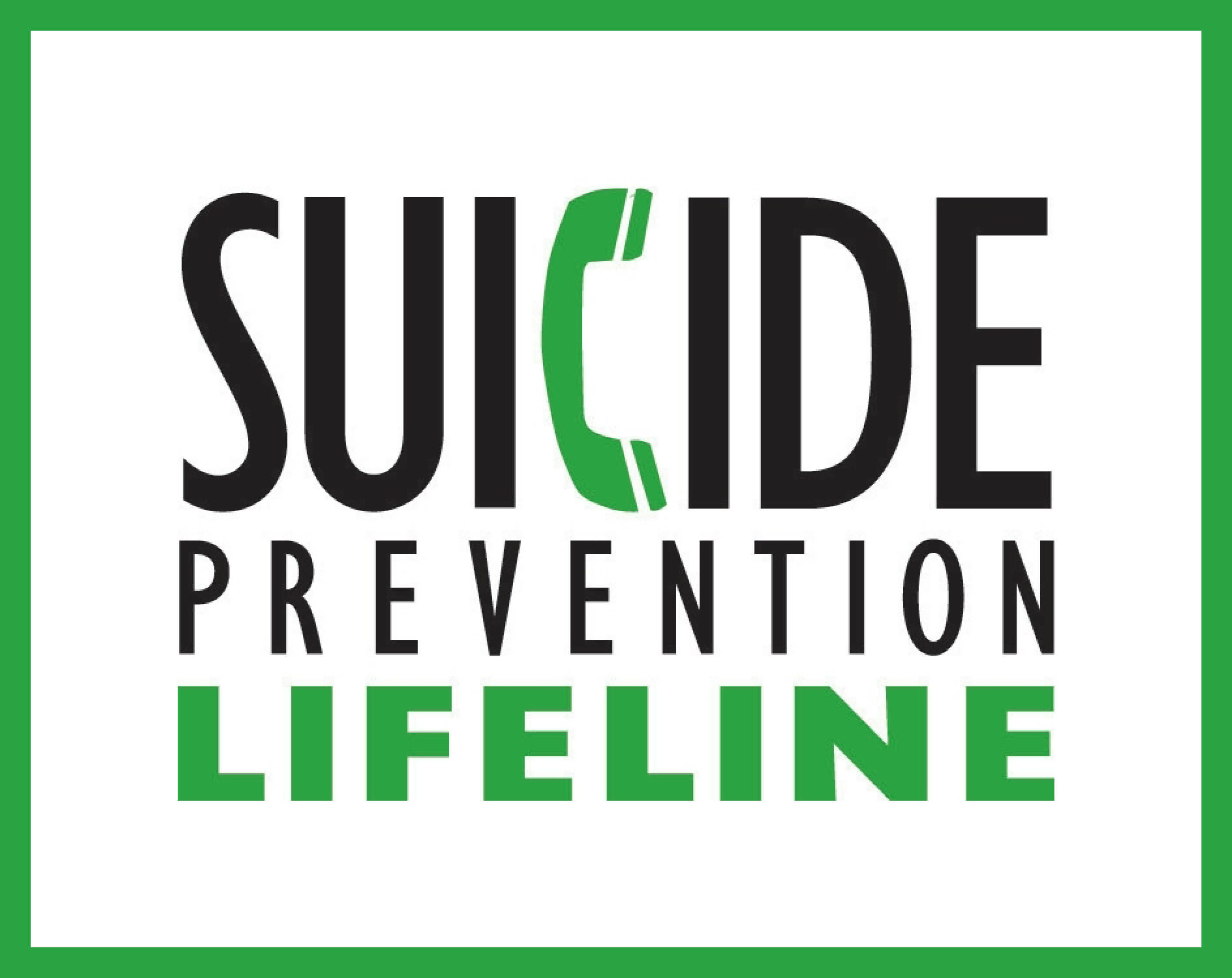 The Lifeline provides 24/7, free and confidential support for people in distress, prevention and crisis resources for you or your loved ones, and best practices for professionals.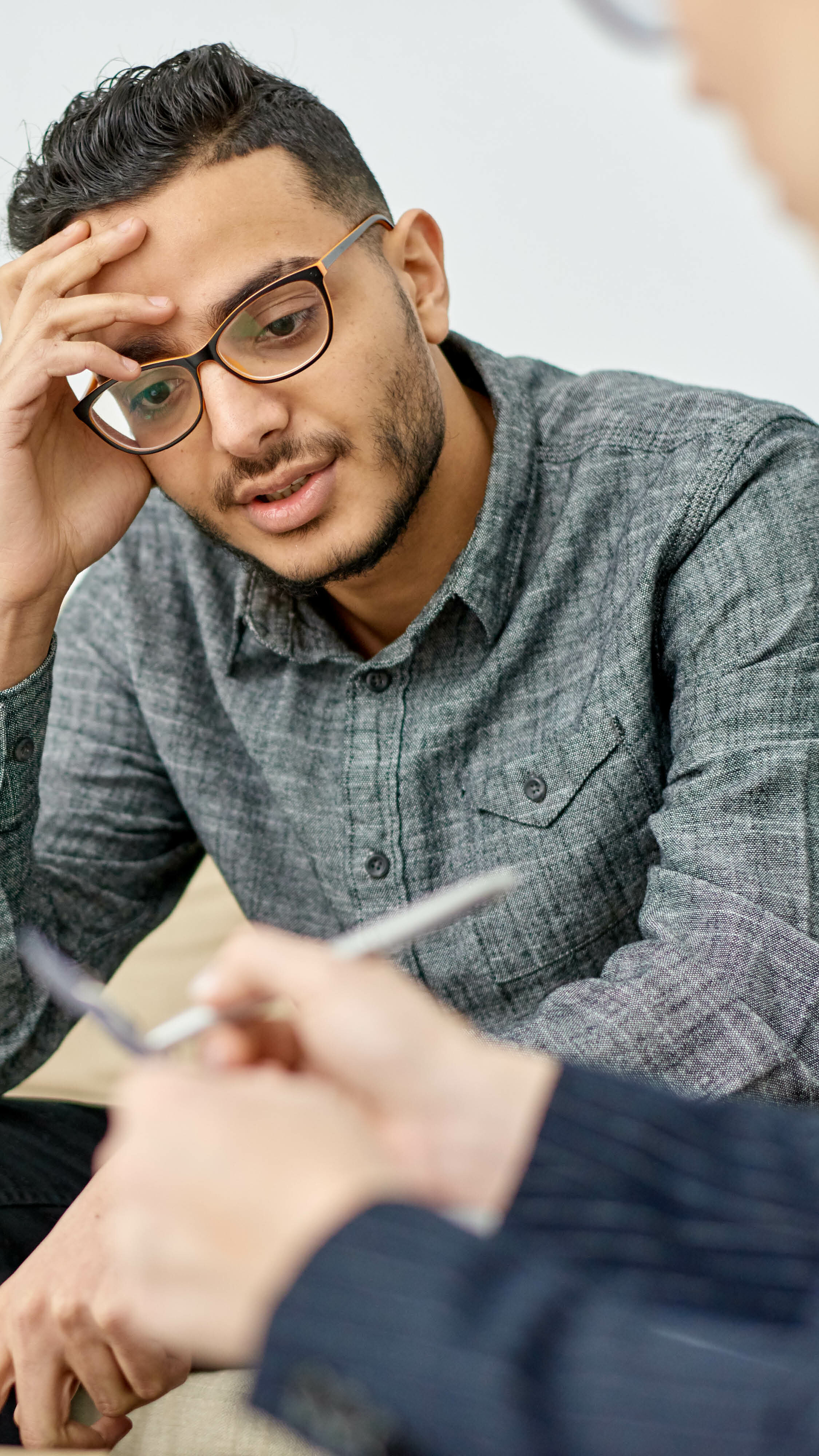 ---

WEDDINGS
Venue Rentals
Congratulations on your engagement and upcoming wedding! If you're interested in scheduling a wedding at Rolling Hills, please contact our Special Events Associate Tiffany Tabor. To request a pastor to officiate your wedding, please complete this form.
Premarital Counseling
We offer two ways to participate in premarital counseling. For information, contact our Counseling Director Kathy Koon.
Individualized Premarital Counseling

is available with one of the following: our Counseling Director, pastoral team, trained marriage mentors, or other professional partners,

Premarital Counseling Course -

This is a four-hour course to help prepare you for a God-honoring marriage. Courses are offered every other month on Saturday mornings.
---

FUNERALS & MEMORIALS

Rolling Hills is honored to offer you support during your time of loss. We understand how painful it can be to lose someone and the importance of celebrating their life well. It is our desire to help you in the planning in any way we can. Please contact our Pastor of Care and Connections Laura Chapman.
---

ADOPTION
While many Christian families have the desire to adopt and resources to care for a child, initial costs often can keep families from following God's call to adoption. Rolling Hills has partnered with Lifesong for Orphans to help bridge the financial gap in adoption fundraising by providing a matching grant to church partners. If you are interested in learning more, please contact Laura Chapman, Care and Connections Pastor.

---

OTHER ASSISTANCE
If you have a physical need (difficulty getting access to groceries or essential items)
or a financial need (assistance with rent or utilities),
please complete this form.