Marriage Matters
Wednesday, January 18, 2023, 6:00 PM - 7:30 PM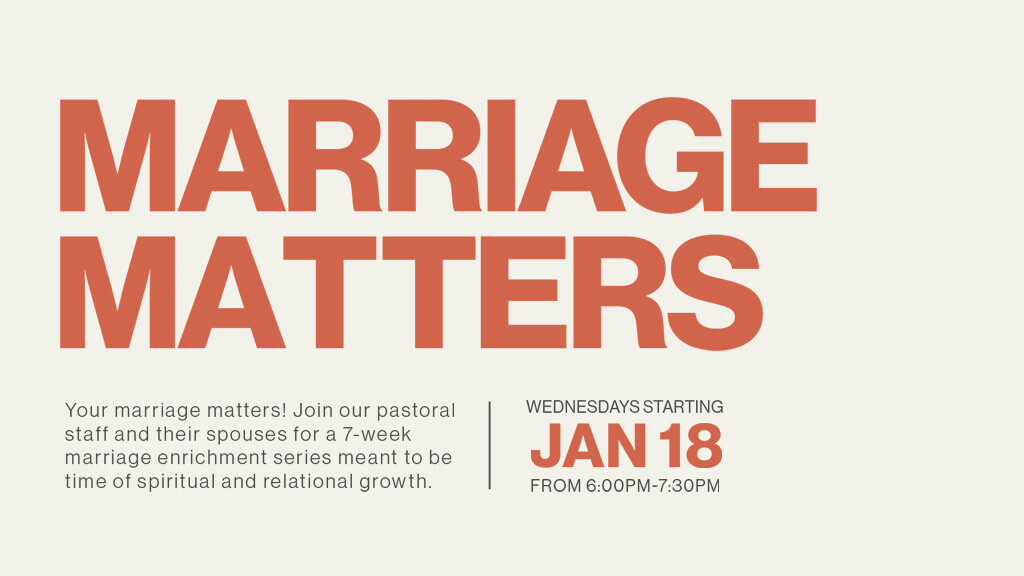 7-week Mid-Week Discipleship Group
Led by pastoral staff and their spouses.
Wednesdays from 6 to 7:30 pm starting January 18.

Your marriage matters! Join our pastoral staff and their spouses for a 7-week marriage enrichment series meant to be time of spiritual and relational growth.
Our guest staff and spouses will be:
Jeff and Lisa Simmons

T and Rebecca Lusk

Keith and Jennifer Akers

Eric and Rachel Rojas

Chase and Courtney Baker

Mike and Angela White

Scott and Kathy Koon
GROUP IS NOW FULL.