EQUIP Parent Conference | Moms of Daughters
Saturday, March 25, 2023, 9:00 AM - 12:00 PM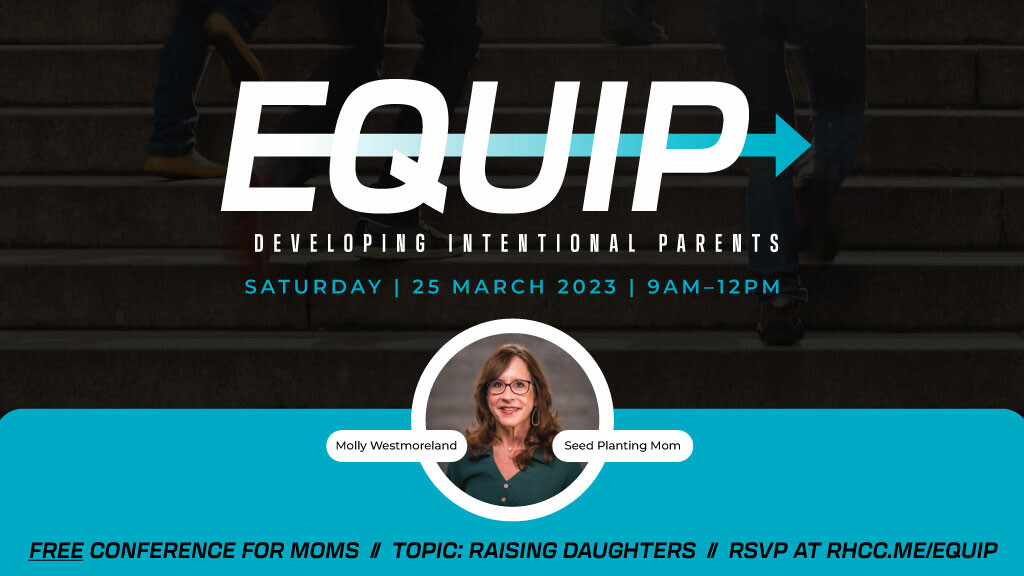 Parents, our desire is to resource, equip, and link arms with you as you disciple your child through every age and stage. EQUIP

is a new series of parent seminars designed to develop your intentionality as a parent and equip you for various milestones, tough conversations, big decisions, and more.
saturday, march 25, 2023 | 9am–12pm
room a, Franklin Campus
---
This one's just for moms of daughters! Moms, we'll hope you join us as we navigate talking to daughters about life, God, and things that matter with Molly Westmoreland of Seed Planting Mom.
Have you started thinking about when to have talks with your daughter about her body changing and developing? Her appearance? Puberty? Are you terrified or just need some encouragement in how to do this?
Join us for a time to connect as moms raising daughters. We'll teach you how to cultivate conversations that matter, covering topics like identity in Christ, God's unique design of anatomy & puberty, relationships & communication, health, sexuality, and more!

Contact Chase Baker, Family Pastor, with any questions.