Versus: Men's Event
Thursday, May 04, 2023, 5:30 PM - 9:30 PM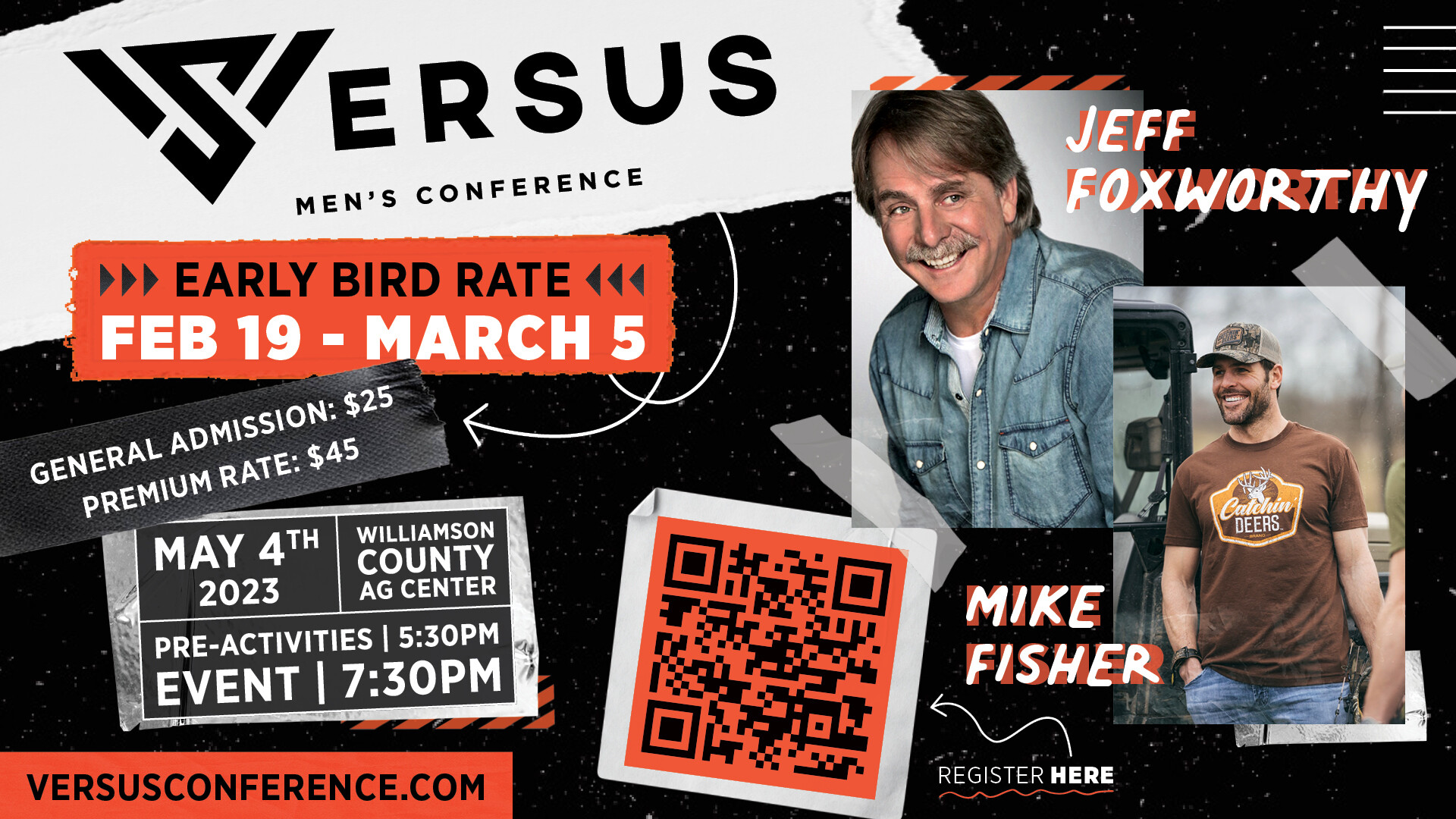 At Versus, our motto is, "Don't Go Alone." But too often as men, that's exactly what we do. Whether in our careers, marriages, parenting, or friendships, we opt for taking the path that puts us in the driver's seat, avoiding the risk of being hurt, and keeping us from relying on others. However, that's not how God intended it. He created us to belong in community, and He has a better plan for how we can be the best versions of ourselves by relying on Him and walking in step with others along the way.

At Versus 2023, you'll come together with thousands of guys, just like you, from around the country for an evening of food, incredible live music, and amazing speakers, including Jeff Foxworthy, Mike Fisher, and others. You'll let inspired and equipped to better tackle life's challenges, and you'll find community with other men.
This year, we are happy to announce that we will be offering the next step of joining a men's group at Rolling Hills Community Church for a 5-week study on leading well in every area of our lives.