Worship Night
Friday, March 24, 2023, 7:00 PM - 8:30 PM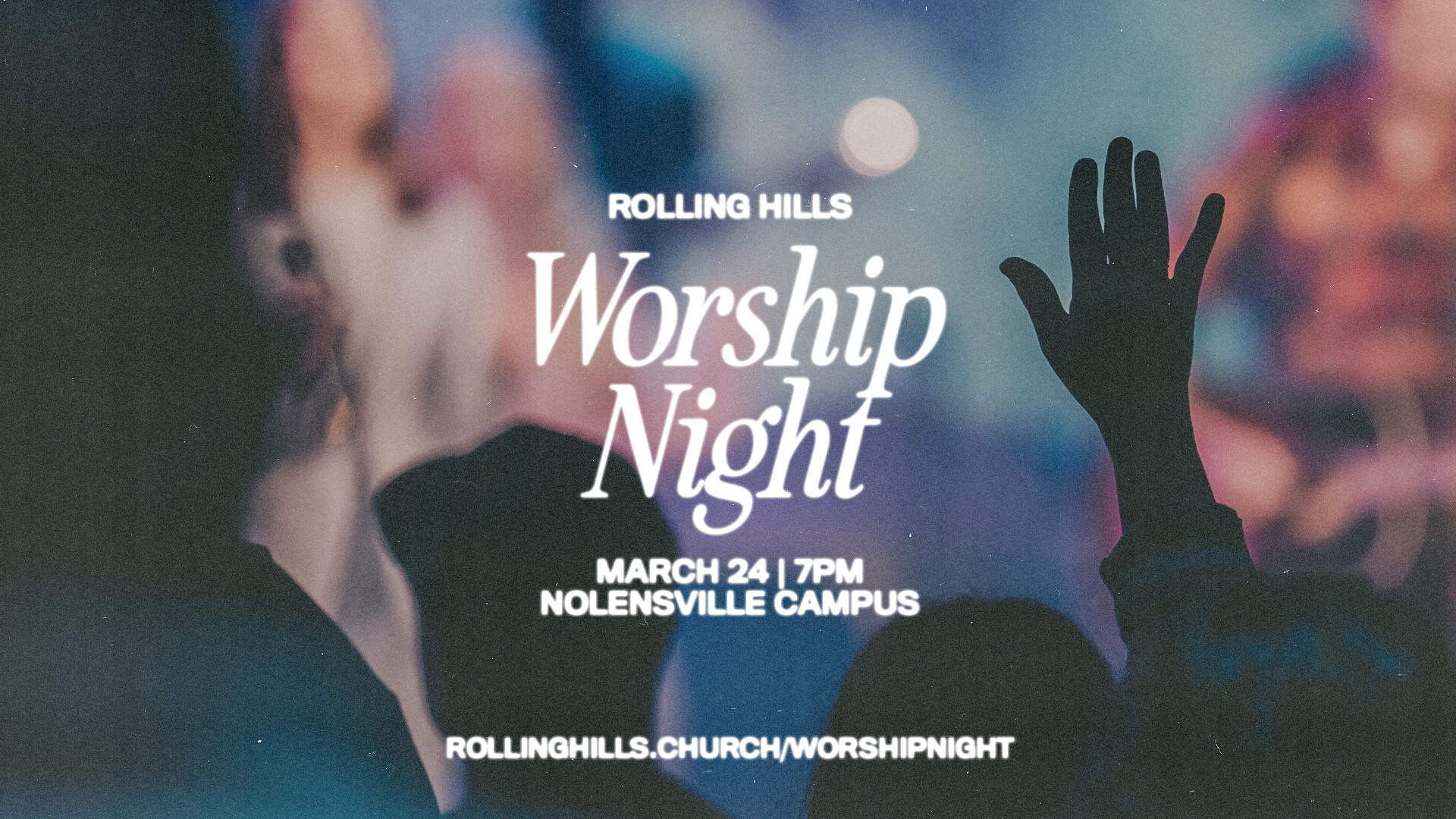 Worship is a powerful way to come together and find healing, hope, and comfort. On March 24, we will be hosting our first Nolensville Campus Worship Night at 7pm. This is a church-wide Worship Night, so no matter which campus you call home, we invite you to come on out!
Come celebrate the hope and freedom in worshiping God together! Join us as we spend time focusing on Jesus in worship, while experiencing community with others! We invite you to open your heart, raise your voice, and embrace our weaknesses as we give praise to the One who makes us stronger.
See you on March 24!