Good Friday Service | In-Person & Online
Friday, April 07, 2023, 6:00 PM - 8:30 PM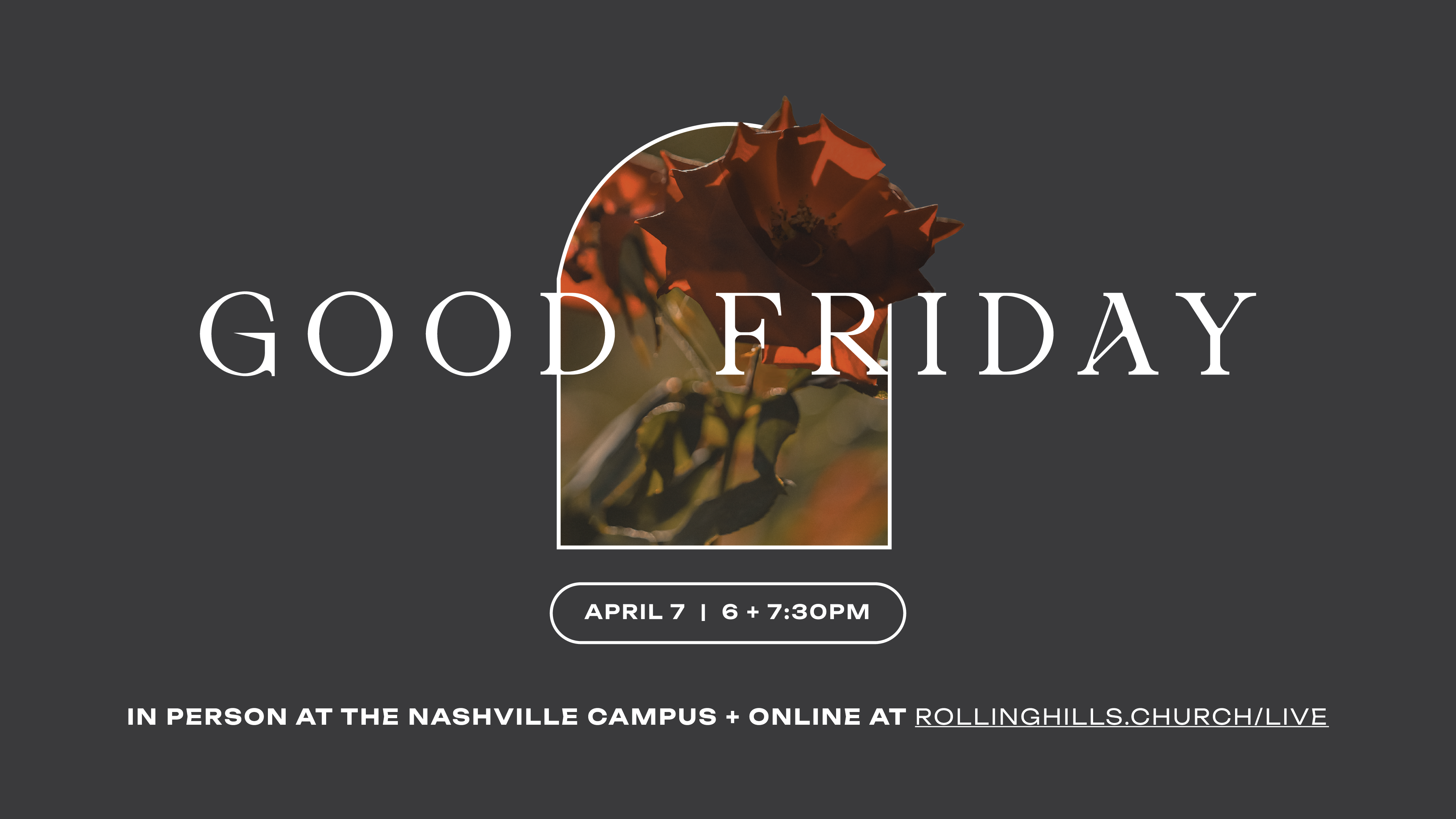 GOOD FRIDAY SERVICES | In Person & Online
Friday, april 7 | 6 & 7:30pm

Rolling Hills is excited to invite you to our Good Friday services, happening in person at our Nashville Campus and online. Join us on Good Friday, April 7, for a time of powerful reflection as we consider the death and resurrection of Jesus Christ.
Join us as we walk through the last moments of Jesus' life and declare His grace and love, through a time of worship that includes music and Scripture reading. We hope you can join us for this special service as we come together to remember Christ's sacrifice on our behalf.
For those who prefer to worship with us online, our online Good Friday services will be live-streamed at 6 & 7:30pm. No matter where you may be this Easter weekend, make this service a moment for you to stop and reflect on Jesus and what His death meant – eternal life for you and for me.
We look forward to worshiping with you!