Daddy Daughter Disco Ball
Friday, February 28, 2020, 6:00 PM - 9:00 PM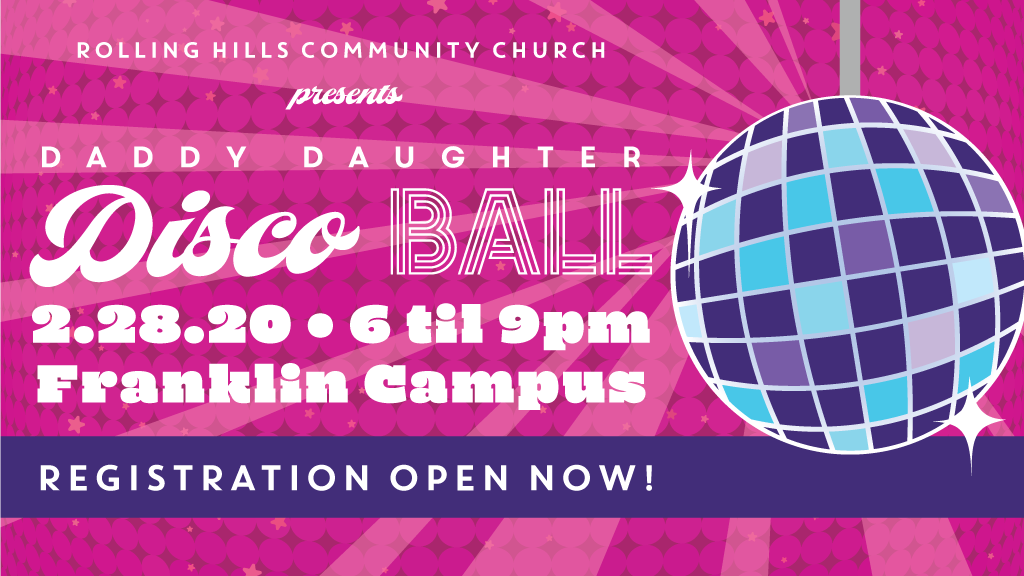 Grab your bell bottoms, sequins, and platform shoes and join us for a night of dancing, fun and laughter at our Daddy Daughter Disco Ball!
Tickets are available for purchase NOW - get yours before they're gone!



WHO: Dads and Daughters [3 years old and up]

WHAT: Dancing, games, music, crafts, and treats!

ATTIRE: Anything goes! Most of our dads and daughters see this as an opportunity to get dressed up in something they save for a special occasion. This year, there WILL be prizes awarded for themed costumes, but dressing for the theme is NOT required.

COST: $40 for dad and 1 daughter; $45 for dad and 2 or more daughters. All costs due at the time of registration.

**NEW THIS YEAR: Get your DDB t-shirts at the time of registration for a discounted rate! $8 pre-purchase, $10 at the event. Shirts will be labeled and waiting for you at the event.


ONLY A LIMITED AMOUNT OF TICKETS ARE AVAILABLE.
DON'T MISS OUT!
REGISTER NOW